Taylor Swift and Travis Kelce's relationship has been a phenomenon, to say the least, with the new couple dominating both celebrity news and sport headlines over the past month.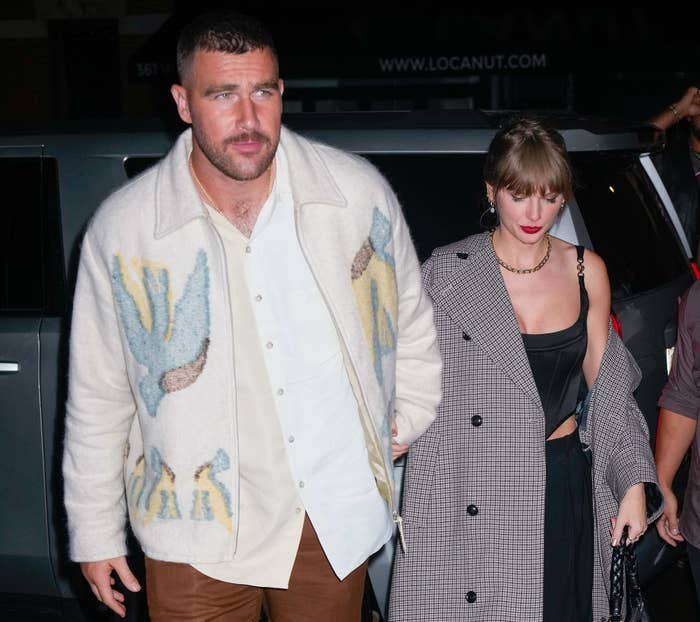 It all started when Taylor was spotted cheering on Travis's team, the Kansas City Chiefs, from his VIP suite at Arrowhead Stadium in Kansas City, Missouri, in September — two months after Travis's public attempt to woo her via his podcast.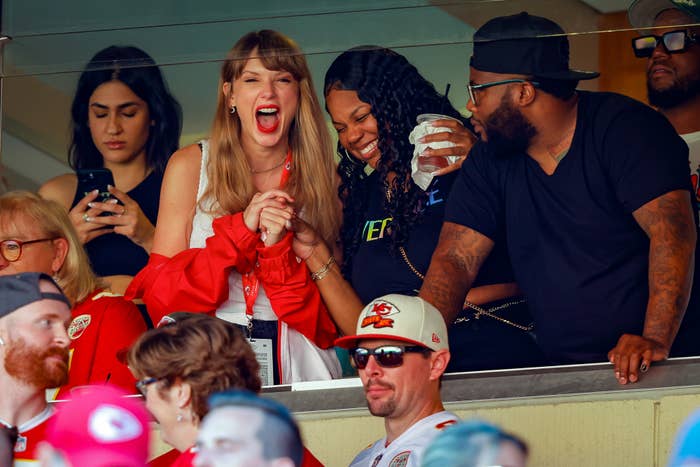 Taylor looked totally at home in the friends and family suite, where she appeared to be especially close with Travis's mom, Donna Kelce.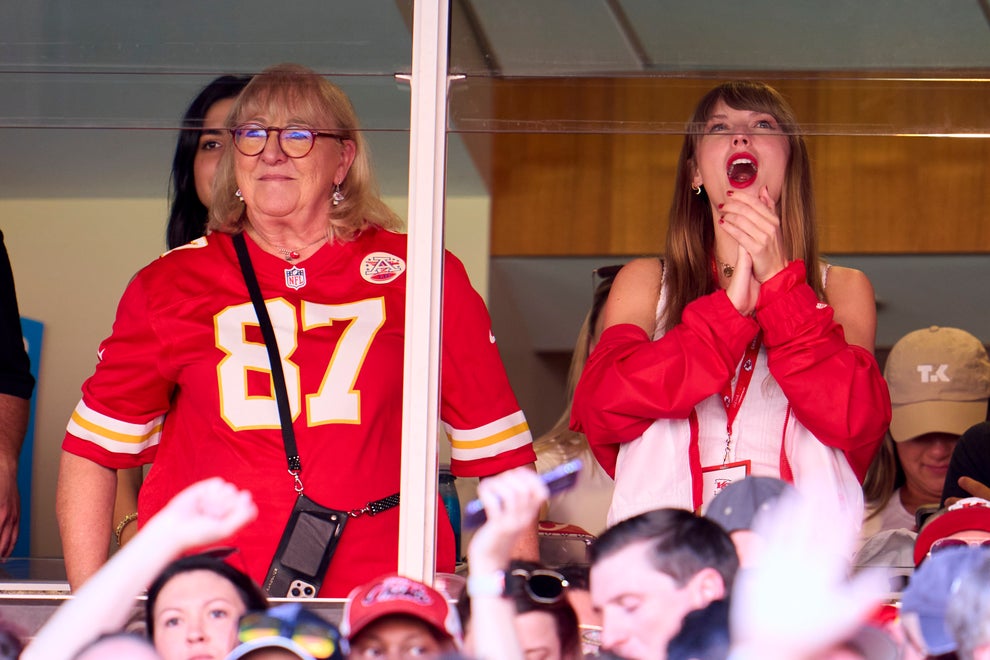 The pop star cozied up to the family matriarch, and the pair were seen high-fiving and enjoying private conversations throughout the game.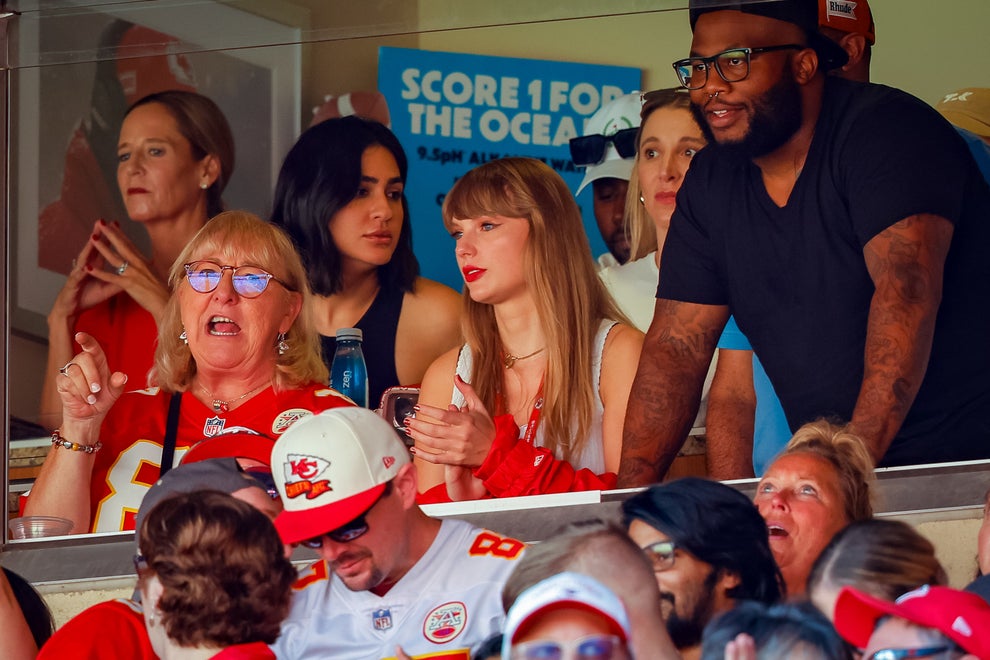 Afterwards, Travis shared his joy at how well Taylor had gotten along with his nearest and dearest, saying that nobody in the suite had a bad word to say about her after that first meeting.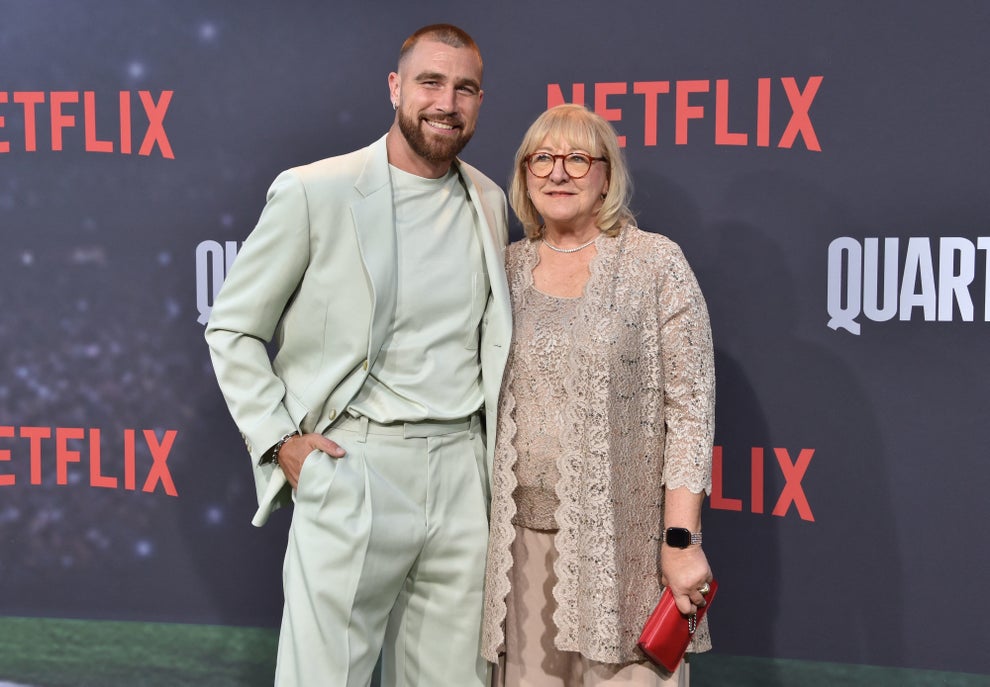 Speaking to his brother, Jason Kelce, on their New Heights podcast, Travis said: "I just thought it was awesome how everybody in the suite had nothing but great things to say about her — the friends and family. She looked amazing, everyone was talking about her in a great light."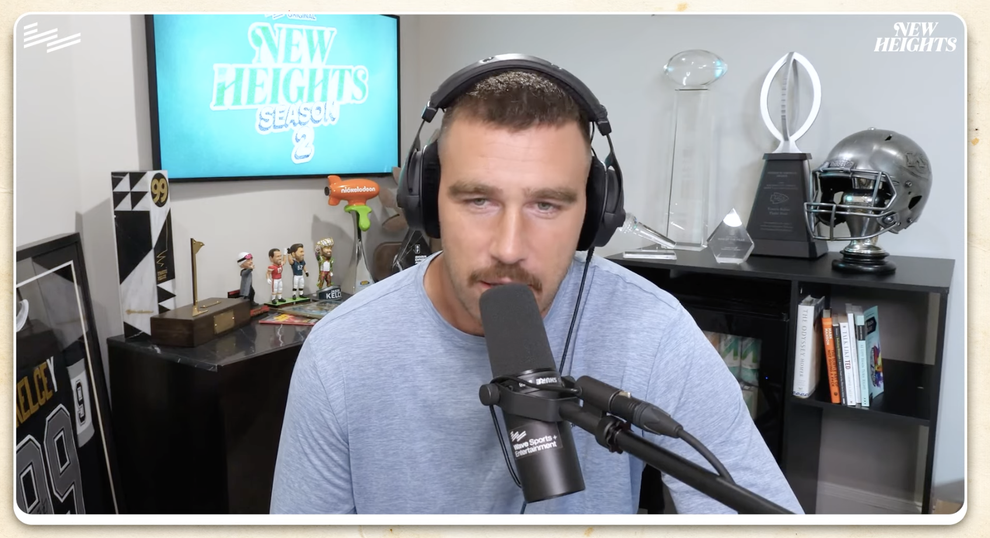 And as the weeks have gone on, it seems as though Taylor has become even closer with the Kelce family after attending three more football games.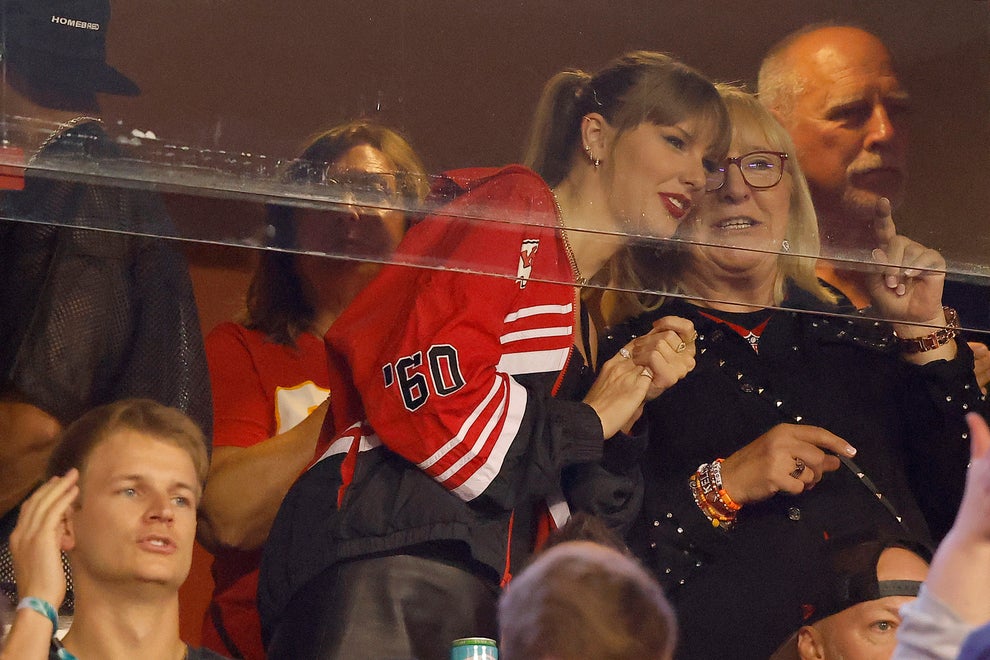 In fact, just last week Travis and Jason shared some insight into the sweet way that their dad, Ed Kelce, had tried to welcome his son's new girlfriend into the family.
After a photo of Taylor and Ed speaking in the suite during a recent game appeared online, Travis joked that he felt "terrible" for Taylor that she had to have a conversation with his dad.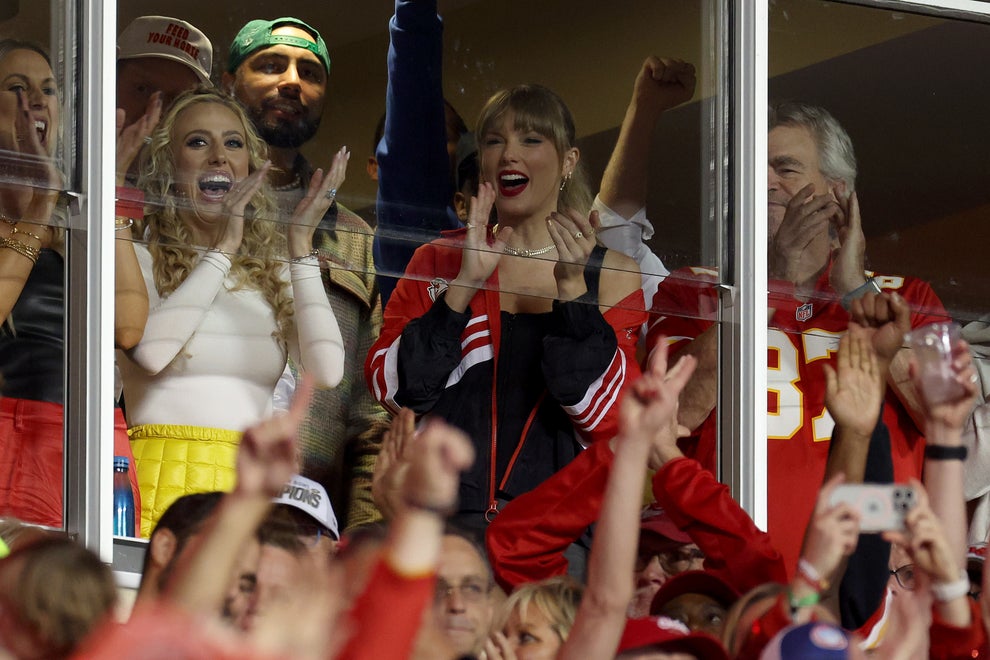 He then clarified that he was only teasing and that Ed has actually been making the effort to get to know Taylor's music better since they started dating.
Travis told Jason: "He started listening to her music a little more," before theorizing that Ed would have been "pumping her up" with supportive comments in the suite.
Jason then had his own guess at what that would have sounded like, joking: "He's probably saying, 'I've taken all of your CDs out at the local library and I've started to burn them into my computer. Because that is legal, as a tax-paying citizen.'"
TikTok @travis_tayl0r / YouTube @newheightshow / Via tiktok.com
And while we may never know what was actually said between Taylor and Ed during this game, she can definitely rest assured that she seems to already have his seal of approval.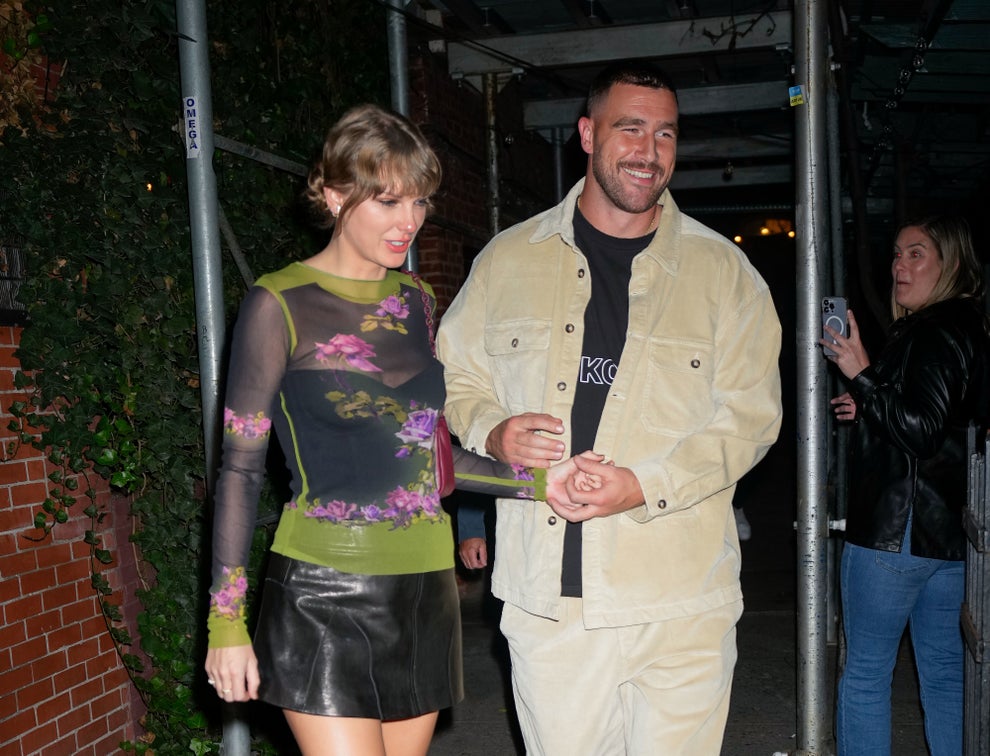 After all, Ed had nothing but kind words to say about the superstar in a new interview with People, where he appeared to be completely shocked to have learned that, despite her staggering fame, Taylor isn't a "diva."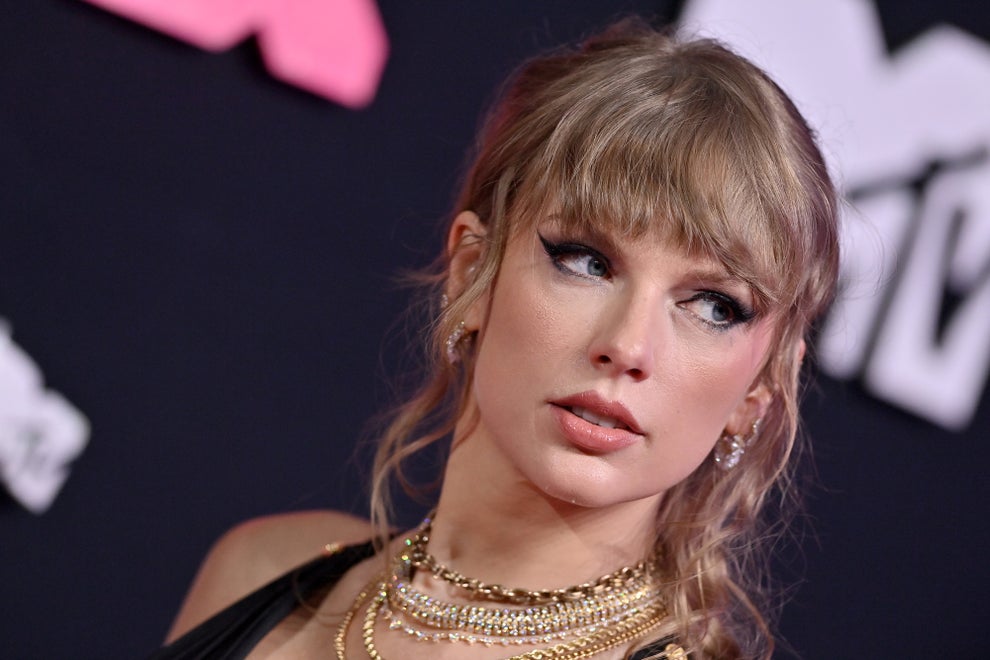 Ed told the publication that Taylor is in fact "a very, very sweet, very charming, down-to-earth young woman," adding: "I'll tell you something very special that I noticed about Taylor the first time I met her."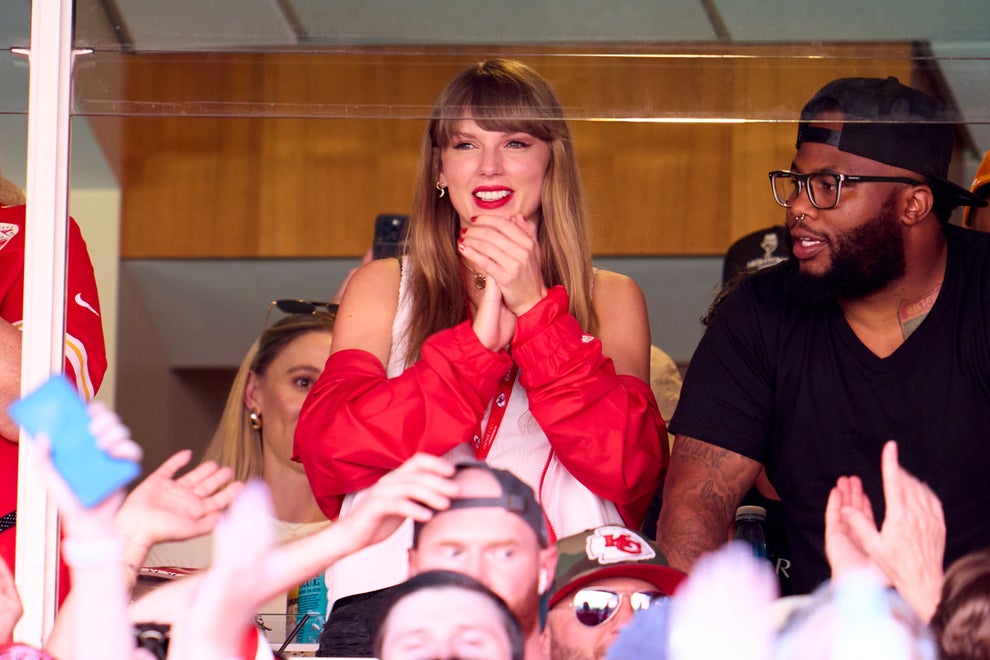 "We're sitting in the suite," he went on. "She gets up and in the front room, she gets up to go get a drink or something and she starts picking up empty bottles, cans, plates that are scattered around. Because in the suites everybody gets stuff and you empty it down wherever you can."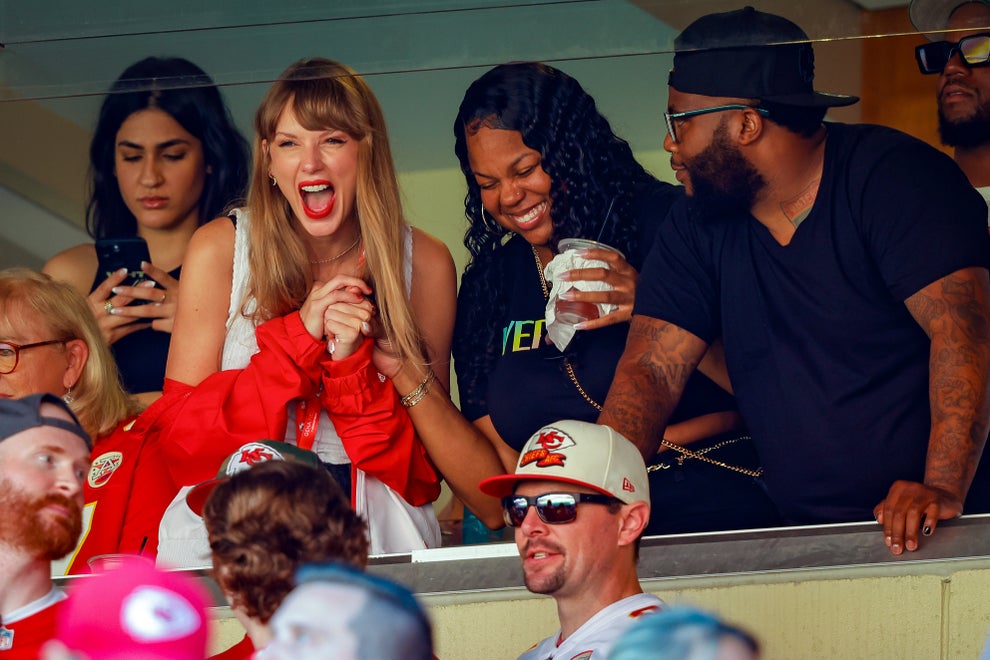 "And I'm just thinking, I don't think she got the diva memo," Ed continues. "She didn't get the spoiled musician. She doesn't know how to pull that off. And that really, to me, said a whole lot."
"She's very smart. I mean, very. That comes through right away," Ed concluded.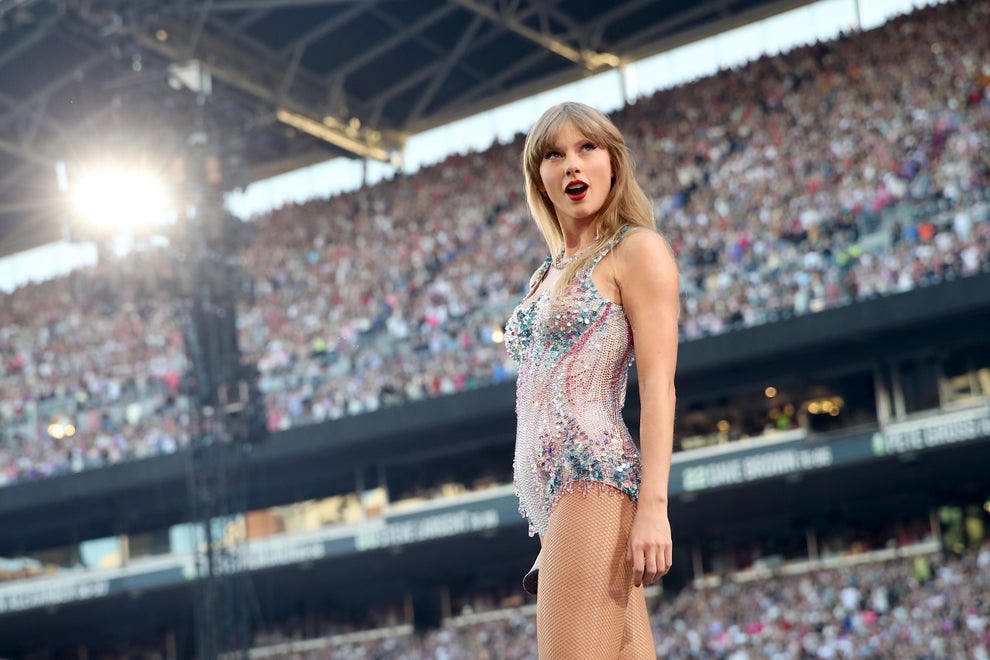 Ed's comments come weeks after Travis's mom, Donna, caused a stir with her lukewarm response to what it was like to watch the game with Taylor.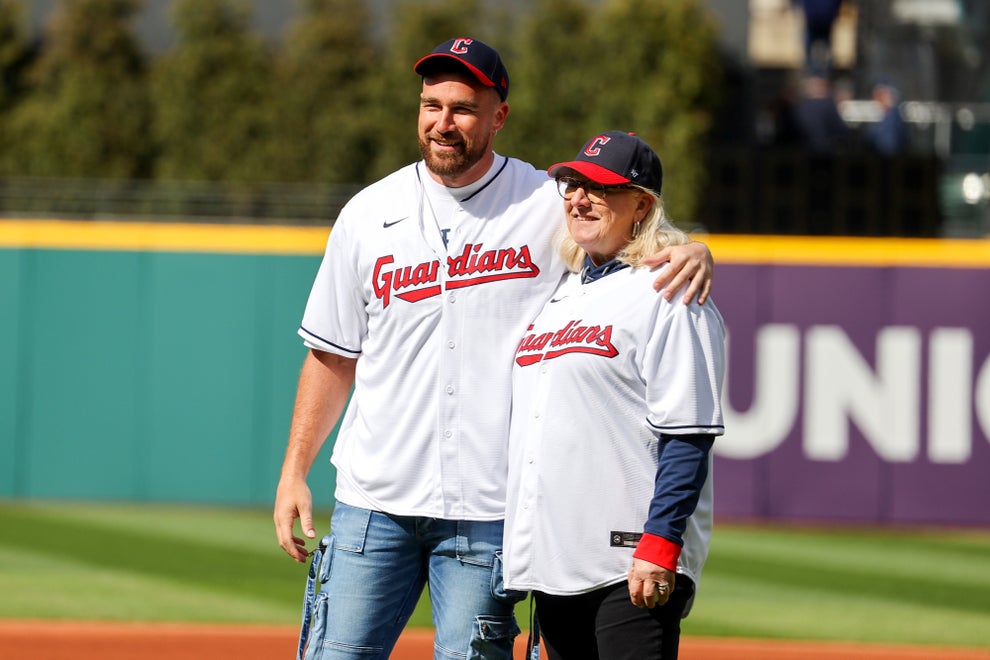 During an appearance on the Today Show, Donna simply said of the experience: "It was OK."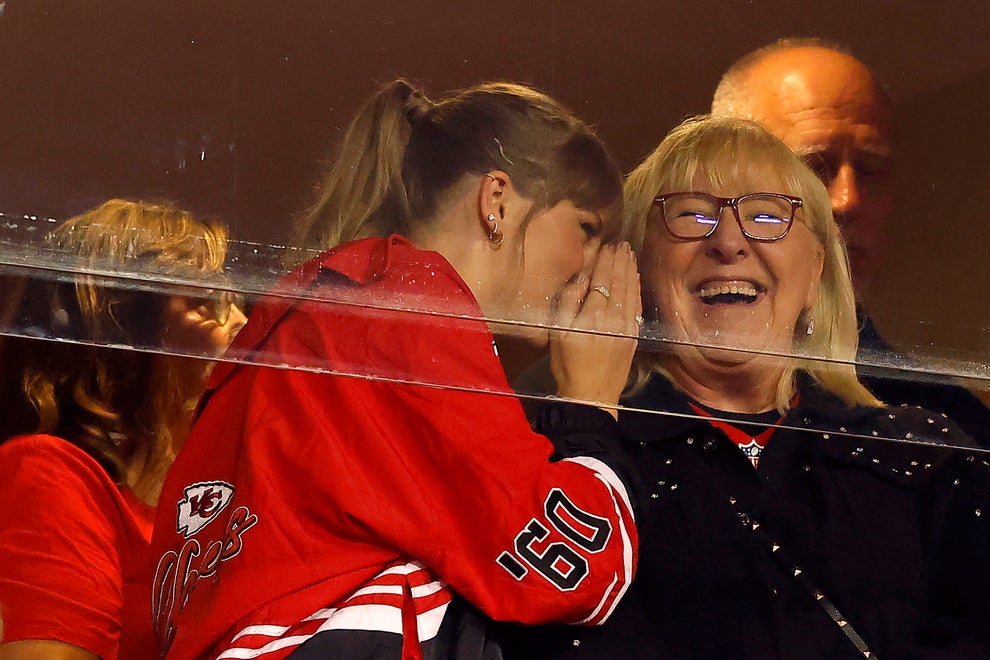 However, rather than this being a shady dig at Taylor's expense, Donna made it clear that she didn't want to discuss the star because she is a part of her son's "personal life" — not his professional career.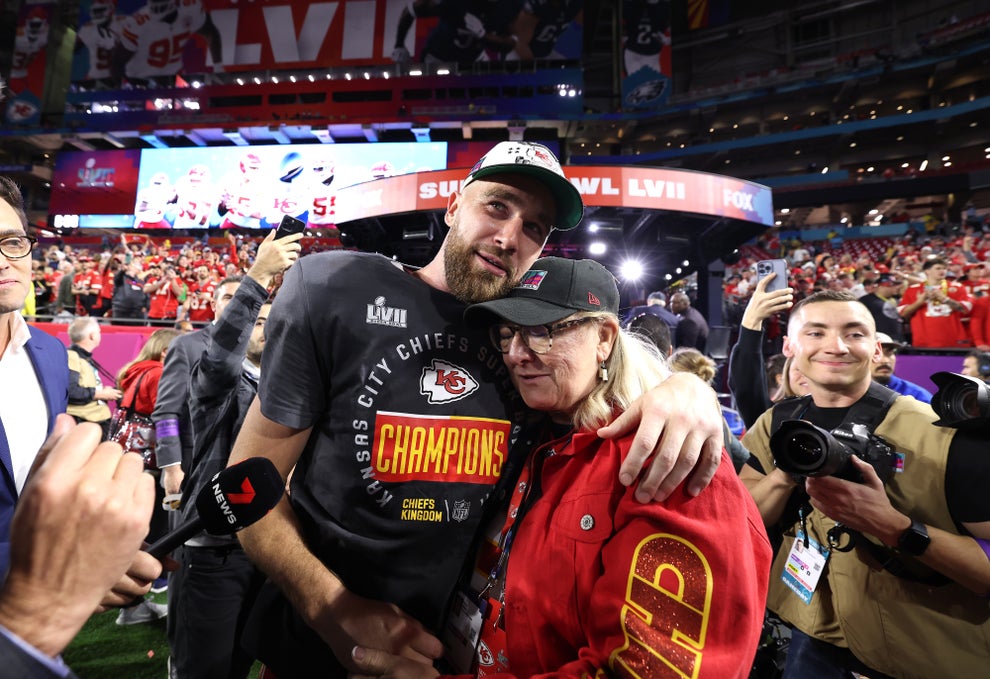 Donna later addressed the fanfare surrounding Travis's new relationship during an appearance on the Got It From My Momma podcast, where she said: "I feel like I'm in an alternate universe because it's something I've never been involved with before."