Entertainment
Travis Kelce Hints at True Timeline of Taylor Swift Romance – E! Online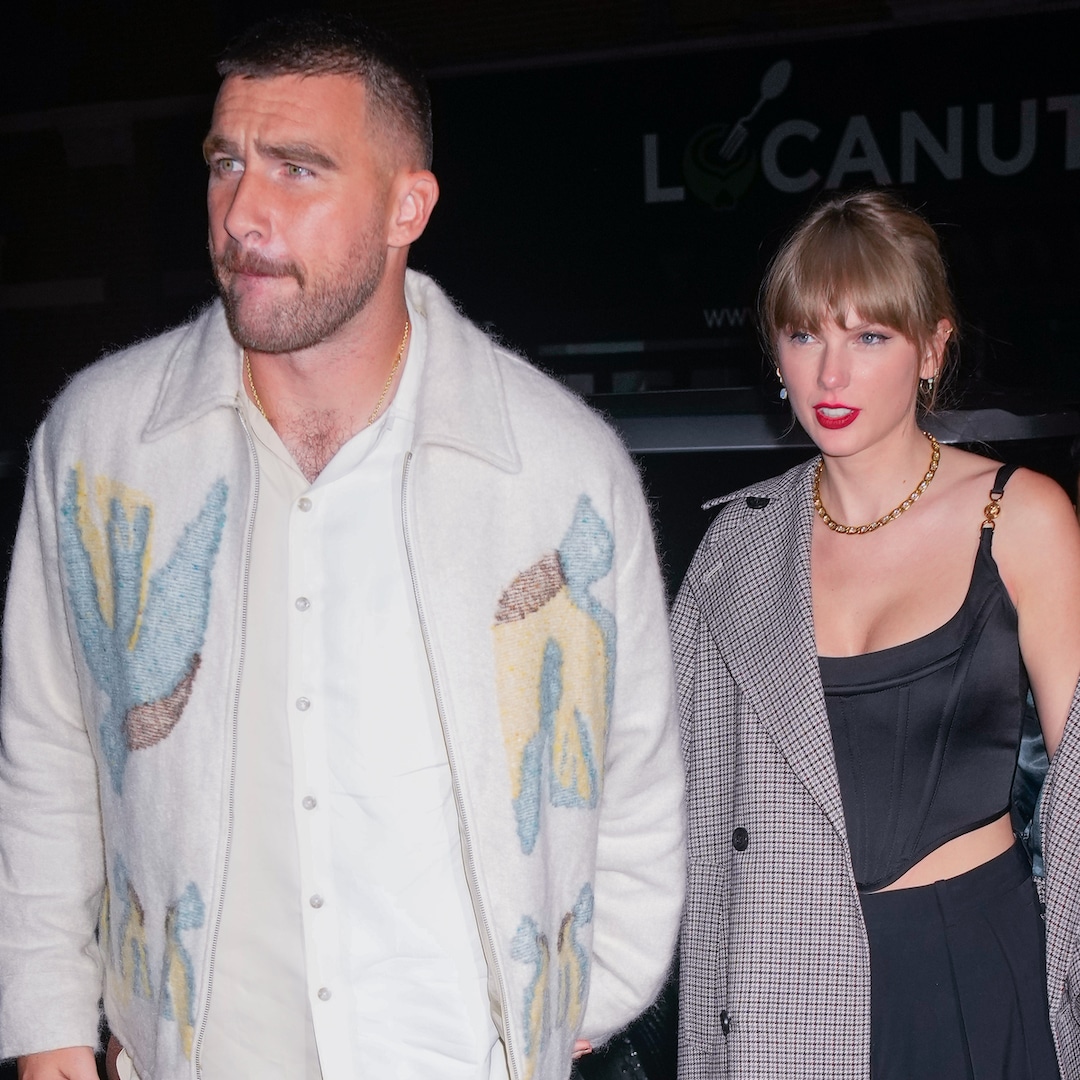 Taylor Swift and Travis Kelce's NYC Takeover!
Maybe August did sip away like a bottle of wine for Travis Kelce and Taylor Swift.
After the Kansas City Chiefs tight end first tried to shoot his shot with the pop superstar in July, the pair seemed close by Sept. 24, when she made her public debut at his football game alongside mom Donna Kelce. As Swifties have been wondering how far back their connection goes, Travis has now filled in a blank space on their relationship timeline.
As he recalled, he was still rocking his mustache, which he unveiled at training camp on Aug. 2, when they met.
And acknowledging that their blossoming will likely be a source of inspiration for many couples costumes this Halloween, Travis recommended that those looking to dress up as him to start growing out their facial hair.
"That 'stache and the 87 jersey was pretty iconic there for a little bit," he said during an Oct. 20 press conference, "and I had it when I met Taylor for the first time."
The 34-year-old added that another stand-out accessory would be a friendship bracelet, which he initially fumbled on giving to Taylor, 33, during her July 7 concert at his team's home stadium in Missouri.
As the folklore goes: Travis made a bracelet with his number on it while attending the singer's Eras Tour. However, he was unable to meet Taylor there and he recounted the incomplete pass on his New Heights podcast. "I was disappointed that she doesn't talk before or after her shows because she has to save her voice for the 44 songs that she sings," Travis admitted on the July 26 episode. "So, I was a little butt-hurt I didn't get to hand her one of the bracelets I made for her."
Two months later, a source told E! News the two had hung out "once" in New York. "They've been texting and talking here and there," the insider shared Sept. 21. "It's been very low-key as he's been in season."
Jamie Squire/Getty Images; David Eulitt/Getty Images
The same day, Travis threw another Hail Mary. "I threw the ball in her court," the athlete said during his appearance on The Pat McAfee Show. "I told her, you know, 'I've seen you rock the stage in Arrowhead [Stadium], you might have to come see me rock the stage in Arrowhead and see which one's a little more lit.'"
Just like clockwork, the dominoes cascaded in a line and Taylor accepted Travis' invitation, appearing at his Sept. 24 game against the Chicago Bears in Arrowhead Stadium. She went on to play cheer captain again at the Chiefs' Oct. 1 match against the New York Jets and their Oct. 12 game against the Denver Broncos, setting off a frenzy within Swifties and the NFL community.
In fact, the buzz surrounding their relationship was covered in a sketch on Saturday Night Live's Oct. 14 episode, in which both Travis and Taylor made surprise cameos.