Sports news
Tom Brady to the Browns? Seven possible QB options for Cleveland after Deshaun Watson's season-ending injury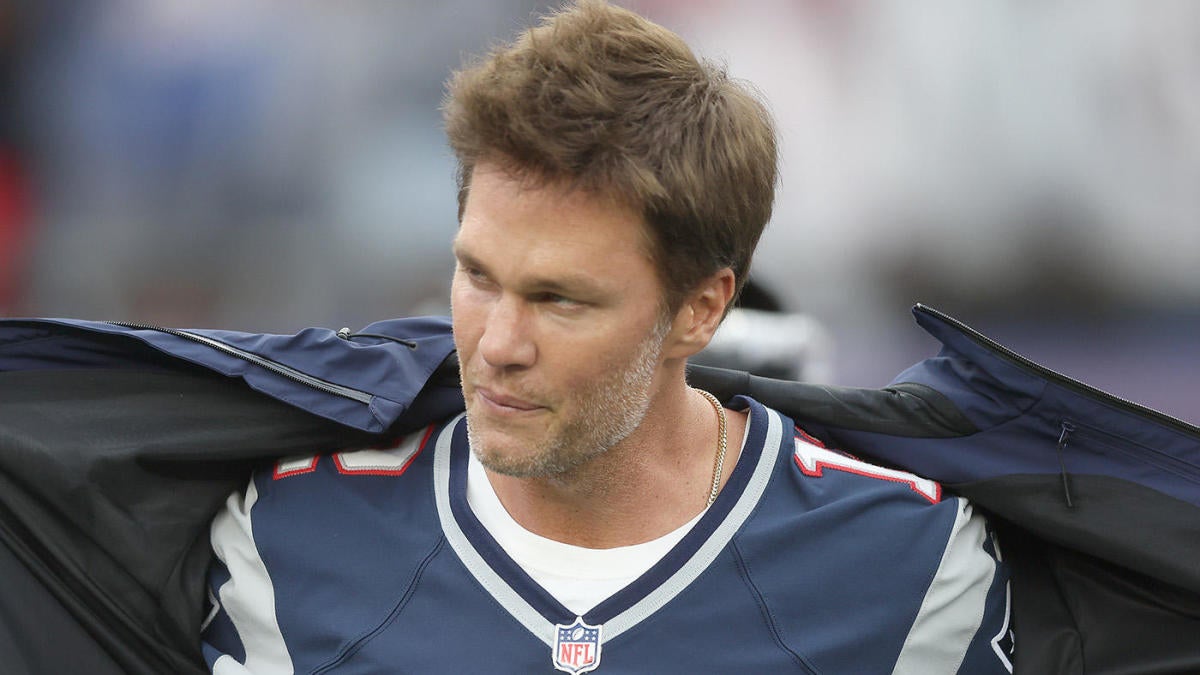 With Deshaun Watson out for the season, the Cleveland Browns now have a giant gaping hole at quarterback. Watson was lost for the year after injuring his shoulder during the first half of the Browns' stunning 33-31 win over Baltimore on Sunday. Although he was able to finish the game, Watson will soon be undergoing surgery that will keep him out for the rest of the year.
With Watson out, the Browns are now down to two healthy quarterbacks on their roster in P.J. Walker and rookie Dorian Thompson-Robinson with DTR set to get the starting nod on Sunday when the Browns host the Steelers.
The Browns might only have two quarterbacks going into Week 11, but that number will soon be shooting up to three at some point in the near future, according to Andrew Berry. The Browns general manager revealed on Wednesday that the team will definitely be adding another QB.
"The one thing I will share is that we will add a quarterback at some point in the near future," Berry said. "We do believe in carrying three quarterbacks between the active and the practice squad."
When it comes to adding a QB, one thing the Browns won't be able to do is make a trade. With the trade deadline now passed, that means they have only have two options for adding a quarterback: They can look to free agency or they can sign a player off another team's practice squad.
So who could the Browns sign? If they want to make a splash, there are several quarterbacks available in free agency.
Let's look at seven possible options in three different categories:
Retired guys
The seven-time Super Bowl winner has been happily retired since February and he hasn't shown any interest in returning just yet. After Aaron Rodgers went down, Brady was asked about playing for the Jets and he half-heartedly shot down the idea. The Jets have a bad offensive line and it would have been tough for Brady to survive behind that, but that's not the case in Cleveland. The Browns have a strong roster from top to bottom and the addition of Brady would potentially make them a Super Bowl contender. It will be interesting to see if the Browns reach out to the 45-year-old, because if they do, it wouldn't be surprising to see him at least contemplate taking the job, considering it would give him a legitimate shot at an eighth Super Bowl ring.
If the 49ers had won the NFC Championship game in January, they were going to call Rivers about possibly starting the Super Bowl (After Brock Purdy went down in that game, the 49ers didn't really have many options). If Kyle Shanahan was ready to call Rivers, it's something that the Browns should at least think about. The downside with Rivers, though, is that he hasn't played since 2020. He's also coaching high school football, but his season ended on Nov. 11 with a loss in the Alabama state playoffs. Also, Rivers said if he was ever needed, he'd only be able to play six to eight games. "I think in my mind in the last couple of years if a team had needed me, I might have had six or eight games left in me, but I'm not going into this fall thinking the same," Rivers said in March. However, he did also say that after two years away, he's probably "done."
Free agents who still want to play
These two are lumped together because they have a lot in common. Both quarterbacks have a Super Bowl win under their belt, but the NFL seems to have given up on both of them. Flacco and Foles have similar playing styles in that they have almost zero mobility, but they're also not afraid to throw deep. If either guy is playing behind a strong offensive line, they could probably still be productive, which makes either one an intriguing option. If the Browns call Flacco, he would likely pick up the phone in a second. The former Ravens QB said in September that he has no plans to retire and that he would like to sign with a team this year.
The former NFL MVP is a free agent and the interesting thing here is that Newton actually said earlier this year that he would be willing to play for the Browns. Back in April, Newton made a list of nine teams where he'd be willing to be the backup QB and the Browns made the cut. That being said, Newton hasn't played since 2021, so it's not clear how much he has left in the tank. Plus, with his playing style, you definitely want to have a little something in the tank if you're going to return to the field.
McCoy is an option who actually has some ties to Cleveland. The veteran QB was drafted by the Browns in 2010 and he spent three seasons in Cleveland before moving on in 2013. The biggest upside to McCoy is that he would add a veteran presence to the QB room. Also, he has 36 career starts under his belt, so it won't be an issue if the Browns need him to start. At worst, he would be a steadying presence in the QB room, and at best, he could start if called upon. McCoy, who is currently a free agent, spent his past two seasons in Arizona where he went 3-3 with the Cardinals.
Most realistic option
If the Browns are content to move forward with Walker and Thompson-Robinson as their top two quarterbacks, then Mond probably makes the most sense. The 24-year-old spent the 2022 season with the Browns, so he knows Kevin Stefanski's offense pretty well. Mond actually went through training camp with the Browns in 2023 before being released in late August. The 2021 third-round pick is currently on the Colts practice squad and it wouldn't be surprising at all if the Browns were to reach out.
Other practice squad options: Trevor Siemian (Jets), Jeff Driskel (Texans)