Entertainment
The One-Card Tarot Reading For Your Zodiac Sign On November 4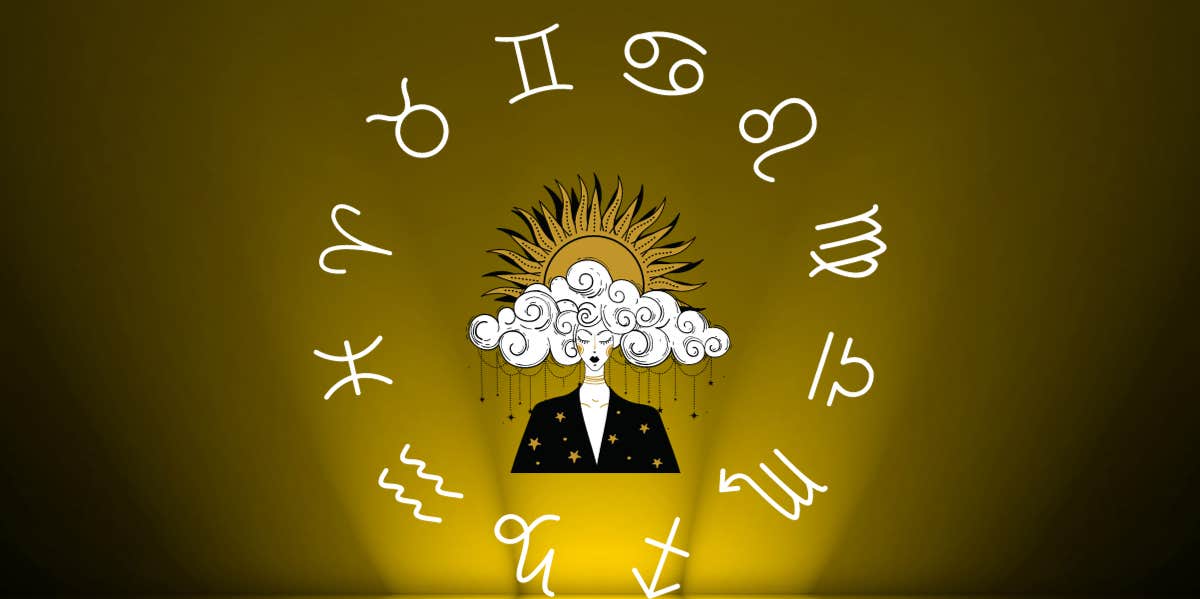 Your one-card tarot horoscope for November 4, 2023, is here for all zodiac signs in astrology. Here's what's in store for you this Saturday.
Learn what your zodiac sign's daily tarot card reading has in store for you on Saturday, November 04, 2023.

Aries (March 21 – April 19)
Tarot card: The Magician
Aries, you're an unstoppable force. When it comes to making things happen, there's no one more determined than you. Today, the Magician tarot card indicates that you'll be 'ramming' your way through any obstacles you face.
If you need resources, you'll be apt to find them. If you can't get something done, you'll find someone who can. Nothing will stand in your way on this day. You are pure willpower.
RELATED: The Astrology Match That Creates Long-Lasting Compatibility

Taurus (April 20 – May 20)
Tarot card: Wheel of Fortune
You may or may not believe in the term 'karma,' but you do believe in doing good for others and treating people fairly.
The Wheel of Fortune encourages you to be helpful to others when you can. Go the extra mile when it's possible. When you see an opportunity to pay it forward, take it.
RELATED: Twin Flame Zodiac Signs, According To Astrology

Gemini (May 21 – June 20)
Tarot card: The Hanged Man
There is always more than one way to view a situation, and while you often try to be aware of another person's perspective, it's good to do so with intentionality.
The Hanged Man tarot card encourages you to put yourself in someone else's shoes. Try to connect with what they are feeling. Be empathetic.
RELATED: Zodiac Signs Who Are Marriage Material, Ranked From Most To Least

Cancer (June 21 – July 22)
Tarot card: The Star
It's been quite a week, and you need something to look forward to. Plan a special event or day for yourself to replenish your energy over the weekend.
Life is too short not to take time out for yourself. You are a better person when you feel rested. You deserve a day where you can do nothing, even if it's just for a short period of time.
RELATED: Zodiac Signs That Make Great Wives, Ranked From Best To Worst

Leo (July 23 – August 22)
Tarot card: The Sun
According to this tarot card, what will get you through the day is a positive mental attitude.
The Sun tarot card reminds you that optimism is the key to a good day. While a positive mindset doesn't mean this day will run smoothly, it does ensure your reaction can match your situation while keeping you in the driver's seat.
RELATED: The Most Manipulative Zodiac Signs And Their Conniving Traits

Virgo (August 23 – September 22)
Tarot card: The Hermit
It's good to let yourself be still so you can hear your inner voice speaking. Your inner voice is there to help you understand things beyond the physical realm.
Your heart tells you the things that you need to hear. Your mind is open to the unseen that the universe wants to disclose. If you let the day continue where you are surrounded by noise constantly, you'll miss out on the important message you are meant to hear.
RELATED: Best Zodiac Matches Ranked From Most To Least Compatible Couples

Libra (September 23 – October 22)
Tarot card: The Tower
You can make your plans, but today may be one of those days when a friend or family member throws in a curve ball to derail your schedule. You can be firm and not allow their emergency to change the courage of your day. But, you may decide to postpone your personal activities to be there to help. Should you? This tarot card lets you know the problem will be short-lived and not as complicated as it seems.
RELATED: Zodiac Signs That Make Loyal Partners, Ranked From Most To Least Faithful

Scorpio (October 23 – November 21)
Tarot card: The High Priestess
You're a spiritual person, and the High Priestess card indicates that you will be playing the role of a leader in your community. You are often the person people call to tell their secrets or share problems with. You are in a positive position to give advice and wisdom. Today is a day where the experiences you've had in the past are able to help others.
RELATED: The Prettiest Zodiac Signs — And The Most Attractive Feature Of Each One

Sagittarius (November 22 – December 21)
Tarot card: Justice
Someone may have seemed to get away with what they did to you, but you could get word from a friend that their karma has finally caught up with them. You aren't happy to see bad things happen to anyone, but the lesson that needs to be learned is finally taught. It's time for them to learn what they need to know not to hurt others anymore.
RELATED: Zodiac Signs That Will Break Your Heart, Ranked From Most To Least Likely
Related Stories From YourTango:

Capricorn (December 22 – January 19)
Tarot card: Three of Wands
It's a creative time for you and for others. Your imagination is already thinking about the holidays and how to decorate your home. You're ready to take out the holiday tree and decorate it a few weeks before Thanksgiving instead of afterward. Today can be a really fun day.
RELATED: Zodiac Signs That Are The Most Incompatible (And Will Never, Ever Work Out)

Aquarius (January 20 – February 18)
Tarot card: Strength
You're a lot stronger than you often give yourself credit for. You often hold back your power and influence to avoid coming across as pushy or aggressive. Today, however, you're going to show your courageous side. You're not as much a pushover as others may perceive. You set boundaries, and you keep them.
RELATED: The Most Narcissistic Zodiac Signs In Astrology, Ranked From Most To Least

Pisces (February 19 – March 20)
Tarot card: The Fool
You are so excited about trying something new. You have been thinking about this new project for some time, and now that a window of opportunity has opened, you don't want to waste any more time getting started. The problem is you're so hungry to do this thing that you may miss your blind spots. Slow down to ensure you see what you need to see to avoid losing time later.
RELATED: Zodiac Signs Most Likely To Be Rich, Ranked
Aria Gmitter, M.S, M.F.A., is YourTango's Senior Editor of Horoscopes and Spirituality. She studies with the Midwestern School of Astrology and is a member of the South Florida Astrological Association.