Technology news
Samsung Galaxy S23 FE review: A not-quite diamond in the rough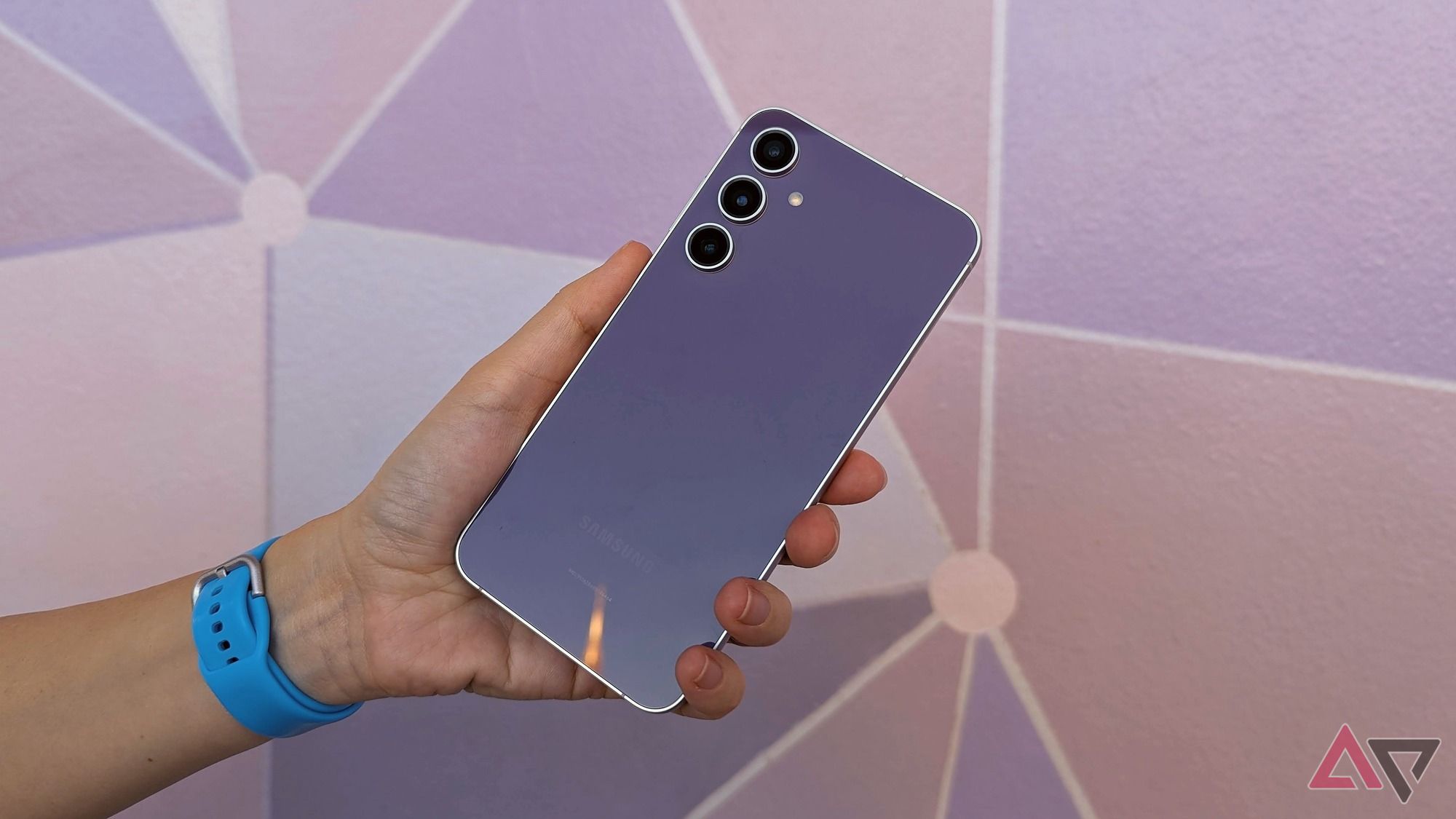 Don't let this phone get lost in the mid-range crowd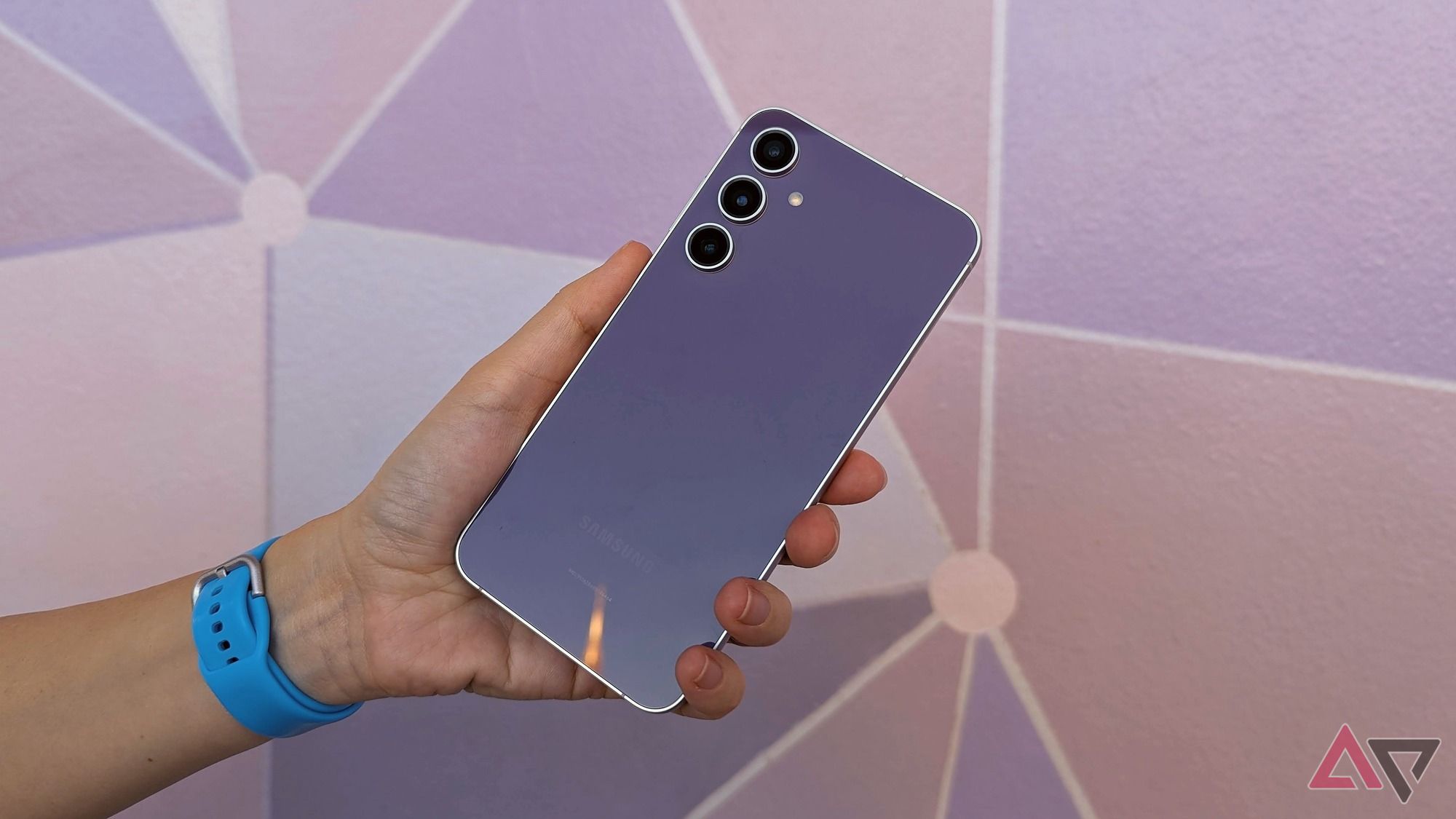 Samsung has spent the last two years chasing the lightning-in-a-bottle that was the Samsung Galaxy S20 FE. Called a "Fan Edition," it offered up the same experience as the main Galaxy S line for a bargain price, and it's no surprise that it became one of the most popular phones of 2020 and 2021. The Galaxy S21 FE was a decent phone, too, but launch delays and price hikes caused by the pandemic made it fall into the Galaxy S22's shadow, a space it never quite managed to emerge from.
With the Samsung Galaxy S23 FE, the fan-focused theme has been entirely dropped, but Samsung still sought to offer up a significantly less expensive S-series phone for an affordable price. It would've been better to see this phone launch back in August alongside the Galaxy Z Fold 5 and Flip 5, as this phone is launching just three months ahead of the Galaxy S24 instead of six, but the phone itself follows through on the Galaxy S20 FE's spirit in nearly every way that counts.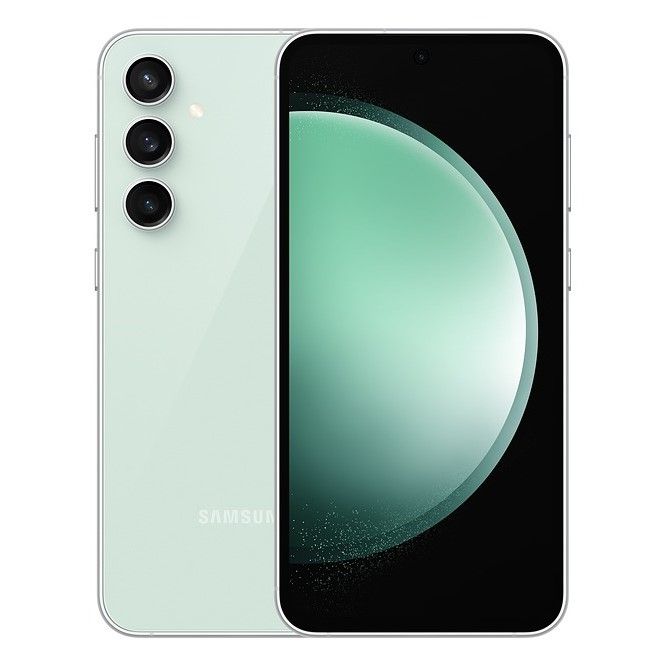 Source: Samsung
Samsung Galaxy S23 FE
This "light" flagship has almost the same get-up-and-go as the main Galaxy S23 line while trimming some of the premium fat to reach a more affordable price. The result is a phone that's quite decent outside its telephoto camera, though its similarity to the S23 and the pricing flux of the Black Friday season make it a bit difficult to recommend at this very moment.
SoC

Qualcomm Snapdragon 8 Gen 1 (US), Exynos 2200 (worldwide)

RAM

8GB

Storage

128GB, 256GB

Battery

4,500mAh

Ports

USB-C

Operating System

Android 13 with One UI 5.1

Front camera

10MP, f/2.4

Rear camera

50MP, f/1.8 primary, 12 MP, f/2.2, 123˚ (ultrawide), 8 MP, f/2.4 telephoto with 3x optical zoom

Colors

Mint, Purple, Cream, Graphite

Display type

Dynamic AMOLED, 60-120Hz

Weight

209g

Charge speed

25W wired, 15W wireless

IP Rating

IP68

Price

$600

Display dimensions

6.4″

Display resolution

1080p

Charge options

Wired, wireless

Cellular connectivity

5G

Wi-Fi connectivity

Wi-Fi 6E

Bluetooth

Bluetooth 5.3
Pros
Big, bright, beautiful screen
Powerful enough for gaming and multitasking
Full-day battery life
Cons
Main camera is so-so, but the telephoto camera is subpar
Plastic back is even more of a grime magnet than glass
Snapdragon 8 Gen 1's heat-prone and inefficient at times
Pricing and availability
Samsung announced the Galaxy S23 FE on October 3 — the night before the Google Pixel 8 launch event — with no fanfare or special attention. It went on sale in the United States on October 26 for the price of $600 at Amazon, Best Buy, and most other retailers. However, Samsung inexplicably made the carrier-unlocked models $630 on its own website. 256GB configurations are also available for $60 more: $660 at most retailers, and $690 at Samsung. Samsung.com is also the exclusive vendor for the Tangerine and Indigo colorways.
As part of a launch promotion, Amazon and Best Buy were offering $100 gift cards with the purchase of a Galaxy S23 FE, as well as half-off a pair of the new Galaxy Buds FE. Samsung's knocking over $100 off the Galaxy Watch 6 if you bundle it with your FE purchase, too. The phone is available for free with trade-in for Verizon Unlimited and T-Mobile Go5G Next/Plus users and $10 a month without trade-in at AT&T.
This Galaxy S23 FE was tested on AT&T's 5G and LTE networks in and around the Orlando area for the duration of the review.
Design and hardware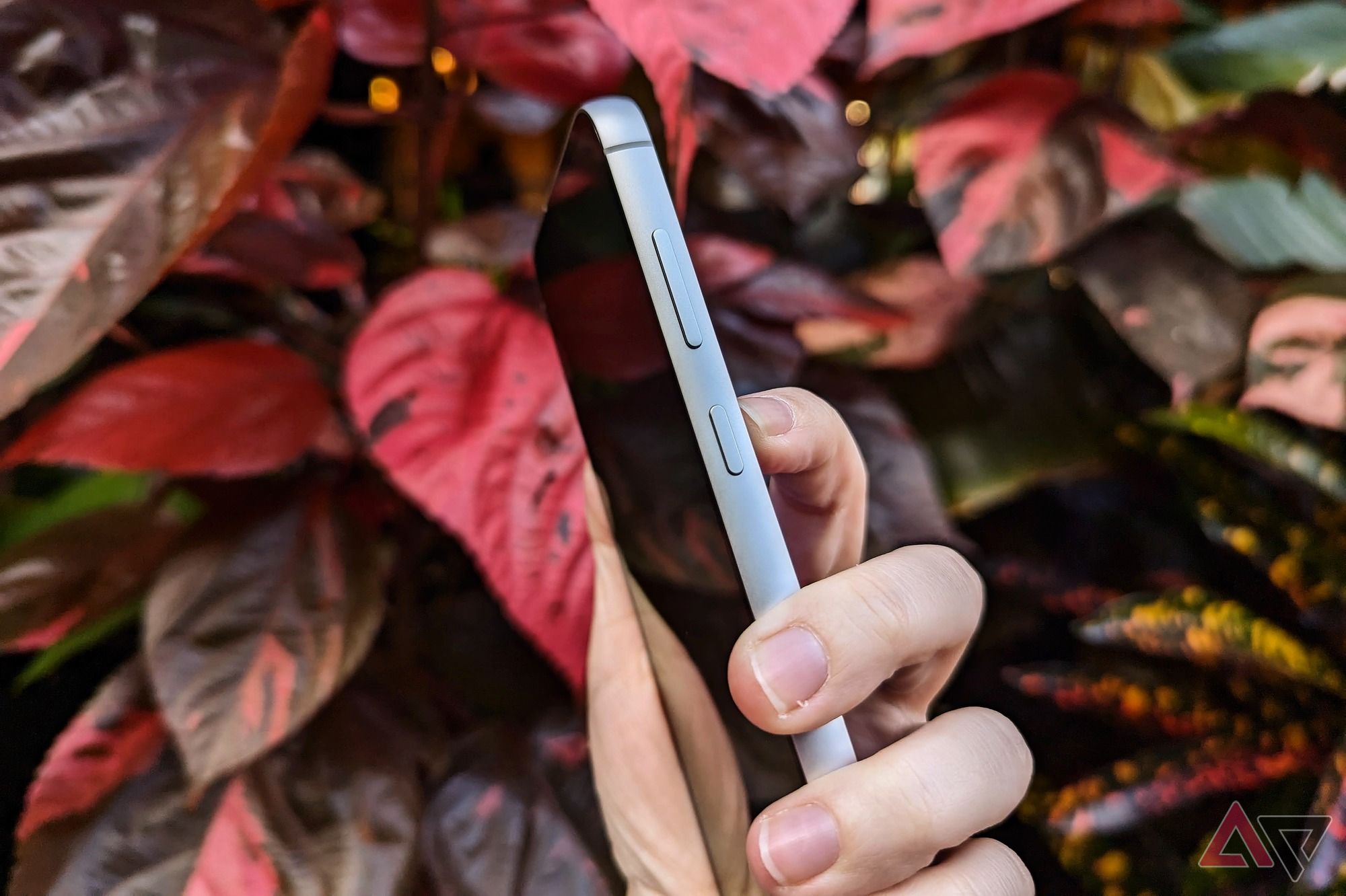 Bearing the Galaxy S23 name, it comes as no surprise that the S23 FE has the same basic design as the Galaxy S23: a flat glass backplate, a flat Gorilla Glass touchscreen, an aluminum frame, and each camera gets its own porthole cutout along the top left corner of the back. The corners of the frame are rounded along with the corners of the screen, and both have the buttons, speaker, and USB-C ports in the same places.
There are a few minor tweaks — the 5G window is on the opposite side of the phone and the SIM card tray has moved from the bottom to the top of the Galaxy S23 FE — but the biggest design change is that the frame and glass have swapped finishes. On the Galaxy S23, you get a matte glass back and a shiny chrome frame, but the FE swapped this for a more matte brushed aluminum frame and a mirror-like backplate. The S23 FE is also noticeably heavier than the Galaxy S23 and S23+, but it's not unreasonably so.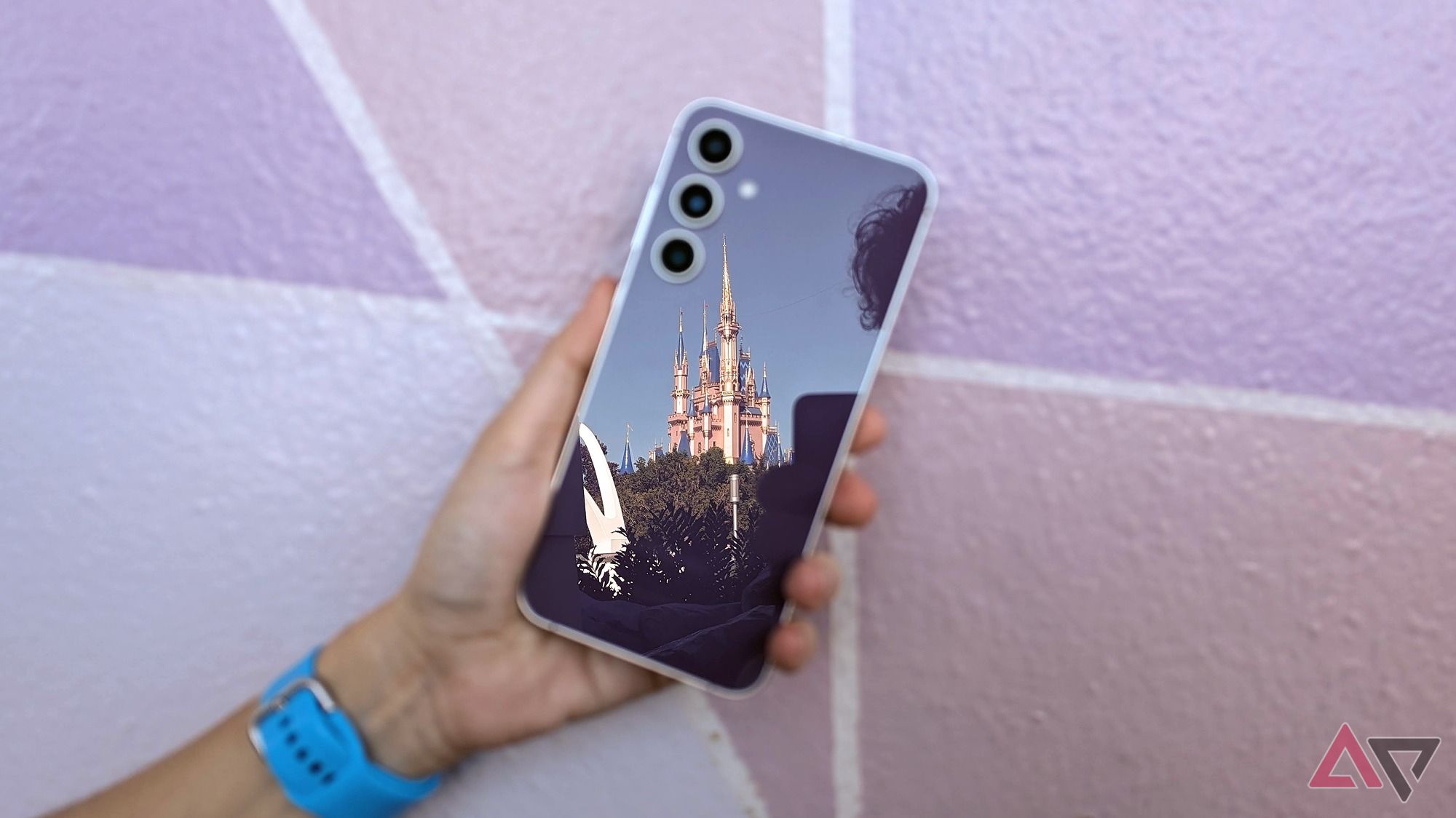 Remember the Galaxy Note 10+? The S23 FE is almost that reflective.
I find the matte frame makes for a slightly better grip, but the super shiny back attracts smudges and accumulates oils, sweat, and dead skin cells faster than I've ever seen on a phone. Even worse, the S23 FE likes to cling to at least a tiny bit of the grime even after being hit with a cleaning cloth. On the one hand, this film adds grip and makes the phone easier to hold. On the other, that texture can be a turn-off for some. (Not that it will matter once you put your phone in a case.)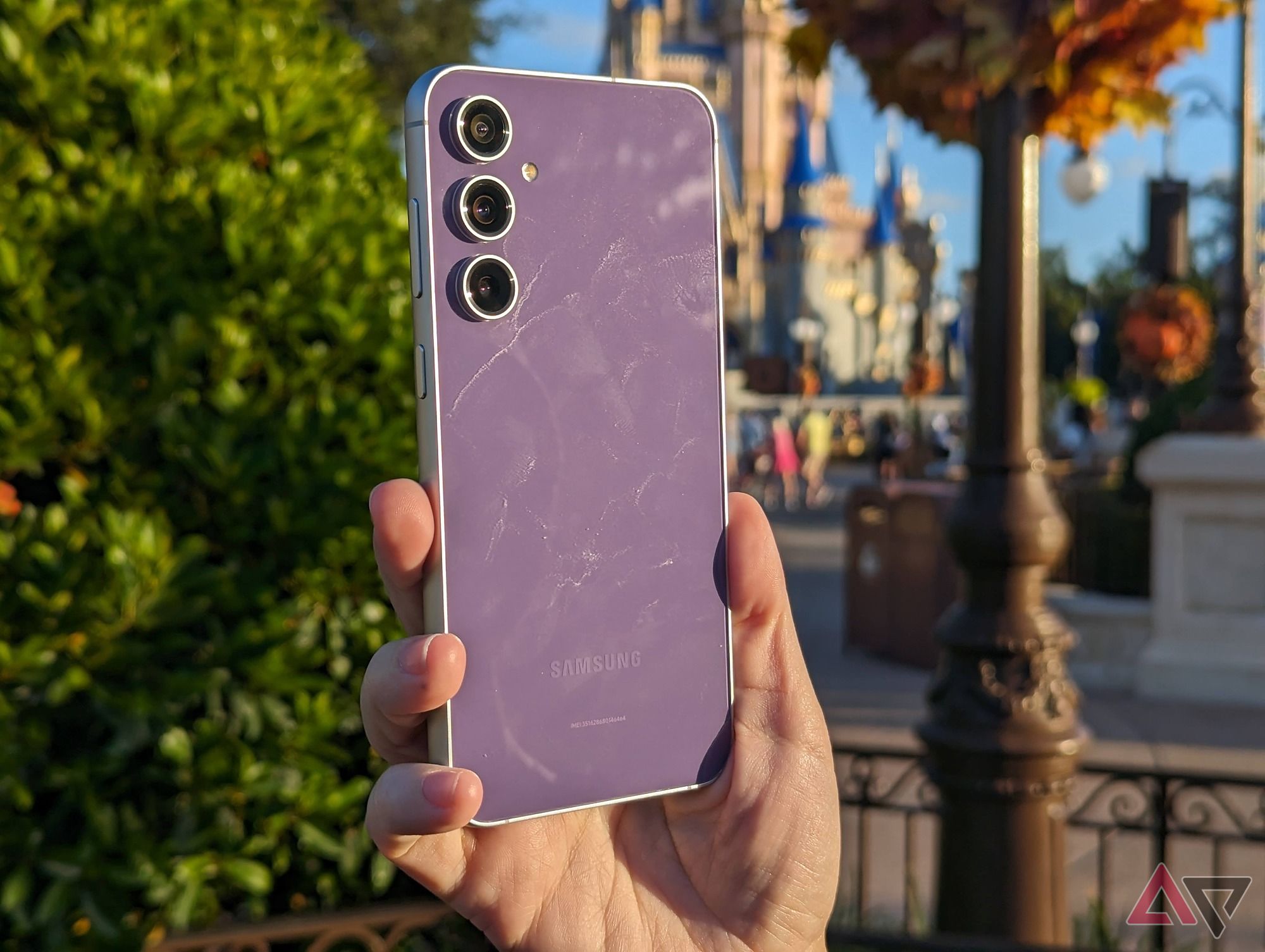 Hello, Smudge City
When cutting $200 off a smartphone, compromises have to come from somewhere to bridge the flagship and midrange divide. The Galaxy S23 FE uses a standard aluminum frame while the S23 touts its "Armor aluminum," and the S23 FE sports Gorilla Glass 5 displays and backplates while the normal S23 features Gorilla Glass Victus 2. One cost-saving measure that's instantly apparent but entirely acceptable is the downgrade from an ultrasonic fingerprint sensor to an optical fingerprint sensor. Optical sensors will make your finger look like E.T. every time you unlock a phone, but it's 95% as accurate and should play better with screen protectors than the S23's ultrasonic sensors.
Display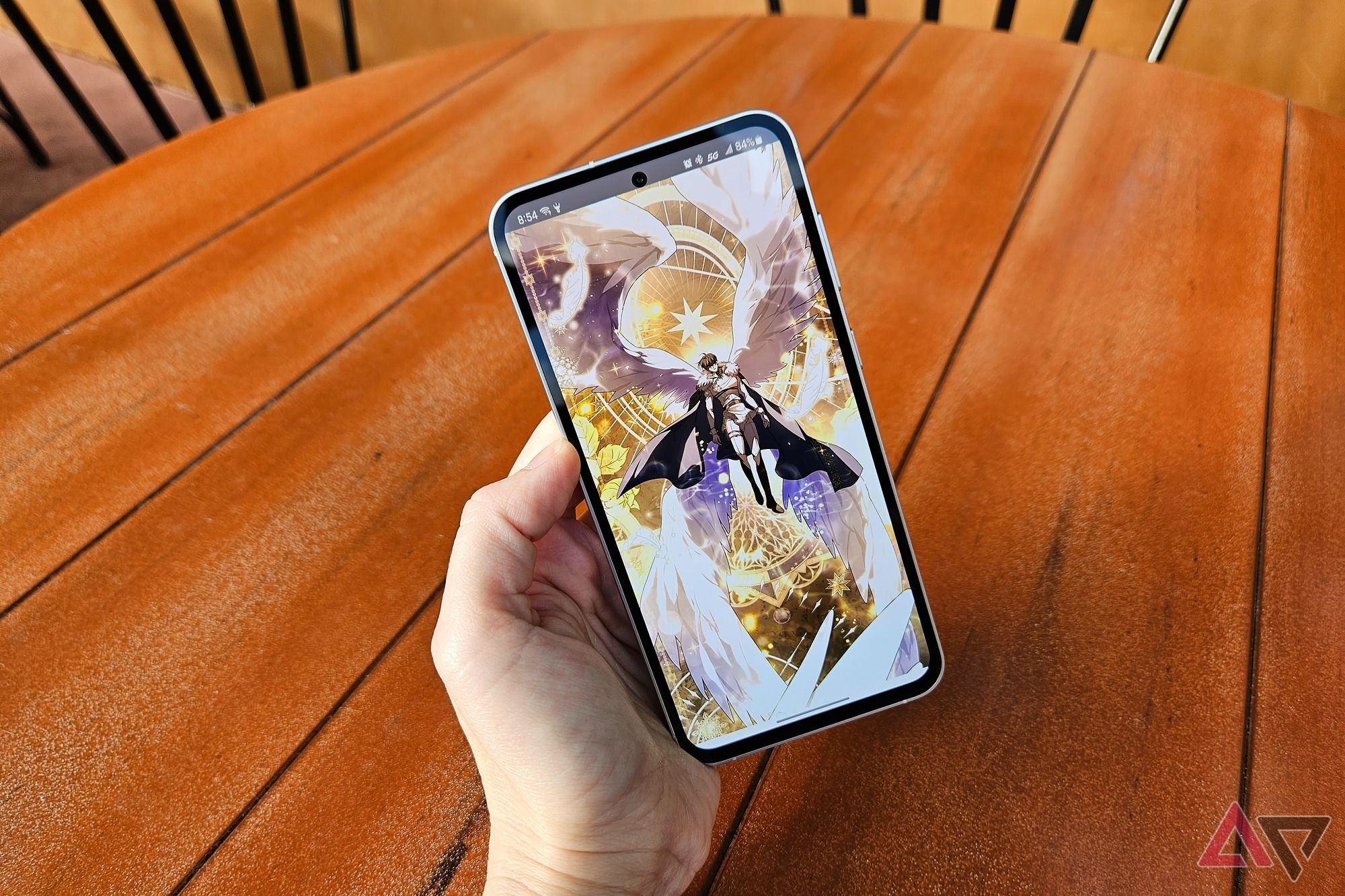 The 6.4-inch screen on the Galaxy S23 FE may have noticeably bigger bezels compared to the Galaxy S23, about on par with the bezels on the Galaxy A54. At 120Hz, this screen feels perfectly fluid when it needs to, and even after 30 odd hours of Stardew Valley, the accuracy of the multi-touch screen is nearly flawless (outside fat-fingering).
While it may not quite be as bright as the Galaxy S23, at 1,450 nits peak brightness, I never needed to shield it or readjust to use it as pre-dawn glow gave way to cloudless, unforgiving sun. It also got wonderfully dim for my 2 AM insomnia-fueled webcomic binges.
The only real complaint I have with the display is the same one I mentioned for the Gorilla Glass back: it's super smudge-prone and seems to be oleophilic rather than oleophobic, so getting a screen protector applied early is crucial.
Software and performance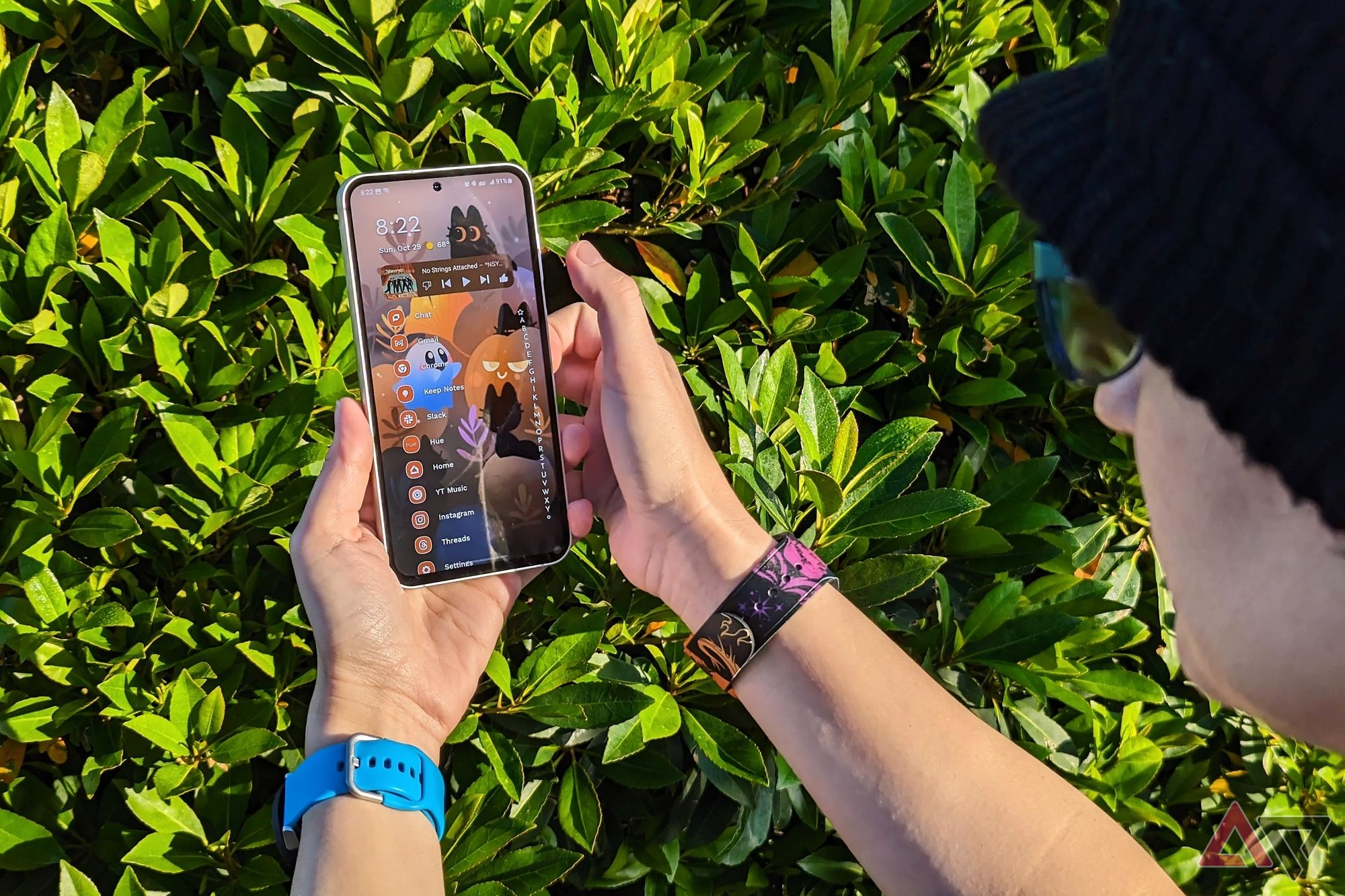 Software here is almost identical to the Galaxy S23, which is to say it's both feature-stuffed and pretty easy to use once you have things set up the way you want them. I'll be the first to admit that One UI can be an acquired taste — especially One UI Home, which I kicked out for Niagara Launcher (seen above) within an hour of setting up the phone — but the ability to better customize your phone is worth a little bit of clutter at times.
When I say customization, I'm not simply referring to Good Lock's ability to drastically change your lock screen, system theme, and other parts of your device. Say what you will about Bixby, but its Modes and Routines offer more consistent and more wide-ranging device automation than Google. Being able to adjust the flashlight intensity natively, temporarily mute your phone rather than simply toggling it off and praying you remember to turn it back on, and sync Sleep mode to end when your morning alarm goes off, are small benefits that add up to a much smoother everyday experience. Basically, your Galaxy S23 FE adjusts to your lifestyle, rather than the other way around.
More features and settings also mean more chances for things to get messed up, though. For instance, I had Sleep mode set to turn on grayscale and night light for the S23 FE's screen, but the lock screen is still in full color. App timers and disabled apps during certain modes can also sometimes gum up the works, but it's usually pretty easy to fix. I'm unsure if these issues might be a product of corruption when transferring settings from my Galaxy S23 to the S23 FE, which is less the fault of the phone and more the fault of Samsung's Smart Switch.
Speaking of switching, this was the first phone I could migrate a Wear OS watch from one phone to another without having to factory reset it, which was glorious. All of my previous peripherals, including the watch, are saved in Bluetooth settings to make re-pairing things drop-dead easy, too, which was especially nice in the car. Wireless Android Auto didn't want to cooperate with the Galaxy S23 FE, but the Motorola MA1 has a tendency to be picky when pairing new phones.
I had a few reservations about the S23 FE given the issues the Snapdragon 8 Gen 1 had last year with heat and efficiency, but outside a few errant app crashes, the phone's performance never suffered. Although it will get warm at times during longer sessions, it's not as bad as it was on the Galaxy S22 series. Hours upon hours of reading, researching, and trying to reach Level 100 in Skull Cavern, and the S23 FE never let me down before the battery did.
Battery life and charging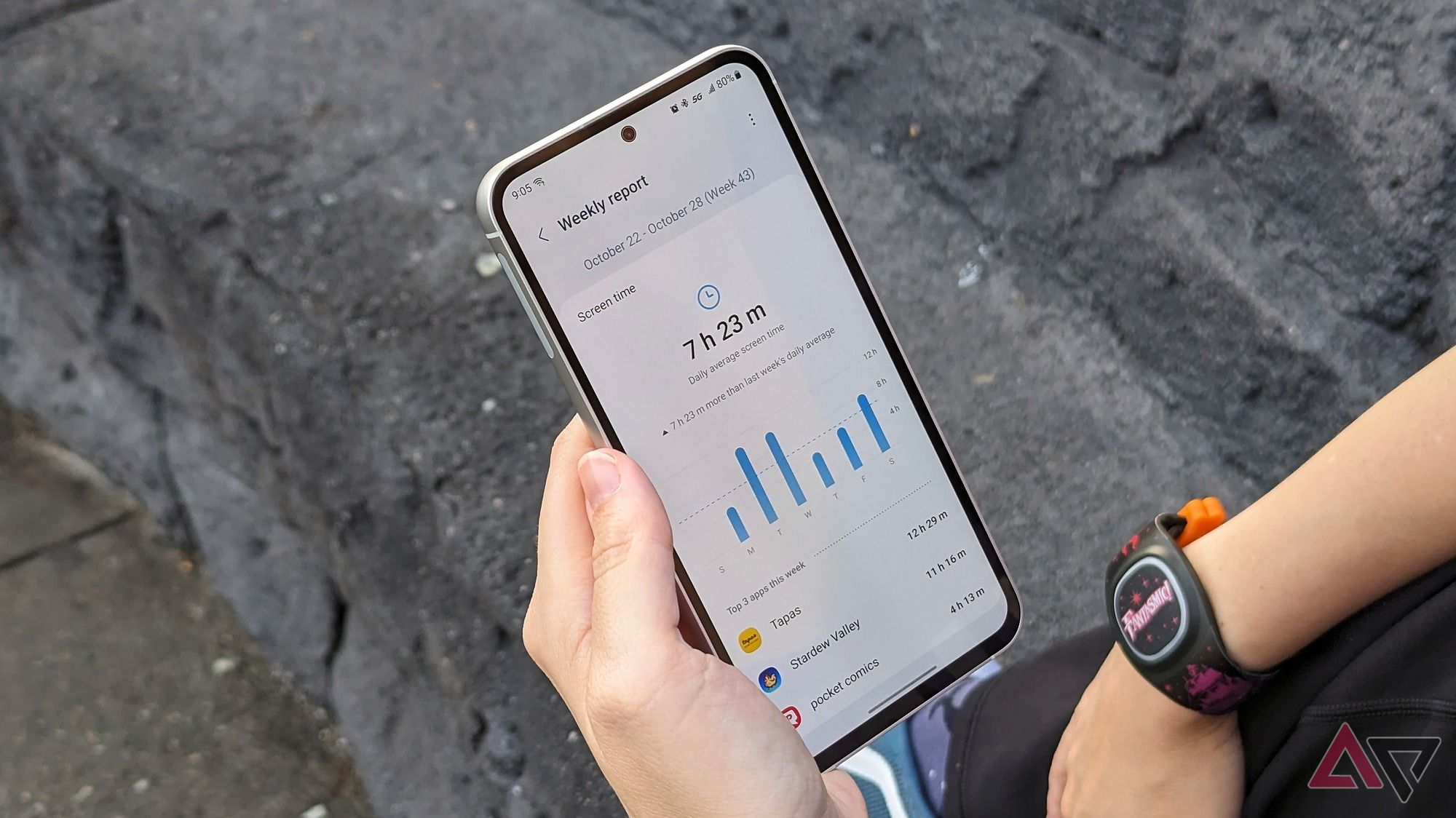 When I said I used this phone all day, I was not kidding around.
I averaged 6-8 hours of screen on time per full charge with low-to-medium brightness, and about 4.5 hours on a day with lots of outdoor photography. This was mostly mixed usage between Slack, Threads, a half-dozen webcomic apps, and Stardew Valley, where I would often run the battery down until that 5% warning with the extra, extra-dim screen that warns of an impending shutdown. On the days I didn't use the phone as much, it made it to bedtime with about 20% to spare.
Charging technology here remains the same old tired song we've seen on almost all Galaxy S phones in the last five years. The Galaxy S23 FE can use up to 25W wired USB-C charging and up to 15W wireless charging, though on almost all non-Samsung wireless chargers, you'll only see 10W. Recharge times were between 90-120 minutes in most instances, though I usually would top back up in the early evening after using the phone nearly all day.
Camera
If you're a cliff notes kind of person, I'll keep this easy: the cameras on the Galaxy S23 FE are Instagram-level quality, but no higher. If you're any kind of shutter bug, TikTok addict, or someone wanting to take a lot of photos/videos of your young kids, you'll be better off opting for the Google Pixel 7a or a Pixel 8 deal during the coming Black Friday event.
The main sensor here is the same as the Galaxy S23, and I've been mostly okay with my S23's cameras over the last nine months. However, the S23 FE's cameras are the poster child for Samsung's image processing problems: overbrightening, oversaturating, and oversharpening. When taking photos with the S23 FE compared to a Pixel 7, Pixel 7 Pro, and Galaxy S23, the Galaxy S23 FE's photos had a few decent shots here and there, but those almost all consisted of daytime shots taken of still objects. Quick motions — like a kid running around — are about six times easier to miss a shot on compared to Pixel.
Samsung cameras have traditionally struggled in low light outside the Ultra series, and the only nighttime shots I came away happy with were, surprisingly enough, fireworks pictures. I had to pick a focus point that didn't always have the fireworks visible, crank the brightness slider all the way down, and then lock it in place to keep from fighting the over-brightening and excess noise in the sky. While this inevitably meant focus was missed for a number of photos, the overall set still had enough for me to fill a Threads post or Insta story.
The main sensor can come through at times, but once the 3x zoom sensor got involved, things soured immediately. Forget zooming in to 5x or 10x, the FE couldn't even focus most of my standard 3x shots. This isn't just a case of poor processing, either; Samsung downgraded from a 10MP Camera to 8MP. Trying to pull more detail out of fewer pixels is not the wrench you want to throw in the works when you already have issues with oversharpening, artifacting, and noisy backgrounds.
My main zoom photography test is seeing how it handles a photo Safari at Disney's Animal Kingdom, with bouncing buses and distant moving animals. The FE's zoom photos missed focus so often on stationary targets — and on Magic Kingdom's Peoplemover — that even the thought of Kilimanjaro Safari gave me an eye strain headache.
Competition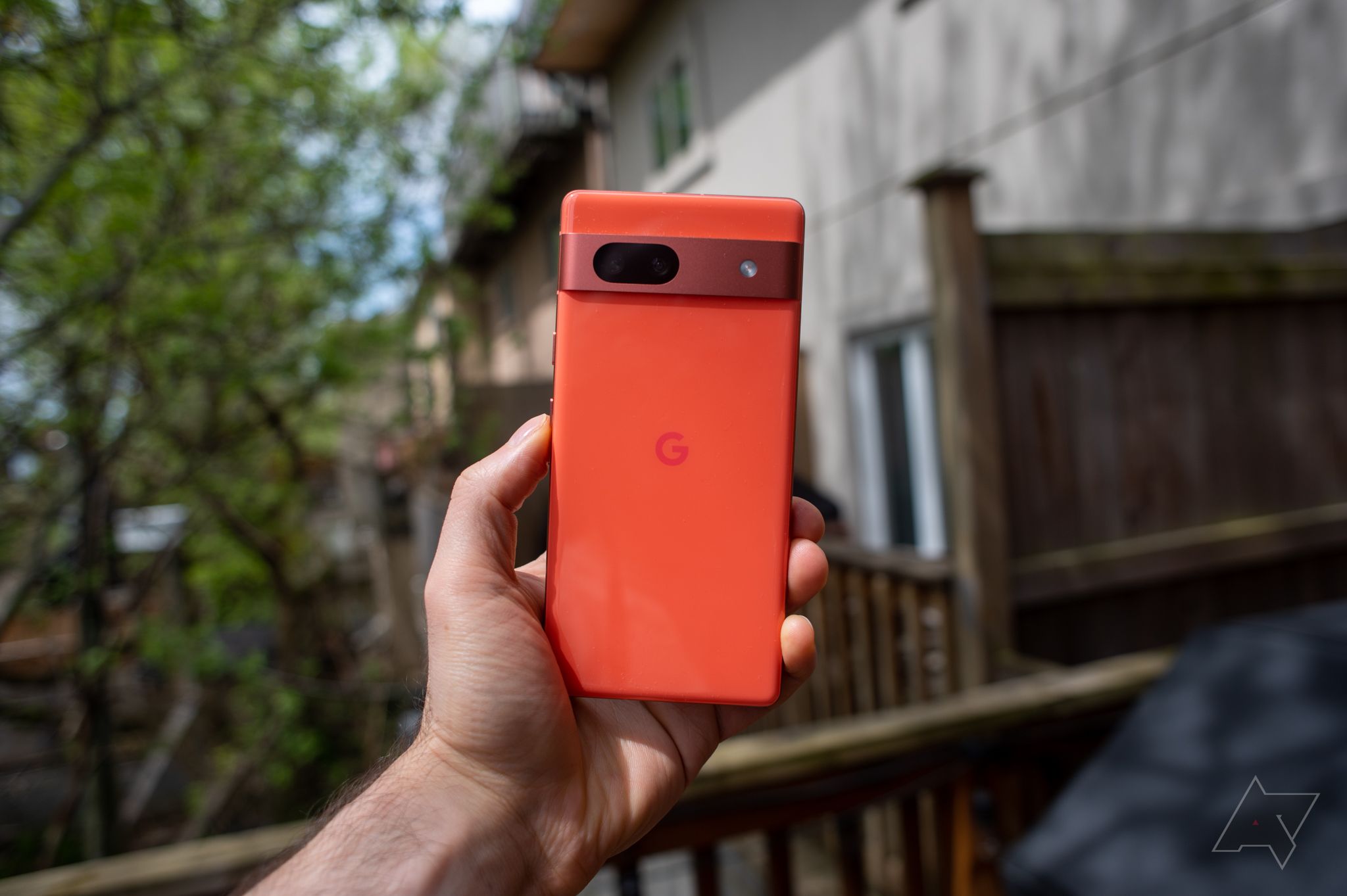 In light of the camera performance, the biggest competitor for the Galaxy S23 FE won't come from Samsung, it'll be the $500 Google Pixel 7a. Yes, the FE is slightly more powerful, but — and I can't believe I'm saying this — it also warms up more often than the Pixel 7a, though, despite the Snapdragon 8 Gen 1's efficiency issues, the Galaxy S23 FE has a slightly better battery life. Of course, the month-old Pixel 8 with a decent holiday deal could make for even better value with improved cameras and seven years of system updates.
When comparing the Galaxy S23 FE and "baby" Galaxy S23, you get a better processor and slightly better battery and camera performance on the $800 S23, which I'm all but certain we'll see priced at $675 or less for Black Friday. But for those who wanted a more durable device or a larger screen — or, really, a cheaper version of the Galaxy S23+, which is what this phone should be compared to instead of the smallest S23 — the Galaxy S23 FE can more than justify spending $200 less.
Speaking of spending less, the Galaxy S22 sits at $700 these days, but with the smaller screen and same processor, you're better off spending less money and getting a phone with an extra year of updates.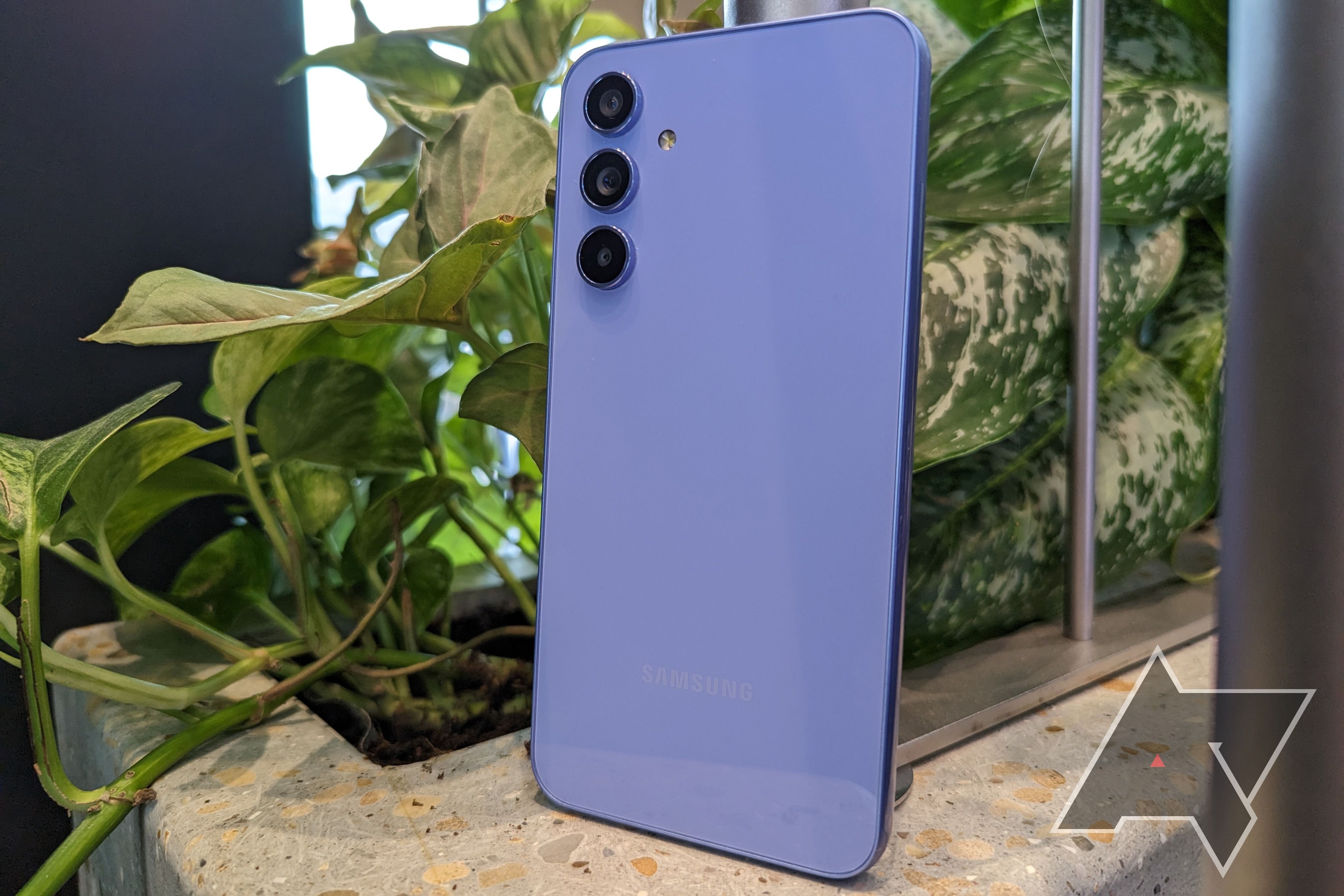 The Galaxy S23 FE also has to contend with the Galaxy A54, which is one of the best budget phones around. At $450, it still offers almost the same overall experience: a middling camera, a vivid 120Hz screen, four years of system updates, and the benefits of One UI's toolbox of customization features. The Galaxy A54 also has the benefit of a microSD card slot, and while we didn't get the Awesome Purple in the United States, I firmly believe that the A54 got a better purple than the Galaxy S23 FE. The A54 missed out on wireless charging, but for $150 less, plugging in every time is not a hardship.
Should you buy it?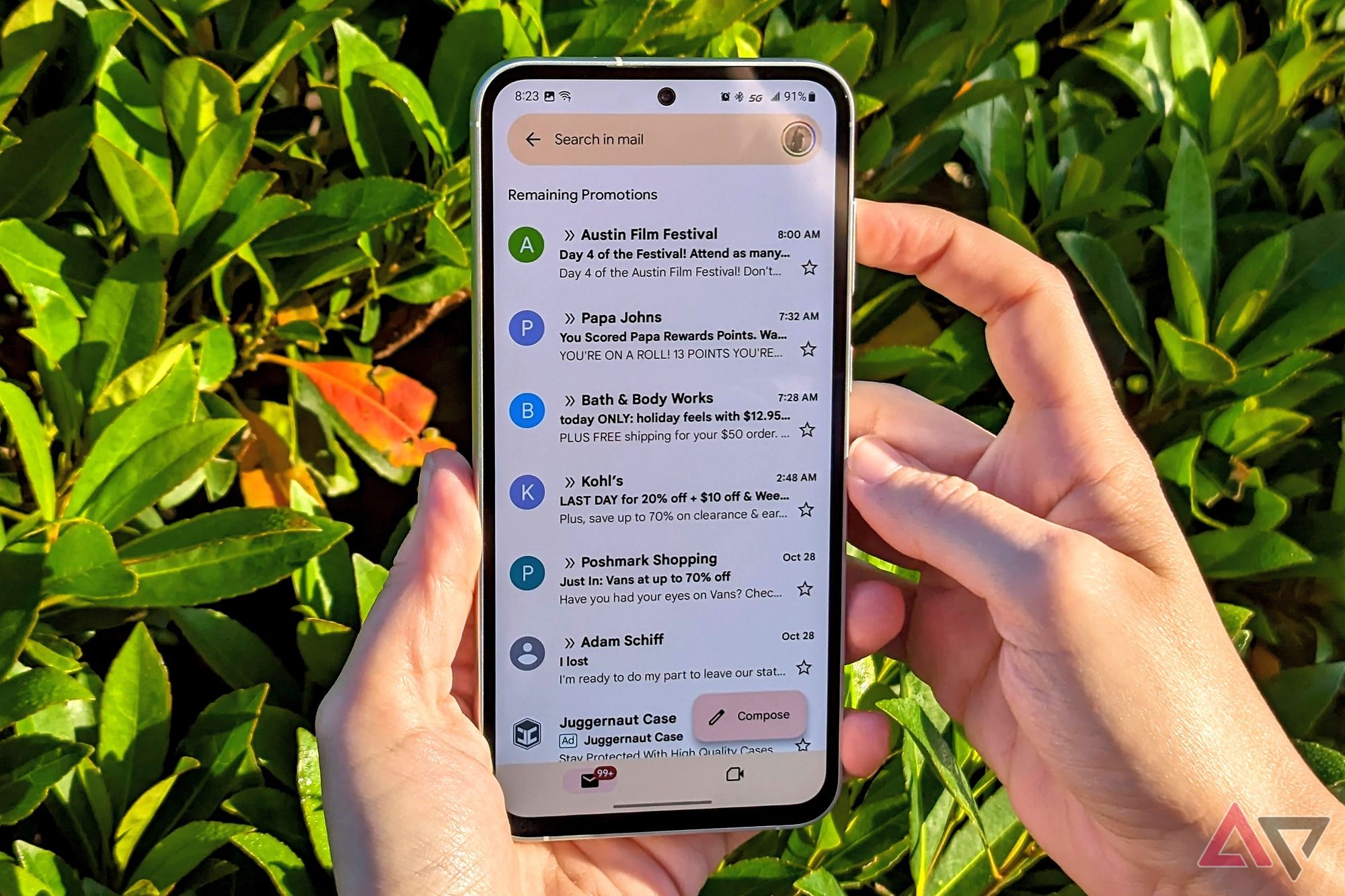 When comparing the Galaxy S23 FE to its most immediate price competitors, the FE can come off as a bit lackluster. But for a mid-size Galaxy flagship with only a few flaws, Samsung has made the Galaxy S23 FE a worthy successor to the FE name, even if it won't be as popular as its predecessor.
If you're on a carrier, the Galaxy S23 FE can make a lot of sense, but stuck between flagships and more affordable mid-range phones, it's also easy for it to get swallowed up in a crowded field. That's especially true when it has an Achilles heel like the Galaxy S23 FE's telephoto camera and constant oversharpening, which keep this phone from rising to the top of the competition.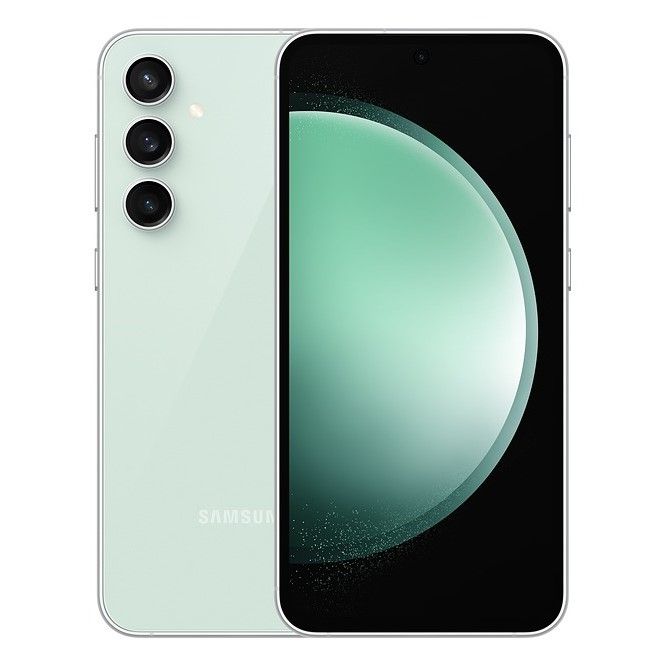 Source: Samsung
Samsung Galaxy S23 FE
Samsung's newest flagship phone, the Galaxy S23 FE packages together power and performance to bring you the latest, and most affordable smartphone in the S23 lineup. With a smart battery, optimized camera, and seamless connectivity, the Galaxy S23 FE provides you with everything you need, at a great price.