Sports news
Saints vs. Jaguars score: Live updates, game stats, highlights, streaming for 'Thursday Night Football'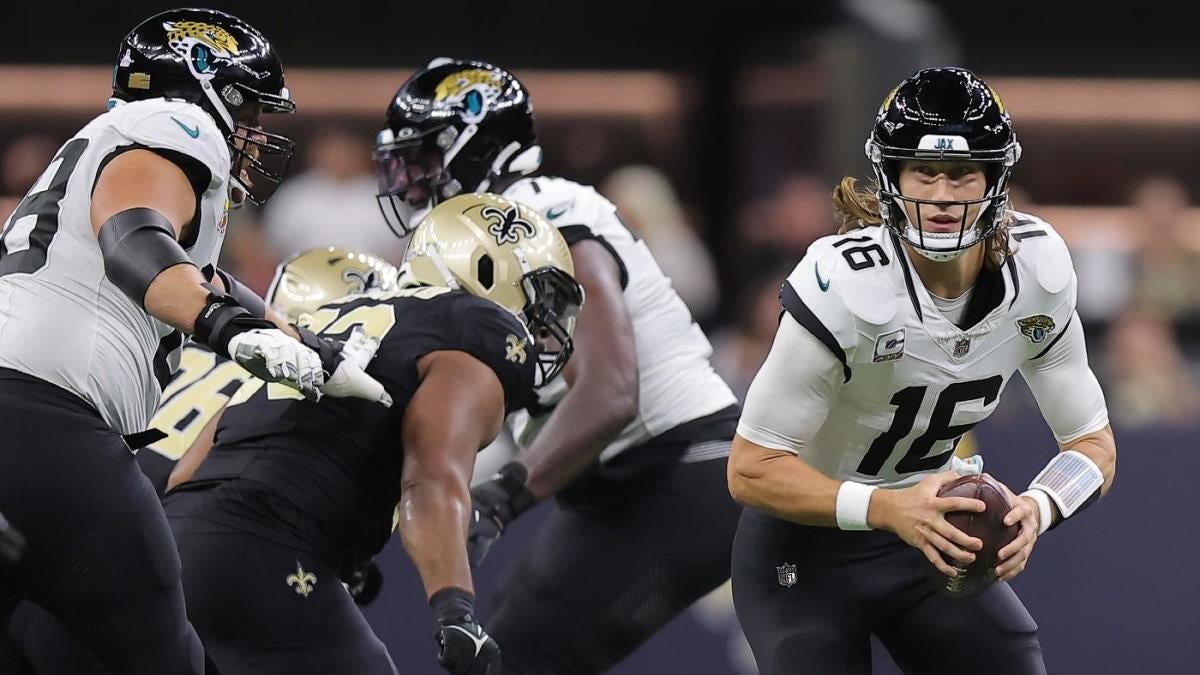 The Jacksonville Jaguars and New Orleans Saints are battling in the Bayou, and it's Trevor Lawrence and the Jags that controlled the first half of action. Lawrence was initially questionable to play Thursday night due to a knee injury, but he hasn't looked affected by it at all. The former No. 1 overall pick has been active as a runner in this matchup, and it's a reason Jacksonville secured a 17-6 halftime lead.
Travis Etienne secured his third-straight multi-touchdown game in Week 7, as he recorded two rushing touchdowns in the first half. The Saints offense on the other hand has struggled out of the gate, as they turned two turnovers forced by their active defense into just three points.
Will the Jaguars win their fourth-straight game? Or will the Saints get back above .500? Follow along in the live blog below, as we break down this matchup as it happens.
How to watch
Date: Thursday, Oct. 19 | Time: 8:15 p.m. ET
Location: Caesars SuperDome (New Orleans)
Stream: Amazon Prime Video
Follow: CBS Sports App
Odds: Saints -2; O/U 41 (via Caesars Sportsbook)
See New Posts
Something to monitor with the Saints — Derek Carr seemed to injure his groin on that failed third down attempt. Was down on the field for a minute before walking to the sideline with trainers.
That Carr-Thomas touchdown was special!
Saints offense can't take advantage of their defense's stand. Three-and-out, and I think Carr got hit in the man parts. Went down to two knees after the third-down incompletion.
Jaguars take over with 3:45 remaining in the game, and they have great field position after a bad 39-yard punt. Trevor Lawrence will start at the Saints' 46-yard line.
He's been so active tonight.
Jaguars are getting a little too cute with those end-arounds. Just line up and run the football with Etienne if you want to keep it on the ground. Those reverses have gone nowhere tonight.
The Saints scored 9 points in the first three quarters. They have 15 points in the fourth quarter already.
The underlying story from a Jaguars perspective is the defense simply getting tired because the offense can't put together sustained drives. When the Saints started to speed things up on offense, that fatigue was evident.
THE SAINTS ARE ALIVE. Three plays, 53 yards and Derek Carr finds Michael Thomas for a 17-yard touchdown. He somehow got a foot, and then knee down. Can't believe he found a way to do so.
Then Alvin Kamara score the two-point conversion. TIE GAME.
24-24 6:38 remaining in the game.
Jaguars run a weird delayed read option on fourth and 1 and don't get it. Saints take over at their own 47-yard line. What in the world was that call?
Massive stop by the Saints defense on fourth down. Looked like Lawrence was a little indecisive on the option and let Etienne run into the pile and come up short.
WOW. Saints called for DPI on third-and-11. To be honest, the pass looked like it may have been uncatchable? That's a bad break. Jaguars now near midfield.
A Calvin Ridley sighting!! But the deep catch down the right sideline occurs out of bounds.
Saints can't do anything despite having the momentum. Three and out. Carr had a miscommunication with Olave. Still 24-16. Saints defense is going to have to step up once again. Wouldn't another turnover here be nice?
Looks like the Jaguars' staff is working on Etienne on the sideline. He has 66 yards from scrimmage and 2 TDs tonight.
Another quick drive for the Jaguars offense. They really needed to chew some clock there not only to help preserve the lead but give the defense a breather. they were just on the field for 16 plays and over seven minutes. Now they're right back out there. Jacksonville is letting New Orleans hang around …
Saints FINALLY score a touchdown.
16 plays, 75 yards, and Taysom Hill punches it in on fourth-and-goal. Saints kick the XP. 24-16 Jags with 14:21 remaining in the game!
Derek Carr was begging the Jaguars to pick a pass all night. Finally gave them one there.
I understand Alvin Kamara is their best offensive player, but they did sign Jamaal Williams in free agency and he made his living punching the ball in at the goal line with the Lions last year.
A critical mistake by Carr. Probably should have just checked the ball down and allowed his back to make a play for the first down. Instead, he forces a ball over the middle, it's picked and returned for a touchdown. A dagger.
Saints really have to start thinking about the clock here. Have to score the TD first. Third and goal from the Jags' 1-yard line.
Coming into this week, Alvin Kamara had seven career games with at least 10 catches. He just registered his 10th in this game with 2:26 remaining in the third quarter. His career-high is 15 receptions, which came back in 2018.
I was about to say, "Here come the Saints" Glad I didn't. Instead of putting together a long TD drive, Derek Carr throws a TD to the wrong team.
24-9 Jaguars with 6:47 remaining in the third quarter.
New Orleans is 0-2 in the red zone tonight after going 0-3 in the red area last week in the loss to Houston.
Some miscommunication between Carr and Kamara on second-and-20. Seemed like Carr was expecting Kamara to curl back toward the sideline and instead he ran down the field. Set up a third-and-20 attempt that they had no shot of converting. Yet another field goal for New Orleans, spoiling what initially felt like one of their better drives of the night.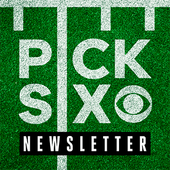 Please check the opt-in box to acknowledge that you would like to subscribe.
Thanks for signing up!

Keep an eye on your inbox.

Sorry!

There was an error processing your subscription.