Sports news
Prisco's Week 7 picks, plus debating Super Bowl contenders, projecting NFL players for Olympics flag football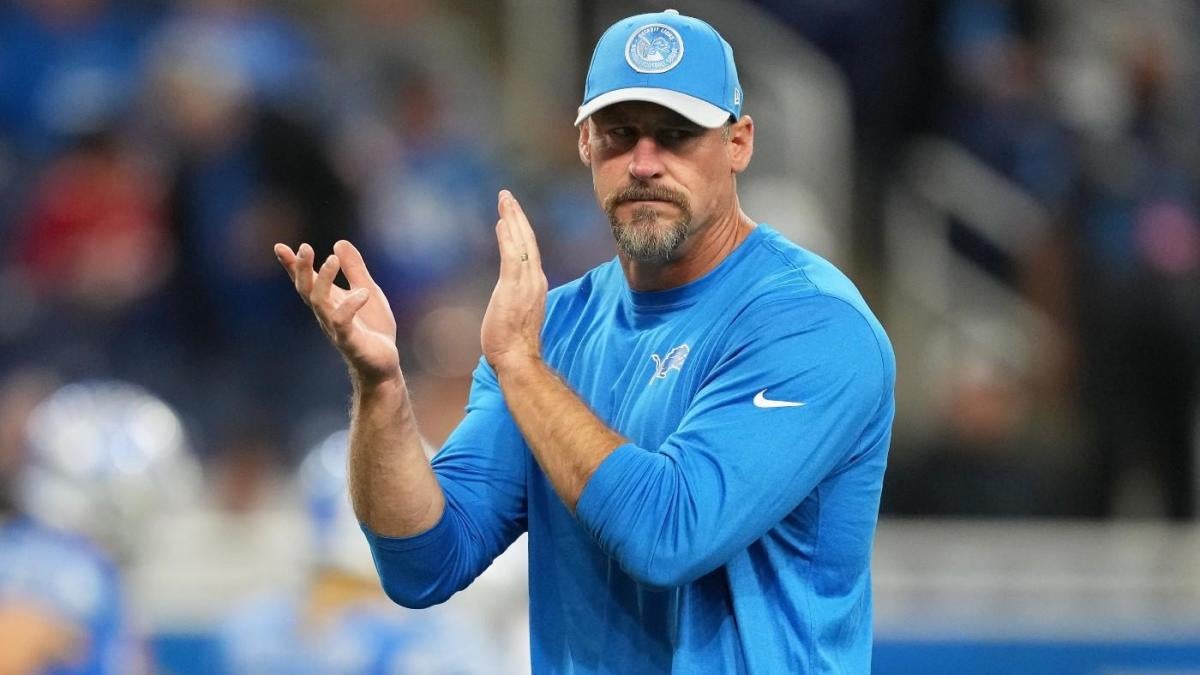 Here's everything you need to know about the NFL for Oct. 18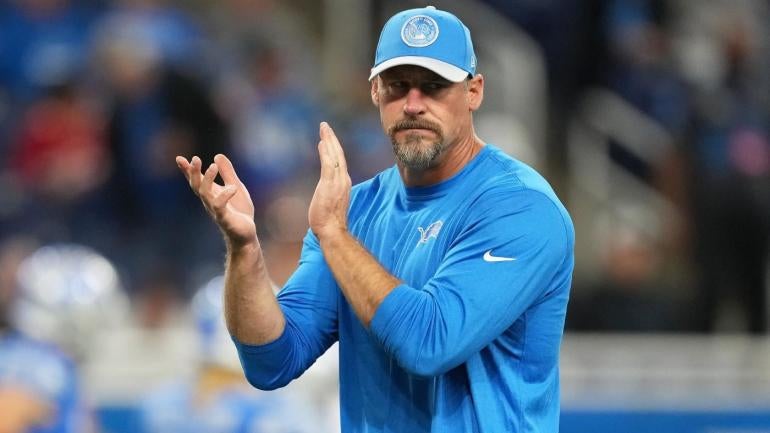 Getty Images
Happy Wednesday, folks. The Bengals are on a two-game win streak, which means John Breech is taking the day to toast Joe Burrow's restored march toward glory. In the meantime, you've got me, Cody Benjamin, to deliver all the latest.
This is the Pick Six Newsletter. Now let's get to it. (And please, do yourself a favor and make sure you're signed up to receive this newsletter every day! You don't want to miss our daily offerings of everything you need to know around the NFL.)
We've got Week 7 predictions, key injury updates, suggested NFL lineups in the Olympics, and much more:
1. Today's show: Which contenders are for real entering Week 7?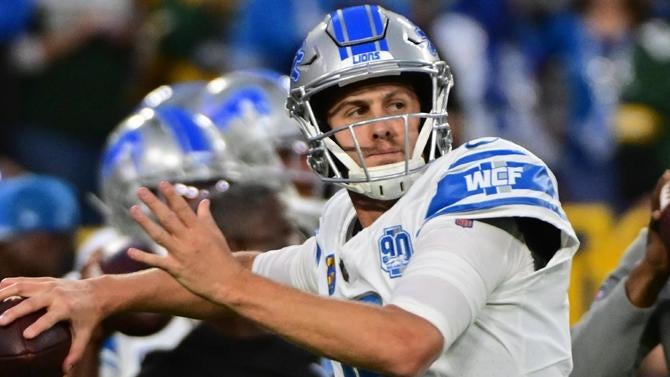 Pete Prisco, Ryan Wilson and John Breech joined Will Brinson on the latest "Pick Six NFL" podcast to assess and debate the NFL's top contenders going into Week 7. Some highlights:
Brinson thinks a case can be made that the Lions are the best team in football. He likes them more than the Eagles and doesn't trust the health of the 49ers' core players midway through the year.
The guys have some lingering concerns about the Bills, who moved up in Prisco's Power Rankings despite an ugly win over the Giants. Brinson worries about the health of their "D," and Prisco thinks they always have issues running and stopping the run.
Wilson argues the Jets are "better than the Bengals right now" and likes Prisco's suggestion they could get to 8-9 or 9-8 even with Zach Wilson under center, which means they'd remain in the playoff conversation.
Catch the full episode (and subscribe for all kinds of daily NFL talk) right here.
2. Prisco's Picks: Eagles edge Dolphins, 49ers survive Vikings
Pete Prisco is up to 56-37 in straight-up picks this season. Now he's back with predictions for every single Week 7 game. Here are some of his most notable calls for the weekend slate:
Ravens 23, Lions 17: The Lions are playing back-to-back road games, but the Ravens are coming off a London trip. The Ravens haven't clicked yet on offense, but it's coming. The problem is the Detroit defense is really good. Even so, look for the Ravens and Lamar Jackson to find a way to win this one as the offense actually shows better.
Eagles 35, Dolphins 29: This is the game of the week, featuring two 5-1 teams. The Eagles are coming off a bad loss to the Jets on the road, while the Dolphins have won the last two over bad teams. The Eagles will regroup here, but I think both teams will score a lot. This will be a fun shootout. But the Eagles take it.
49ers 29, Vikings 20: The 49ers, who lost to the Browns on Sunday, are back on the road against the Vikings, who beat the Bears last week. The 49ers are banged up on offense and might be without Christian McCaffrey and some other key players. This game will be about the San Francisco defense. The front will force Kirk Cousins into some key mistakes that lead to points.
3. Olympics flag football: Which NFL players could participate?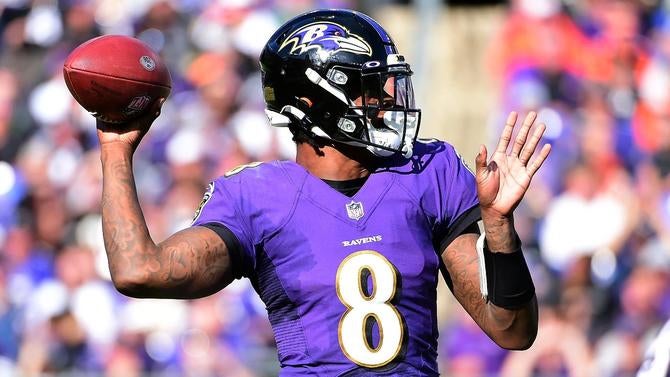 NFL executives have said in the past they believe flag football is "the future" of the sport. And now that's becoming reality, with the 2028 Olympics set to feature the debut of American football in the form of a flag competition. NFL players have already begun teasing participation, and the league is doing the same, suggesting some stars could represent Team USA and/or other countries.
Los Angeles' Summer Games are still five years away, which is a long time in "NFL years." But here are some of the big names we could see suiting up on the international stage come 2028:
QB Lamar Jackson: Athleticism is key in flag, where speed and agility take precedence over contact, and Jackson has long set the standard for dual-threat signal-callers. He'll be 31 in 2028, but like Michael Vick before him, he's also got unteachably effortless arm strength.
WR Justin Jefferson: Whereas Tyreek Hill straight-up outraces anyone defending him, Jefferson has an unmatched ability to find wide-open grass with his silky stride and routes. He'll be 29 in 2028, and if his early-career start is an indication, he'll still be dominating.
LB Micah Parsons: Is there anything Parsons can't do? The recent Defensive Rookie of the Year is the heart and soul of Dallas with a mind-bending combo of size, speed and strength, making him a shoo-in to headline a defensive front in flag. He'll be 29 in 2028.
4. Injury updates: Ramsey back, 49ers stars OK, Lawrence optimistic
Here's the latest on the medical front around the NFL:
5. QB Power Rankings: Tua tops Mahomes, Goff enters top 5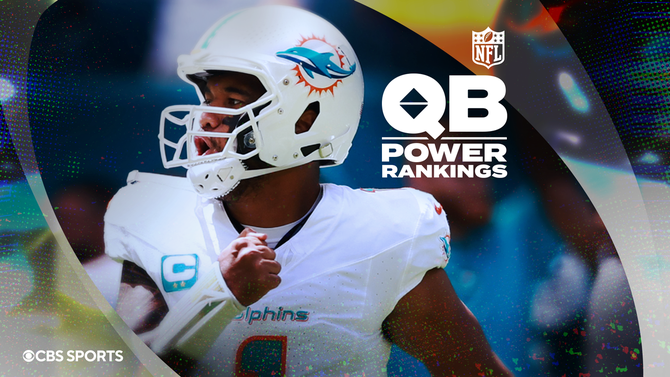 Every week, we rank all 32 starting signal-callers according to current status, telling the story of QBs' respective leaps and tumbles throughout 2023. Here's a look at some of this week's notable movers:
1. Tua Tagovailoa, Dolphins (+2)
3. Patrick Mahomes, Chiefs (-2)
5. Jared Goff, Lions (+2)
8. Jalen Hurts, Eagles (-2)
14. Matthew Stafford, Rams (+3)
Why Tua up top? Not even Patrick Mahomes is more dynamic than this guy right now. The downfield stuff is just automatic for him in Mike McDaniel's system, and the chemistry with Tyreek Hill is nearly unstoppable. He's up to 39 TDs in his last 19 starts.
Check out the full 1-32 pecking order right here.
6. Extra point: Eagles sign Julio Jones, Parsons challenges fans, more
Hungry for a few more headlines? Here you go: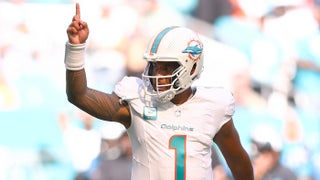 Watch Now: