Sports news
Polzin: The only thing growing for the Packers is their frustration level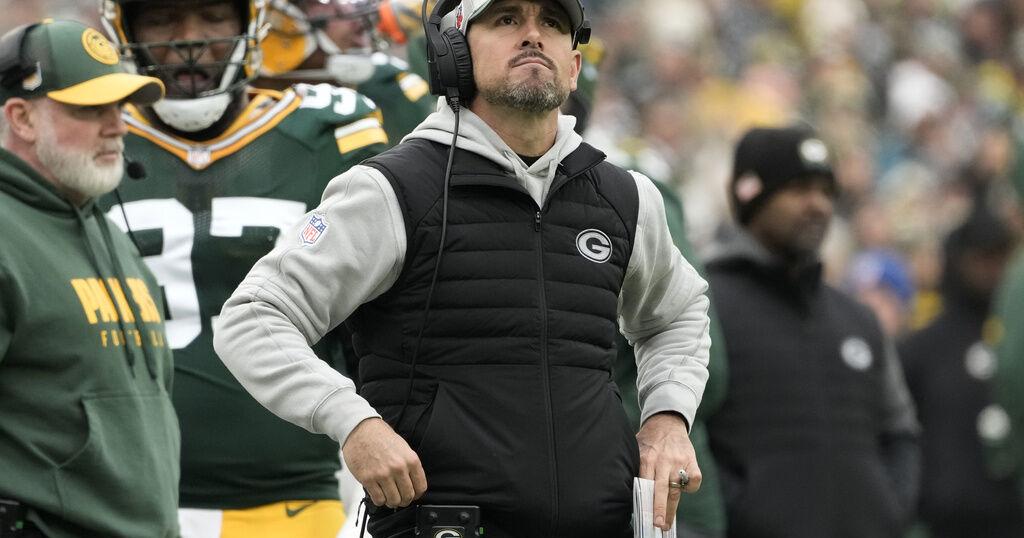 GREEN BAY — Matt LaFleur stole the words right out of my mouth after watching his Green Bay Packers finish with more penalties than points on Sunday.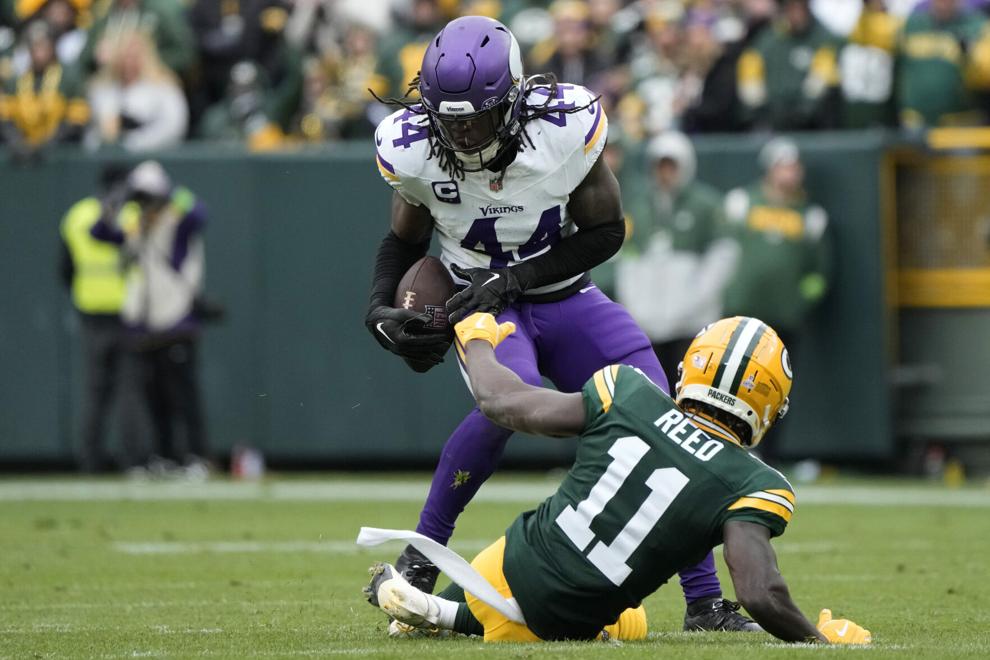 "That," LaFleur said to open his postgame news conference following a 24-10 home loss to the Minnesota Vikings, "was obviously tough to watch."
That, Matt, is an understatement. It was excruciating to watch, a 188-minute torture show for those Packers fans among the 78,113 in attendance at Lambeau Field or anyone watching at home. I wouldn't blame you if you turned it off and found something better to do with the rest of your afternoon, just like I didn't blame those fans who were heading for the exits well before the clock hit 0:00.
It was that dreadful, that disappointing, that deflating.
The worst part is it's becoming the norm for a young team that hasn't provided much hope that it will be any better next week or in a month. The Packers have lost four consecutive games, exiting a manageable stretch — home against Detroit, at Las Vegas, at Denver, home against Minnesota — with zero wins and no noticeable signs of improvement.
This is a rebuilding year, you say, and that's fair. But all I see is a bunch of guys walking around in hard hats and little evidence anything is being built.
This group isn't any better than it was on Sept. 24, when it put together a magical rally in the fourth quarter to beat the visiting New Orleans Saints. LaFleur and Co. have gone five weeks without tasting victory, and there's not an obvious candidate for ending that skid anywhere in the near future.
The Los Angeles Rams will visit Titletown next week with a 3-5 record and fresh off a 43-20 loss at Dallas. Another winnable game on paper for the Packers. Or another humbling moment during a fall full of them.
"Tired of losing," veteran running back Aaron Jones said and, if this is wearing on arguably the happiest guy in the locker room, you know it's bad. "Gets hard, gets repetitive. You've got to stay up. I've got to keep these guys together and we'll come together. We'll find ways to win."
Not like this the Packers won't.
They had 11 penalties for 99 yards against the Vikings. They didn't score a touchdown in the first half for the fifth consecutive game. The Vikings had produced 13 first downs before the Packers had any, and the home fans were ready with a Bronx cheer when the home team finally moved the chains with a little over 4 minutes remaining in the first half.
LaFleur has been handed a flawed roster by general manager Brian Gutekunst. There's little experience at wide receiver and tight end, which makes it difficult to evaluate quarterback Jordan Love in his first season as a starter.
Growing pains are to be expected from Love, but there have been way too many lows and not nearly enough highs since his solid start to the season. He engineered two scoring drives and a total of 10 points in 10 series against Minnesota, and I'd argue there was only one "wow" throw among his 24 completions in 41 attempts.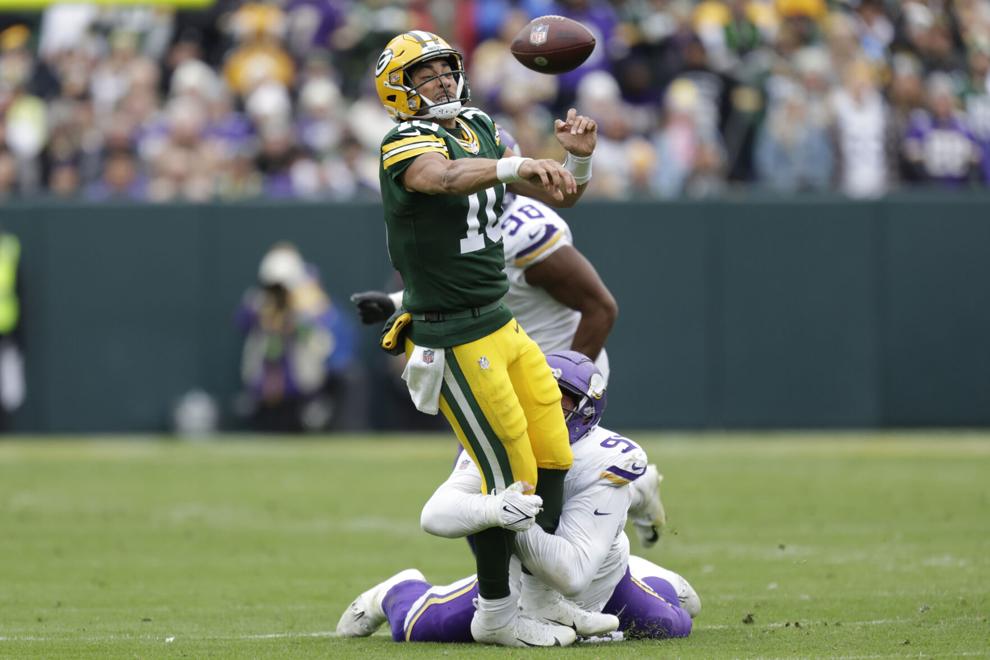 That came midway through the fourth quarter when Love had a Minnesota defender draped all over him and still managed to complete a pass to rookie receiver Dontayvion Wicks on third-and-7 to move the chains. But a promising drive ended in the red zone five plays later after three consecutive incompletions from Love, including a costly drop by Wicks on a slant.
"Obviously not good enough," Love said. "It's been, I think, pretty average to start. We got highs and lows. Myself, it's too bumpy right now. I need to find consistency in my play where I'm able to make every play, go to the right place with the ball on every play and it's got to be more consistent from me, and I think that's where I'm lacking right now."
Meanwhile, LaFleur is lacking solutions. He refuses to use youth as a crutch, an admirable stance, but it's his job to get this team ready to play each week and he's failed in that regard over the past month and change.
The Packers are undisciplined in all three phases. They're downright anemic on offense, LaFleur's area of expertise. His quarterback seems to be trending in the wrong direction.
It's tough to watch, obviously, and there's little hope that this viewing experience is going to improve anytime soon.
Photos: View the Packers' loss at home to the Vikings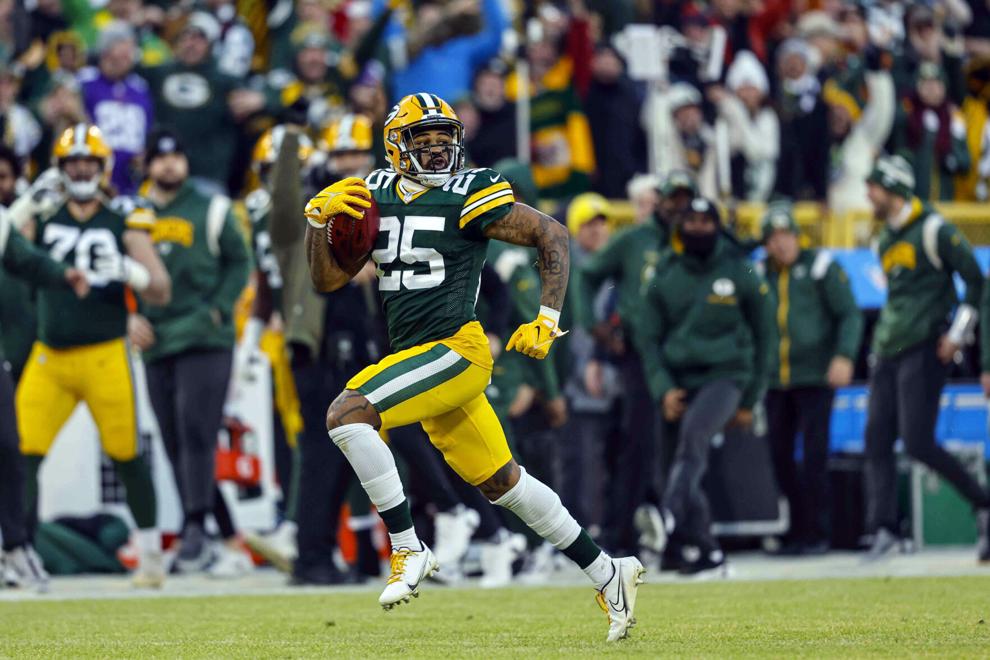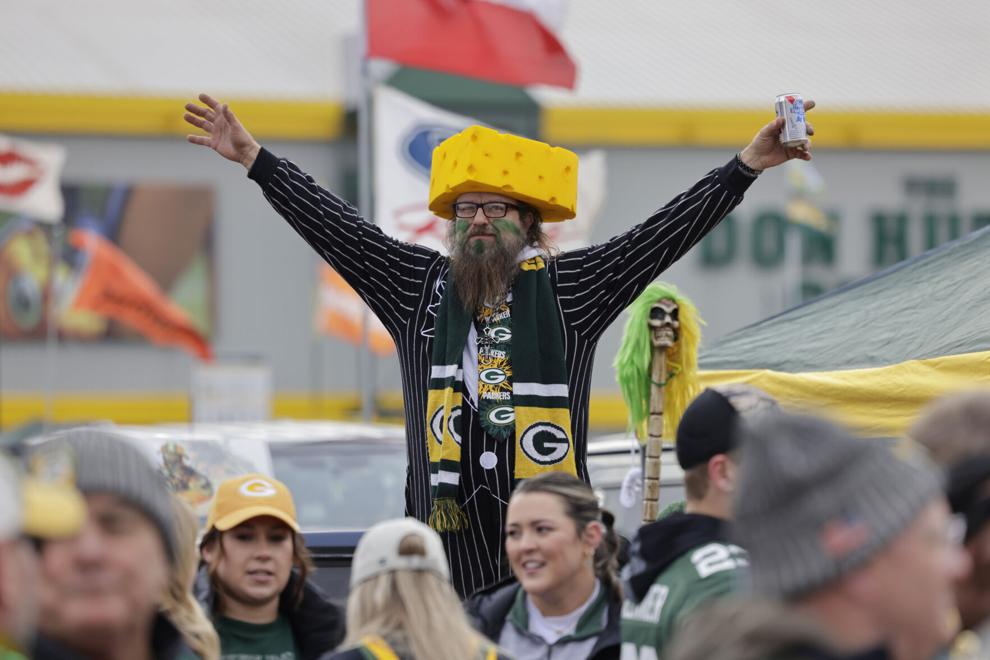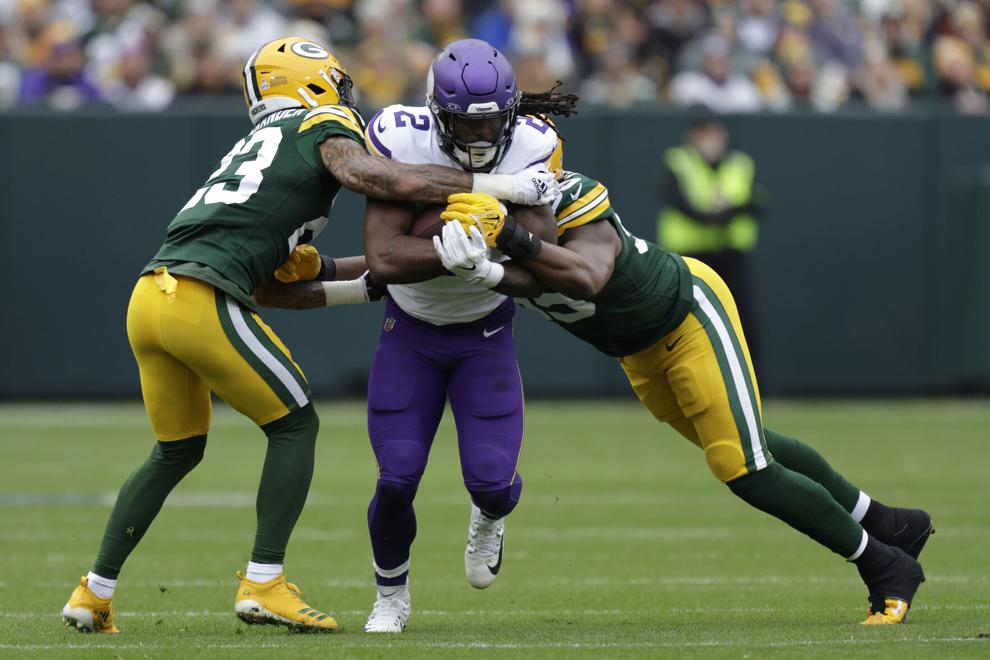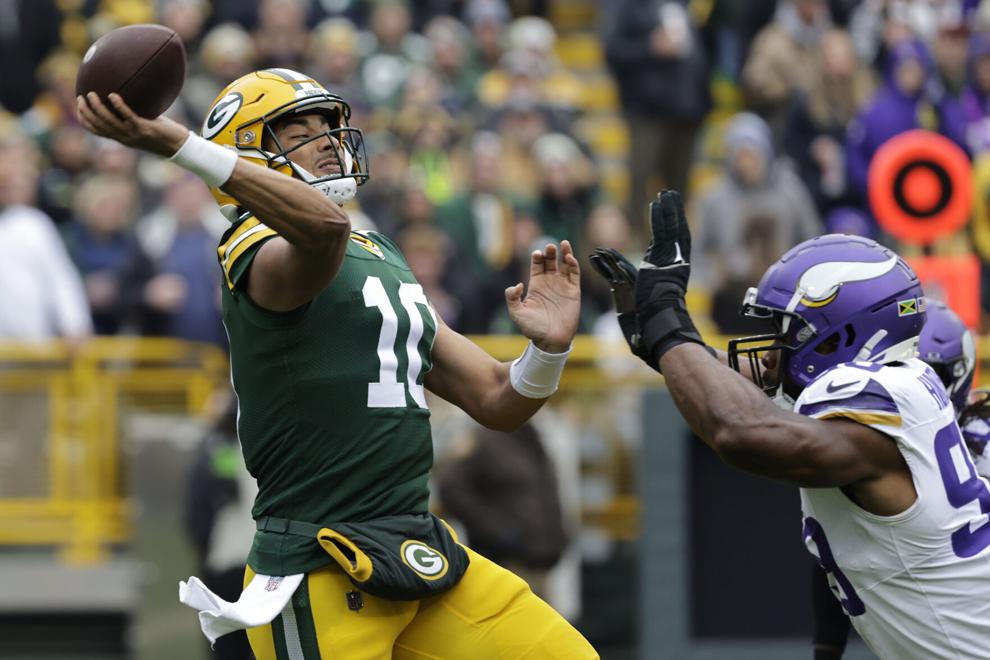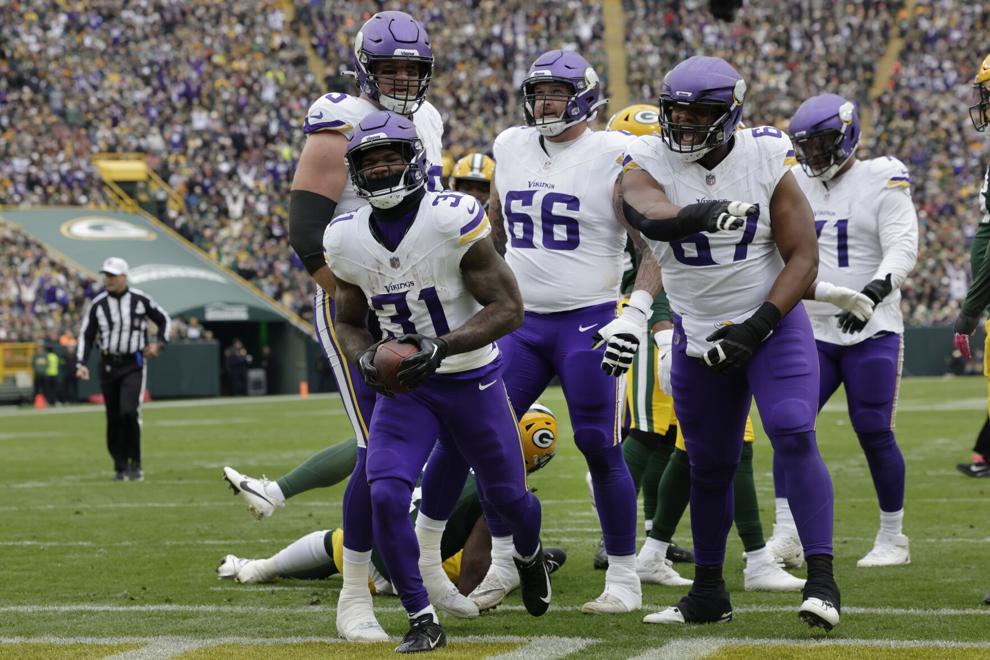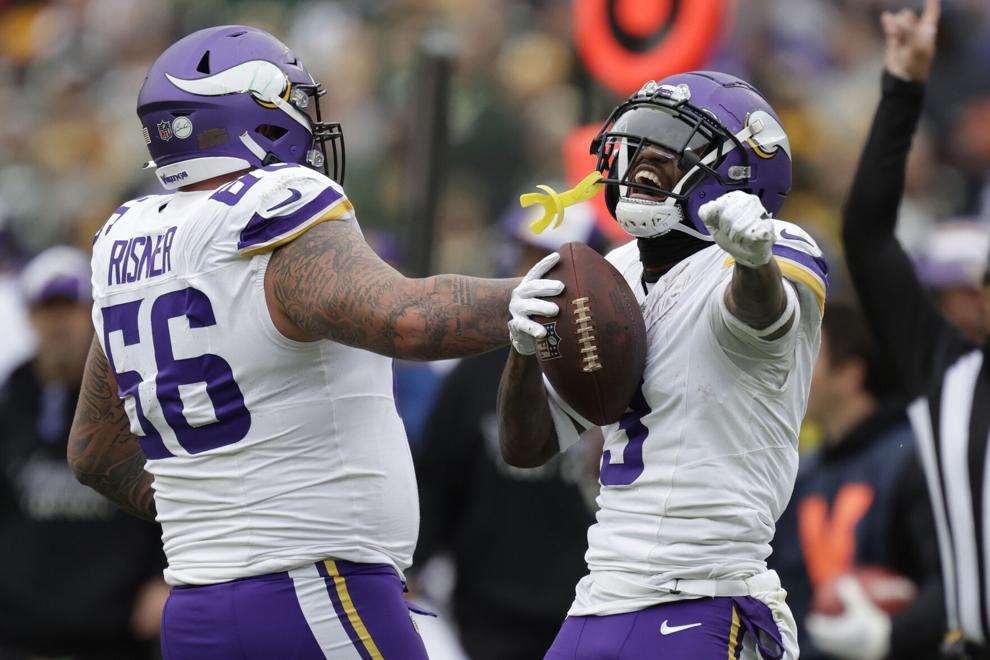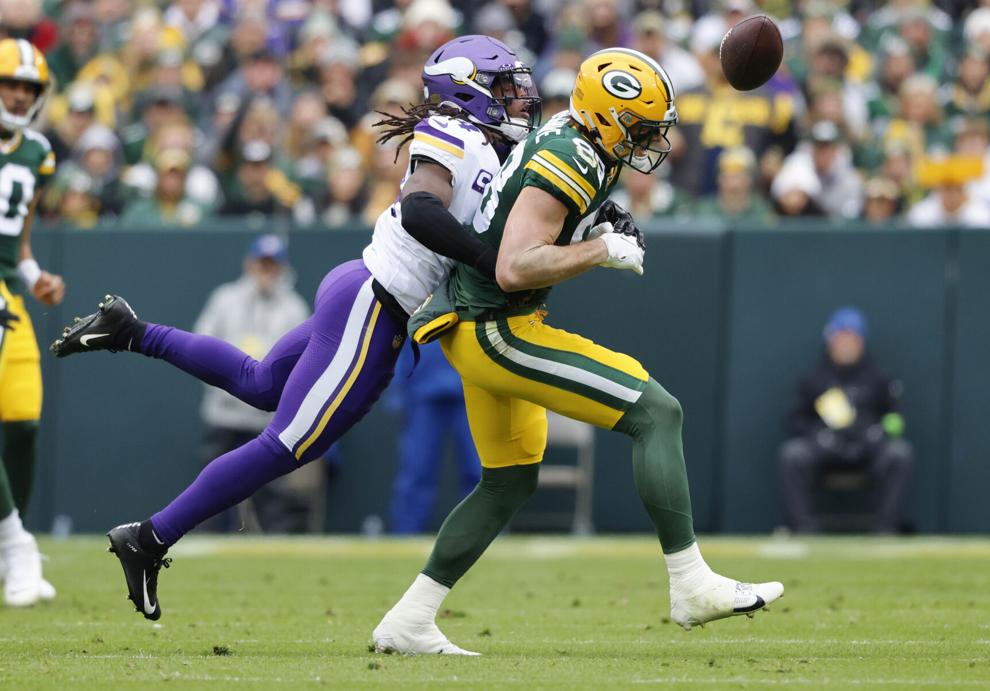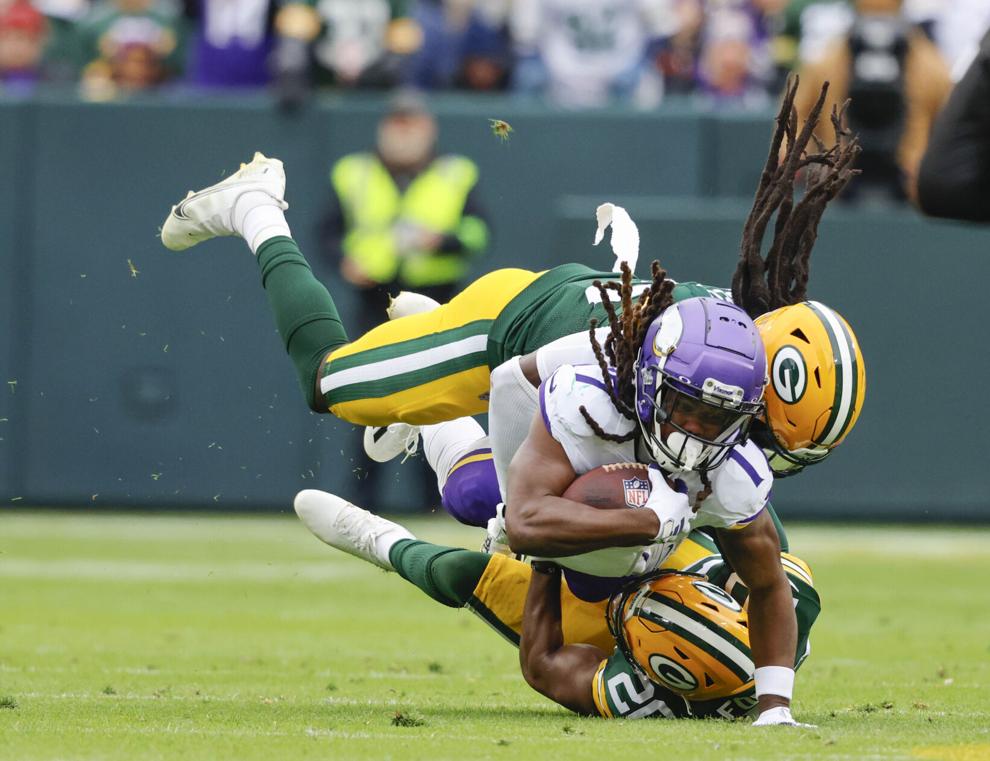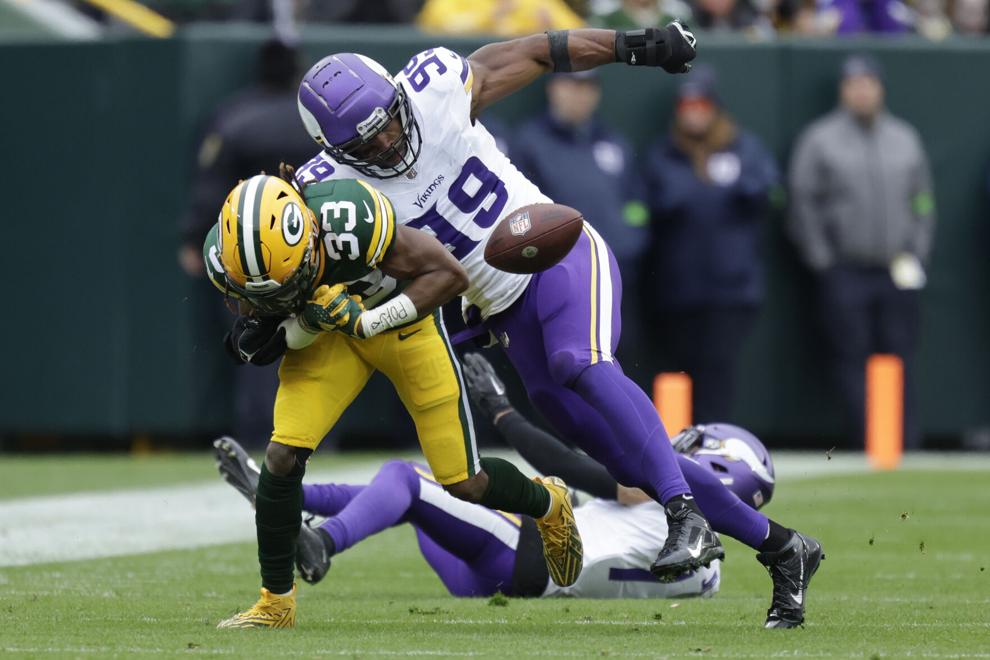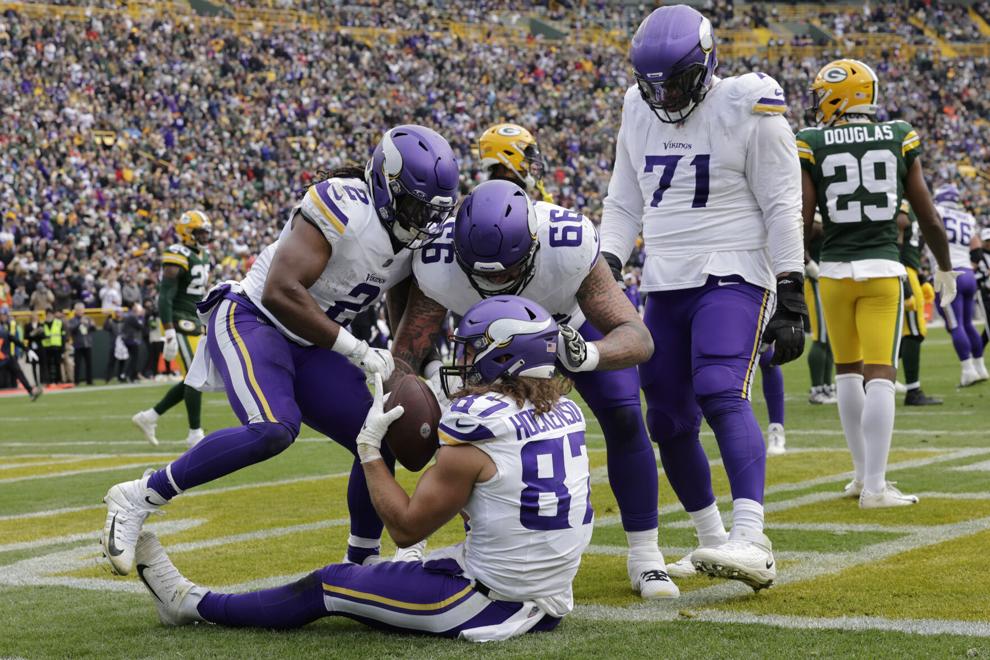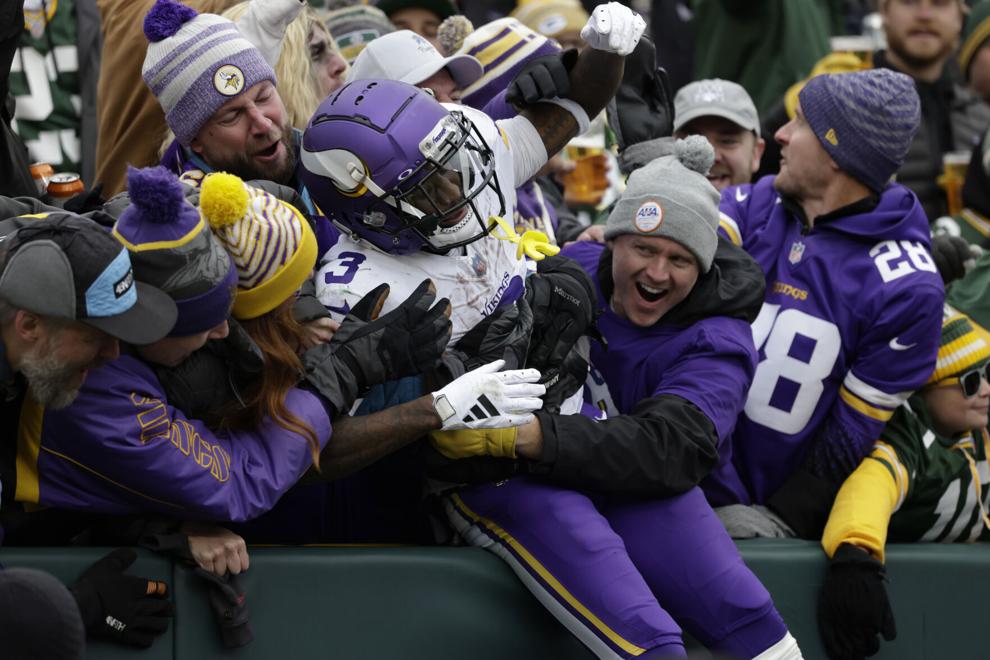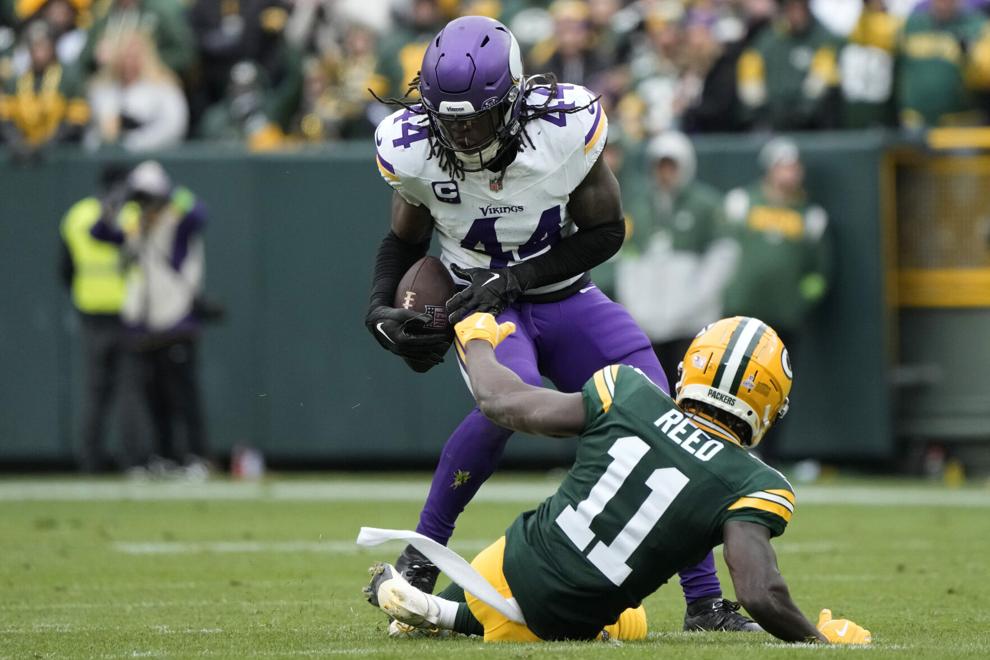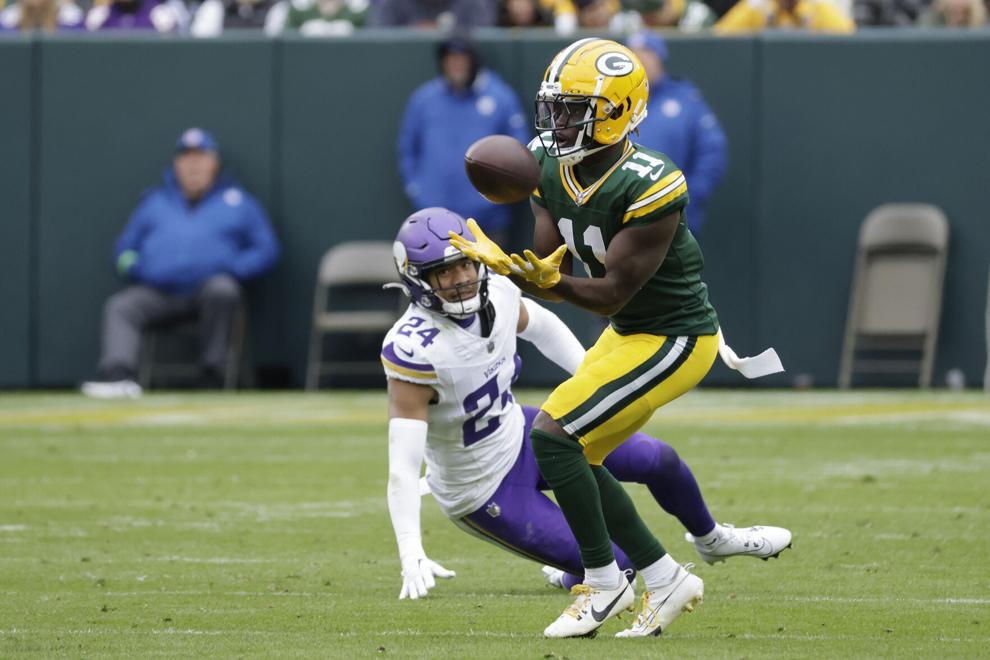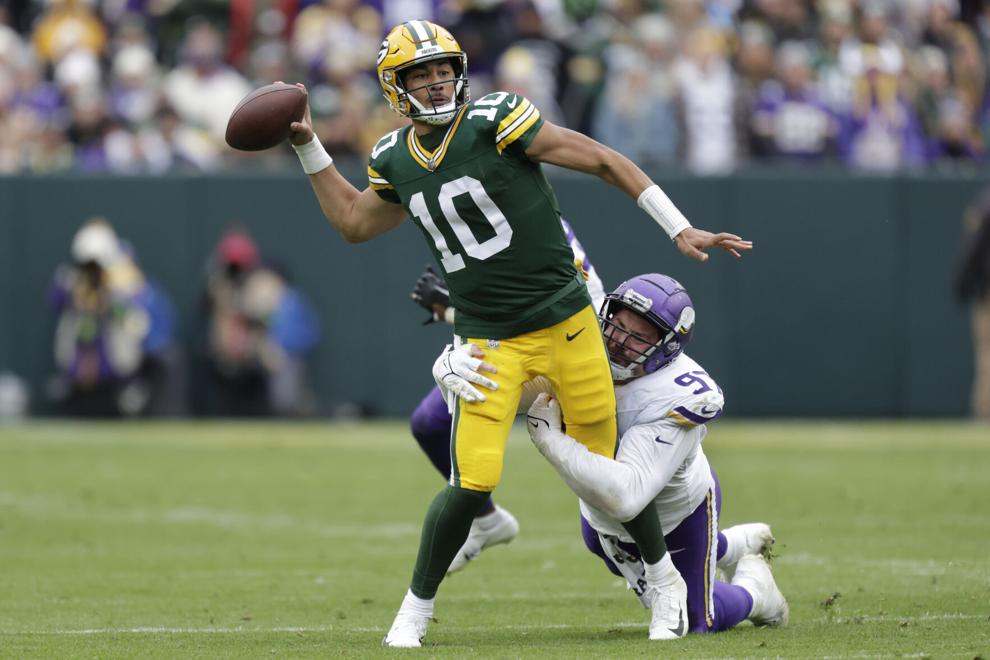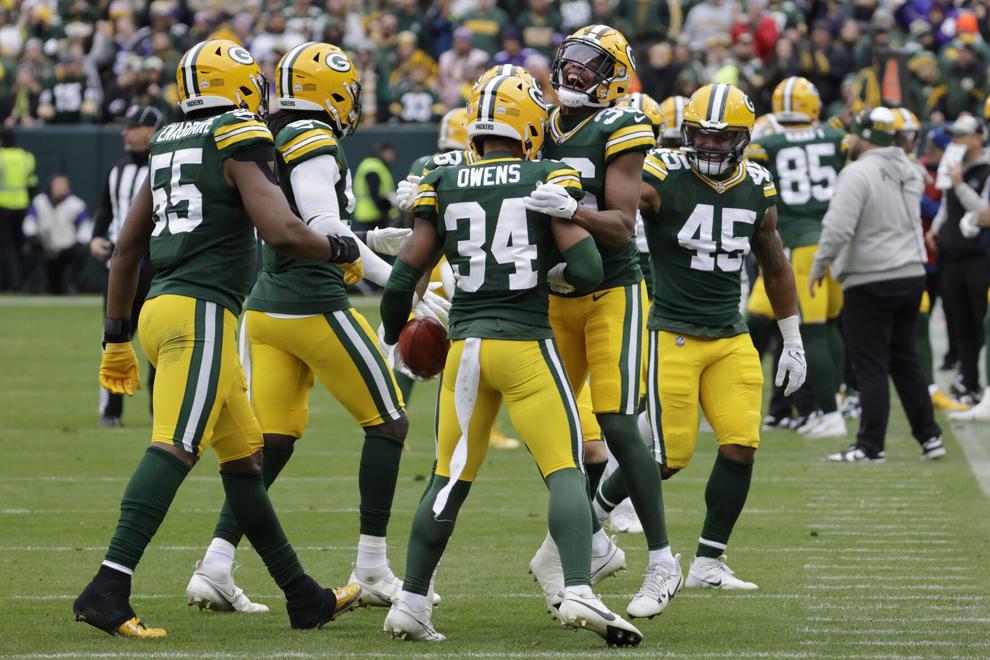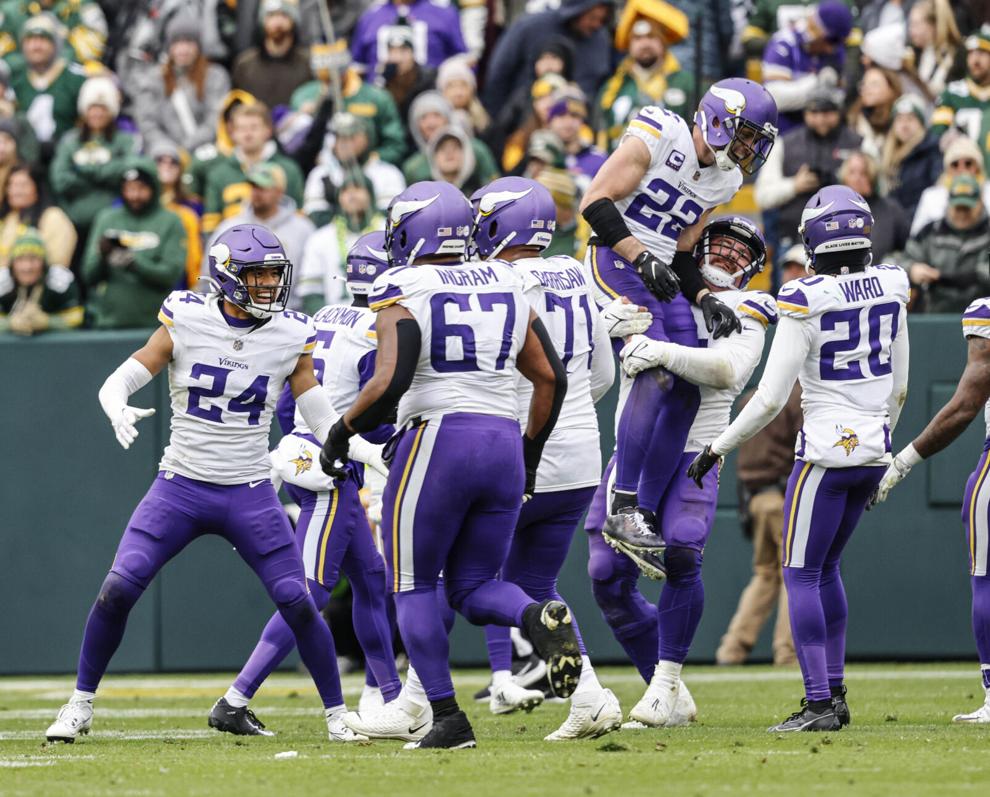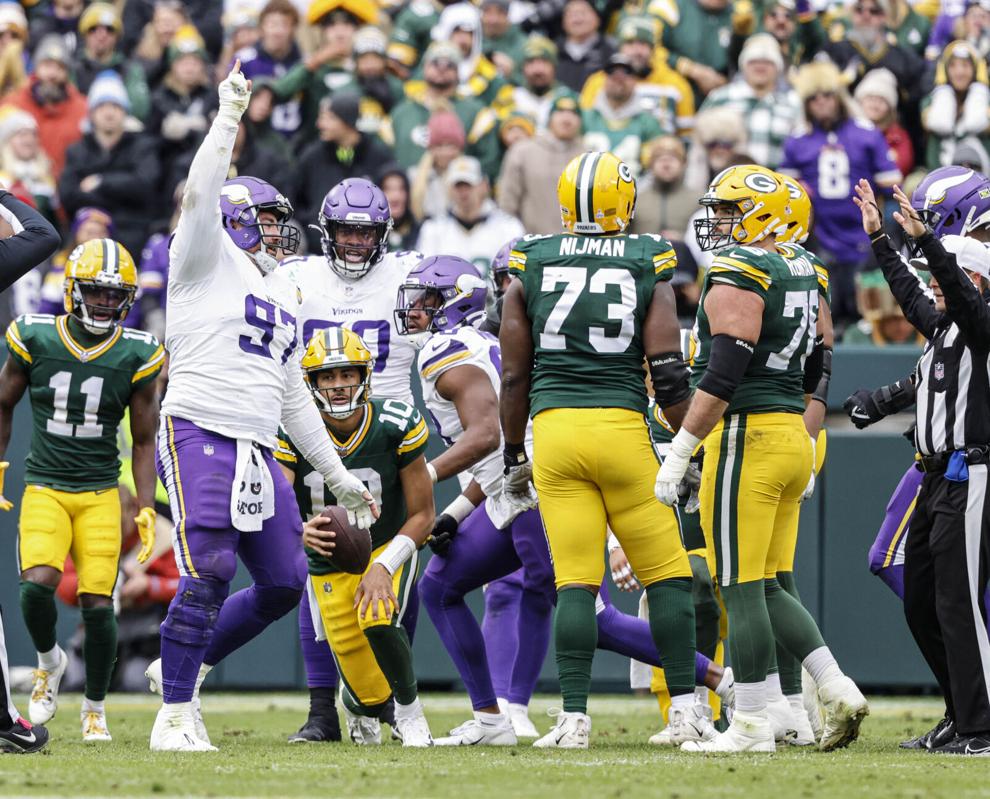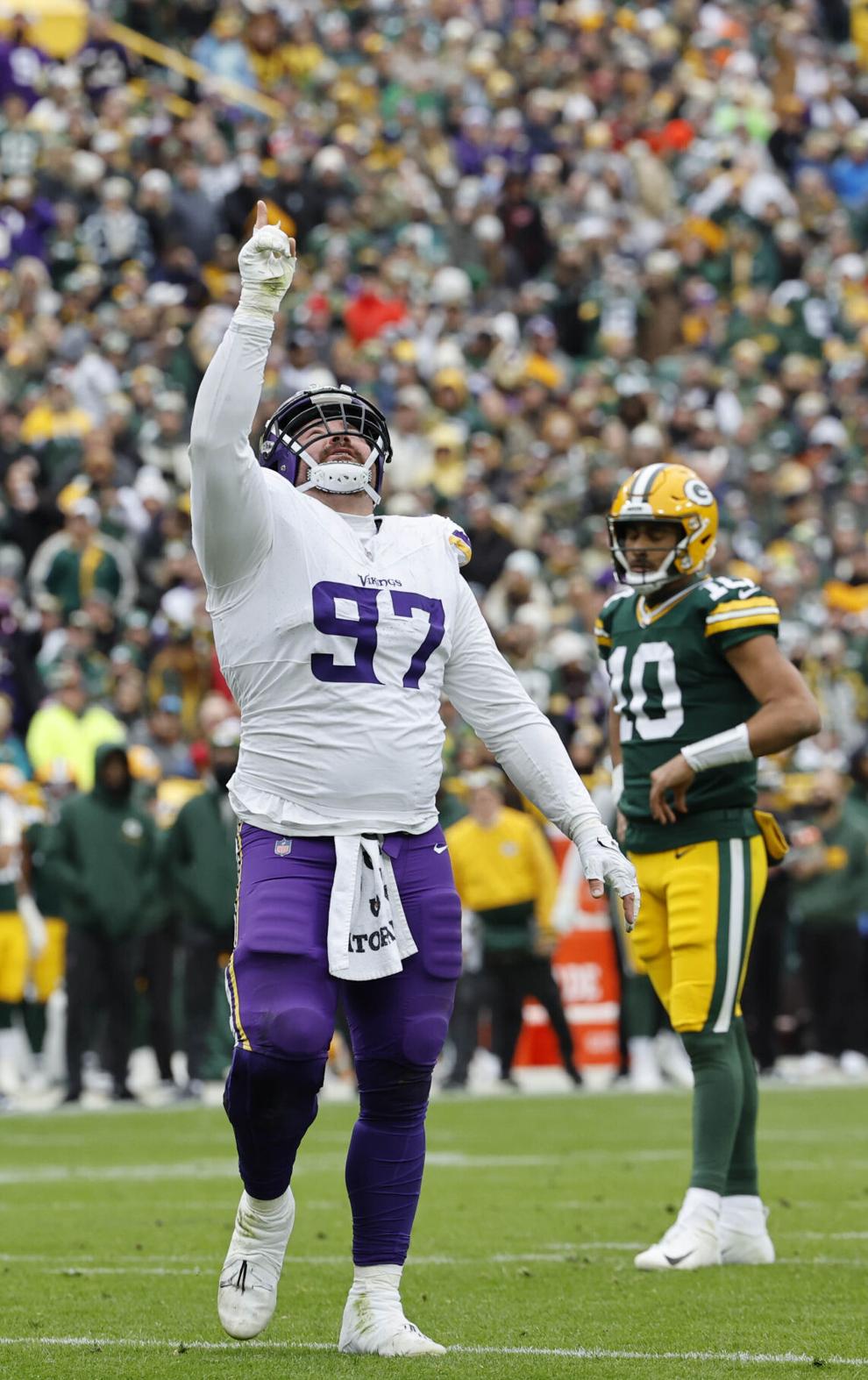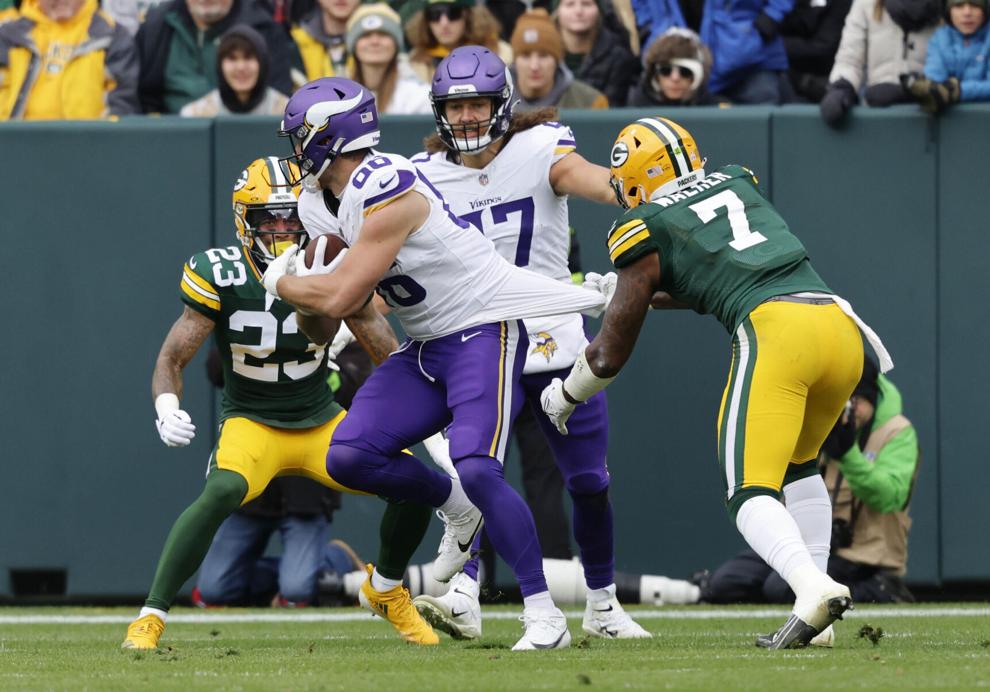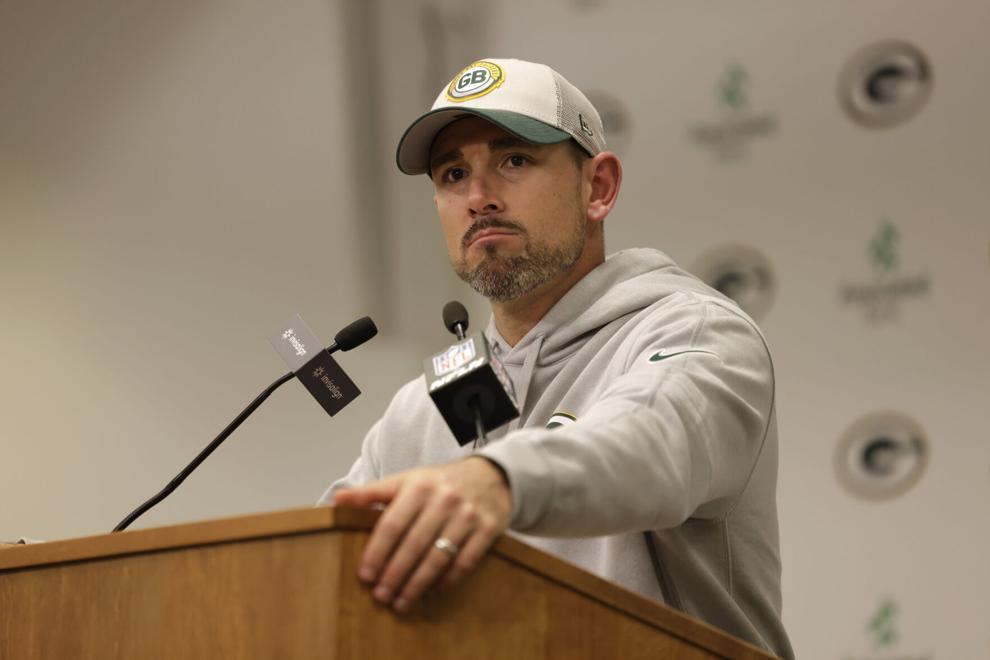 Be the first to know
Get local news delivered to your inbox!