Sports news
NFL Week 7 winners and losers: Bill Belichick strikes back, while Bills, Lions stumble in pivotal matchups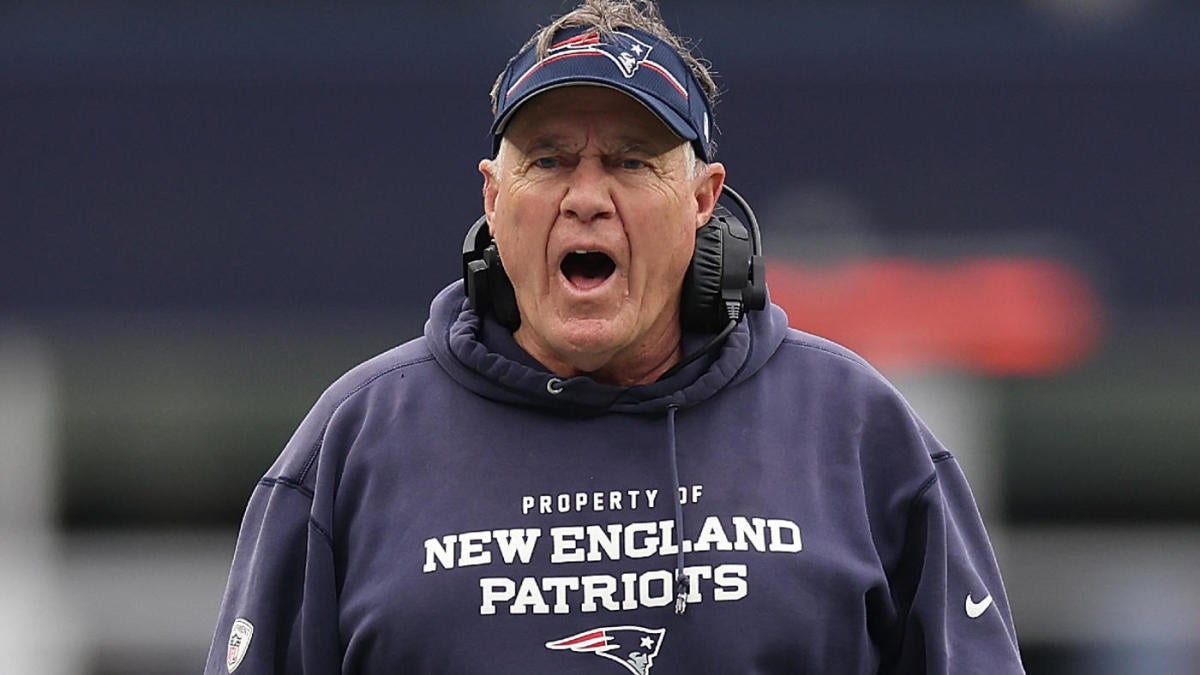 Seven weeks of the 2023 NFL season are just about in the books. And the latest round of action brought with it plenty of drama, from the Patriots stunning the Bills in Foxborough and the Ravens rolling over the Lions to the Browns outlasting the Colts in a high-scoring shootout. Now which players, coaches and teams deserve our highest praise — or harshest critiques — for their Week 7 work?
Here's a roundup of some of this weekend's biggest winners and losers:
Winner: Bill Belichick
Just when you thought his reign might be nearing its end, Bill Belichick's one-win Patriots frustrated and upset Josh Allen and the Bills hours after a report surfaced about him quietly landing a lucrative multiyear contract extension this offseason. Maybe he's not at risk of dismissal after all. Either way, to get a clutch outing from Mac Jones and an opportunistic one from his defense, dropping Buffalo to 4-3 on the year, he's got reason to celebrate, even if New England remains more of a spoiler than contender.
Loser: The Lions hype train
You might've argued before Week 7 that Detroit was the NFL's most balanced contender this side of the 49ers. But all their momentum came to a screeching halt in Baltimore, where Jared Goff's offensive line finally folded and Lamar Jackson cruised his way to a three-touchdown performance in a 38-6 Ravens blowout. Every team in the NFC has now been humbled, with the Eagles, 49ers and Lions dropping their first or second games of the season in consecutive weeks.
Plenty of folks wrote off the Bears after Justin Fields exited Week 6 with an injury, leaving an already-shaky offense in murky water. They didn't account for Tyson Bagent, the undrafted rookie out of Division II Shepherd, bringing veteran-level swagger to make light work of the Raiders. Making his first career start against a Las Vegas "D" that stifled the Packers a week earlier, Bagent controlled the ball and also moved it with his legs, contributing to Chicago's more than 170 rushing yards.
Loser: The NFC South
The Falcons edged the Buccaneers in their afternoon slugfest, but did anyone really win? Desmond Ridder fumbled not once but three times inside the red zone, Baker Mayfield begged Atlanta to make late-game picks until they finally did, and the rivals are now a combined 7-6 after seven weeks, totally unwilling — more like unable — to transcend ugly game-flow. This after Derek Carr and the Saints did too little, too late in a loss to the Jaguars on Thursday. The 0-6 Panthers probably fared the best of all the South teams, considering they didn't have a chance to lose while on their bye.
Winner: Browns
It's tough to crown them after watching their $230 million QB stay sidelined with another injury that, by all indications, shouldn't have kept him sidelined. Their defense also allowed Gardner Minshew and the Colts to make this a barn-burner. But wins are wins, and Jim Schwartz's unit once again came through when it mattered to seal a 39-38 decision. That means, even with Deshaun Watson in and out of the lineup, this team is 4-2 in a tough AFC North — about as good as they might've hoped for.
Loser: Bills
We already credited Bill Belichick above, but Buffalo deserves just as much flak for failing to coast past what had been an atrocious Patriots offense. Josh Allen's early pick set them back, but Sean McDermott's defense was even more culpable late, perhaps underscoring their need for secondary reinforcements. Instead of keeping pace with the Dolphins by advancing to 5-2, this roller-coaster contender is now 4-3, previously squandering very winnable contests against the Jets and Jaguars.
Winner: The Mahomes-Kelce combo
Welcome back, boys! We know Brandon Staley's defense can't be counted on for, you know, much defense. But the Chiefs' superstars were in full stride against their rival Chargers on Sunday. Patrick Mahomes had well over 300 yards through the air by halftime, finishing with four scores while feeding Travis Kelce in front of you know who. The latter started 2023 on a bit of a slower note while battling injuries, but he made 12 catches for 179 yards and a TD look casual while skating past Los Angeles.
The Rams kicker entered Week 7 tied for second in field goals made (16), but he left with multiple misses for the third time this season, dropping his season conversion percentage to 74, one of the worst in the NFL. His last miss in particular was a critical one, sailing wide left with L.A. up 17-10; the Rams would go on to lose 24-17 to an ugly but gritty Steelers squad.
Winner: Sean Payton
It took all kinds of scratching and clawing for the Broncos to survive the Packers at home and secure their second win of the year, but it happened. Which is not nothing, considering the turmoil Denver's been through. It won't help teams hoping to purge talent from their roster ahead of the deadline, since technically they're now within one game (!) of the Chargers in the AFC West. But it's a win for Payton, who badly needed any kind of positive momentum in Mile High City.