Sports news
NFL Fantasy 2023 Start 'Em, Sit 'Em: Quarterbacks for Week 10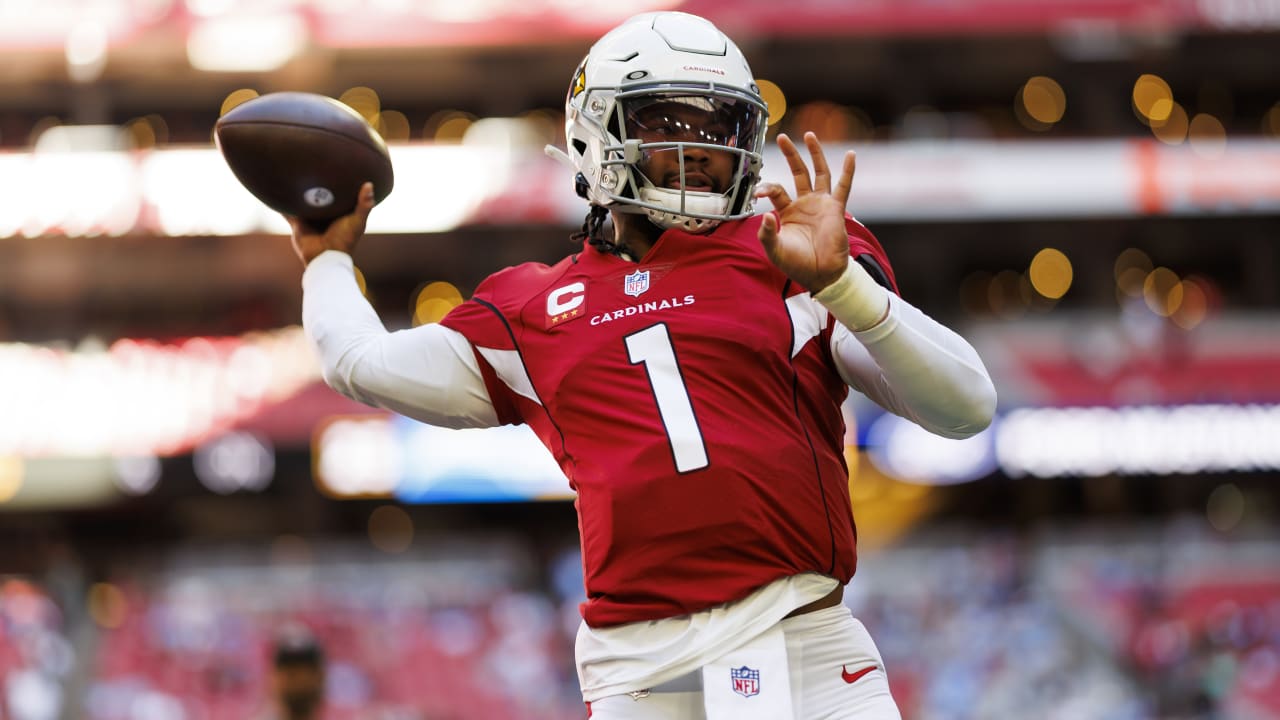 You have lineup questions, we have lineup answers — at least we hope so. Start 'Em, Sit 'Em is here to help fantasy managers make difficult roster decisions. And you know what is a good move? Starting Christian McCaffrey. But that's too obvious, so you won't see such simple analysis here. Instead, we're exploring more debatable situations. And if you can't find a player you are looking for, please check out the latest NFL Fantasy lineup rankings.
Start 'Em
VS.


Prescott went off last week, throwing for 373 yards and three touchdowns and adding 14 yards with his legs. He finished with 28.4 fantasy points, his second straight game with 28 fantasy points and third straight with more than 24. He has seven passing touchdowns in his last two games after having six in his first six games. The explosive pass is back in the Cowboys' offense and it has led to a ton of success for Prescott. In Week 10, he goes up against the Giants, who held him to 6.3 fantasy points in Week 1, largely because the Cowboys' defense scored all the touchdowns. Keep riding the hot hand right now.
AT


Goff is an indoor cat, which means you can start him at home in his comfy confines and then stay away from him on the road. However, this is too good of a matchup to sit Goff at SoFi. The Chargers have allowed the most yards, ninth-most touchdowns and most fantasy PPG to QBs this season. They also have an offense capable of putting up points and requiring Goff and Co. to do the same. Goff showed us he can take advantage of a friendly matchup on the road when he put up more than 22 fantasy points against the Bucs in Week 6. He remains in play this week against the Chargers.
AT


Stroud was a start last week and came through in a huge way with the most single-game passing yards by a rookie in NFL history. He threw for 470 yards and five touchdowns — no other rookie in history has thrown for 400-plus and four TDs in a game. He finished with 41.8 fantasy points. It was the first time a QB topped 40 points all year (Josh Allen is the only other QB to top 35). Stroud is obviously not going to do all that again, but he has topped 20 fantasy points in four of his last seven games. He brings a floor around 14 fantasy points, as well. The Bengals' defense can be tricky at times, and there will be volatility with the Texans' young passing attack, but the upside makes it worth sticking with them. Especially since they will have to keep up with Joe Burrow this week.
AT


Purdy bounced back in his last game after a couple of down fantasy weeks. On the season, he is averaging a very respectable 17.25 fantasy PPG. He has topped 18 fantasy points in four of his last six games. Now he gets the Jaguars, who are in the top nine in passing yards allowed both on the year and since Week 5 (using this since every team has at least four games in this sample). They have allowed the 10th-most fantasy PPG to QBs in 2023. The Jaguars also have an offense that can move the ball and put up points, which could push the 49ers to do the same. With San Francisco getting healthy again, Purdy remains a solid QB1 for fantasy football.
VS.


This is certainly risky, as Smith is coming off a performance with fewer than three fantasy points and has topped 16 only once this season. But given the matchup, there is potential for the best game of his season in Week 10. The Commanders have allowed the third-most passing yards on the year and the most since Week 5. They have also allowed the most passing TDs in that span and the third-most fantasy PPG to QBs this season. The Seahawks still have a ton of talented pass-catchers who can help Smith take advantage of this matchup. If he disappoints here, it will be hard to trust him at any point this season.
VS.


AT


Mayfield has thrown multiple touchdowns and scored at least 19 fantasy points in two straight games. He has four games over 18 fantasy points this season and just two under 16. As far as streamers go, that's a pretty safe floor with just enough upside. He is in play against the Titans, who rank middle of the pack against the pass this season. On the other side of this game, Levis is an upside shot. In his two starts, Levis has proven to have a low fantasy floor but a high ceiling. This could be an upside week for the rookie, as the Bucs have allowed the fifth-most passing yards this season and second-most since Week 5. Many managers will need a QB this week and Levis is a boom-or-bust, home run-type swing.
Sit 'Em
VS.


I am very excited to have Murray back this week barring any setbacks. But that does not mean we have to immediately throw him back into our starting lineups. Murray will be playing his first game since Week 14 of last year. Both last season and in his career, 30 percent of his fantasy points have come from rushing production. I don't think his typical rushing production will be there in his first game back. Murray is more of an option in two-QB formats but in most one-QB leagues, you got this far without him. Take a wait-and-see approach before plugging him back in as your starter.
AT


Howell came through for those who started him last week. He has become a QB you can start most weeks. But this is not most weeks. The Seahawks have been very tough to throw against. Since Week 5 they have allowed the fourth-fewest passing yards. They have allowed just 6.1 yards per attempt in that span, behind only the Jets and Ravens. Not only are they tough through the air, but they also generate pressure and sacks at an above league-average rate and that's been a major problem for Howell this season. While he is a startable option in most matchups, it's very likely you have another option on your roster as well. You can go with the other option this week.
AT


Watson returned last week and took advantage of a good matchup. He gets the exact opposite this week on the road in Baltimore. The Ravens have allowed the fewest fantasy PPG to QBs. They have allowed just six passing touchdowns this season, compared to nine interceptions. Baltimore has also allowed a 69.5 passer rating, 5.4 yards per attempt and -123.6 pass EPA, all the lowest in the NFL. And if you're still not sold, they have generated sacks at the third-highest rate this season. Last I checked, AFC North divisional games don't have a history of being high scoring. Get away this week.
AT


Love has not reached 16 fantasy points since Week 4. That's also the last time he threw for 230 yards in a game. Love's worst game of the year came on the road against the Raiders, when Maxx Crosby and Co. wreaked havoc in the Green Bay backfield. Now he has to play in an even tougher environment and deal with T.J. Watt. The Steelers pick up sacks at the seventh-highest rate and generate pressure at the eighth-highest rate in the league. The floor is entirely too low and we have not seen enough upside to take this risk. Stream elsewhere this week.