Entertainment
Matthew Perry's death puts spotlight on hot tub dangers, drowning risk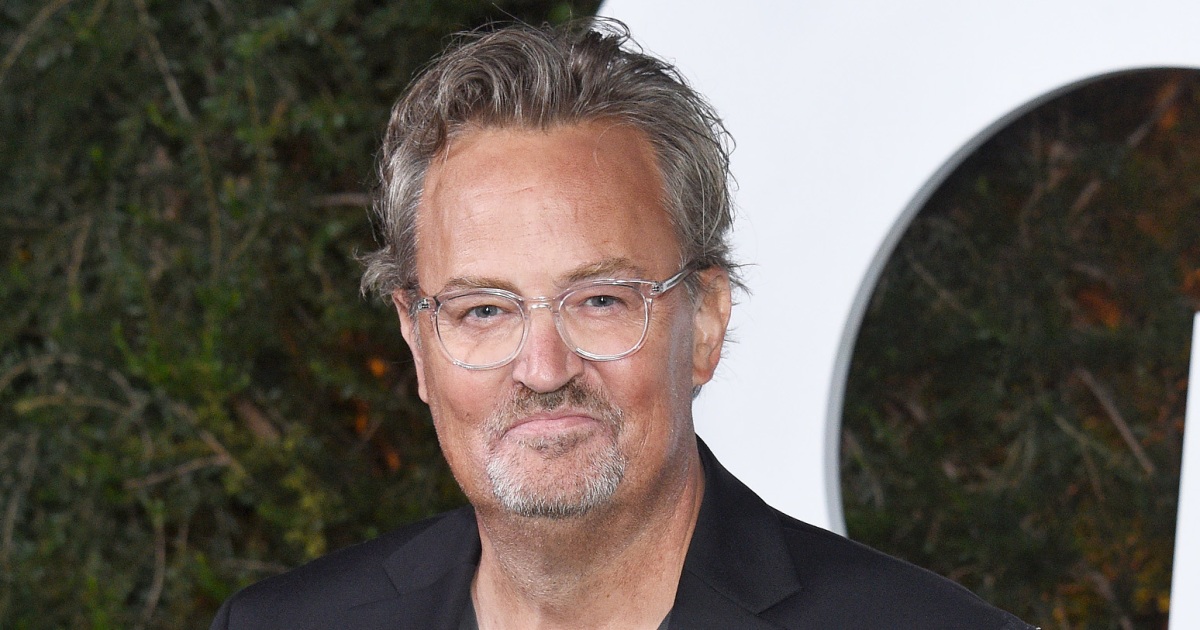 Matthew Perry's apparent drowning in a hot tub at his house in Los Angeles is putting the spotlight on the safety of home spas and whirlpools.
The "Friends" actor's cause of death at 54 is still unknown pending a toxicology report and further investigation, authorities said. It could be several weeks before an official conclusion is announced.
No information has been released about how long Perry was in the hot tub on the day he died or whether that contributed in any way to his death on Oct. 28.
He played pickleball that morning, his coach said. Perry's assistant later found him unresponsive in his hot tub, a source familiar with the matter told NBC News.
Just a few days before his passing, the actor posted a photo of himself in a spa, writing in the caption, "Oh, so warm water swirling around makes you feel good?"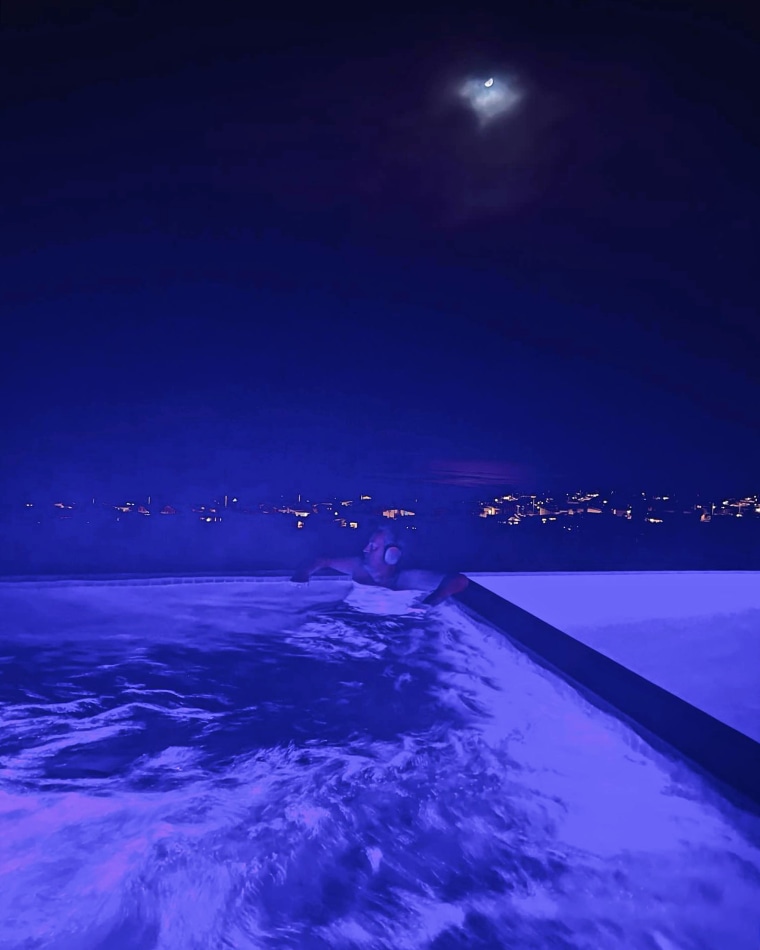 Hot tub safety in general — and how sitting in hot water for long periods of time can affect the body — has long been the focus of scrutiny.
The U.S. Consumer Product Safety Commission began warning almost 45 years ago that using hot tubs at water temperatures above normal body temperature can cause drowsiness, which may lead to unconsciousness and drowning. The risk is "significantly heightened" if people drink alcohol while or before soaking in hot water. Alcohol impacts balance, coordination and reaction time.
Certain medications can also increase the risk of drowning in general, especially medications commonly prescribed for depression, anxiety and bipolar disorder because the side effects can be similar to the effects of alcohol, the Centers for Disease Control and Prevention noted.
Hot tub water temperatures should never exceed 104 degrees Fahrenheit, the CPSC noted, adding that soaking in water above that threshold can raise human body temperature to the point of heat stroke.
Another concern is a phenomenon known as "hot tub syncope," or fainting after soaking in hot water for a long time. While a person is immersed, blood vessels dilate to try to cool the body and the heart rate falls, a study of the condition noted. When the person suddenly gets out of the hot tub, they can feel lightheaded and faint, potentially leading to drowning.
To avoid problems, the authors recommend soaking for less than 15 minutes and sitting on the edge of the hot tub for several minutes before walking away instead of standing up abruptly.
Are hot tubs bad for your heart?
People with heart disease should also take precautions because the hot water can be taxing on the heart, the Cleveland Clinic cautions.
"A sudden rise in body temperature creates significant stress on your cardiovascular system," Dr. Curtis Rimmerman, a cardiologist, warned on the clinic's website.
"My best advice is to make sure the water temperature is not too high, to stay hydrated, and if you choose to use a hot tub or sauna ― especially if you are a heart patient ― engage in the activity for only brief periods of time" — no more than five to 10 minutes.
Pregnant women should avoid using a hot tub early in pregnancy, especially for long periods of time, the American College of Obstetricians and Gynecologists cautions. The rise in an expectant mother's core temperature can be harmful for the fetus and has been associated with birth defects in some studies, it adds.
Children under 5 should not use hot tubs, the CDC advises.
Most everyone should take precautions around hot tubs, research suggests.
One study found more than 81,000 people were treated for hot tub–related injuries in U.S. emergency departments in the 17-year period ending in 2007. Almost three-quarters of the accidents happened at home.
Slips and falls were the most common injuries, but the authors also estimated there were more than 2,000 cases of near-drowning — two-thirds involving children 5 years old or younger.
Another study found an average of 335 Americans drown in a bathtub, hot tub or spa per year.
Then, there are concerns about bacteria. Hot tubs have been associated with outbreaks of Legionnaires' disease, a serious type of lung infection, the CDC notes.
Hot tub safety tips
The Pool & Hot Tub Alliance, an industry trade group representing swimming pool, spa and hot tub manufacturers, said it was "deeply saddened to hear about the sudden passing of Matthew Perry."
"While we certainly can't speculate on the cause of Mr. Perry's death, we can provide guidance on the safe and proper use of hot tubs," Amy Willer, a spokesperson for the group, noted in a statement to TODAY.com.
The Pool & Hot Tub Alliance recommends the following safety guidelines:
No one, regardless of age, should use a hot tub alone.
Don't soak for more than 15 minutes in one sitting in 104 F water. Soaking too long can make some people nauseated, dizzy or lightheaded. Water temperatures above 104 F can elevate both body temperature as well as the temperature of internal organs beyond safe limits.
Pregnant women, infants and children are especially sensitive to high water temperatures, as are many people with certain medical conditions such as diabetes, heart conditions and those taking certain prescription medicines. Consult with a medical professional if you fall into any of those sensitive categories before using a hot tub or spa.
Never use a spa or hot tub while under the influence of alcohol or drugs, particularly drugs that may cause sleepiness, or raise or lower blood pressure.
Jacuzzi, the maker of hot tubs, cautions that people with a heart condition, high blood pressure or other serious medical condition should not enter a spa without a doctor's approval. Pregnant women should consult their physician on whether it is advisable to use a hot tub, the company adds.
A. Pawlowski is a TODAY health reporter focusing on health news and features. Previously, she was a writer, producer and editor at CNN.