Technology news
M3 Pro Chip Barely Faster Than M2 Pro in Unverified Benchmark Result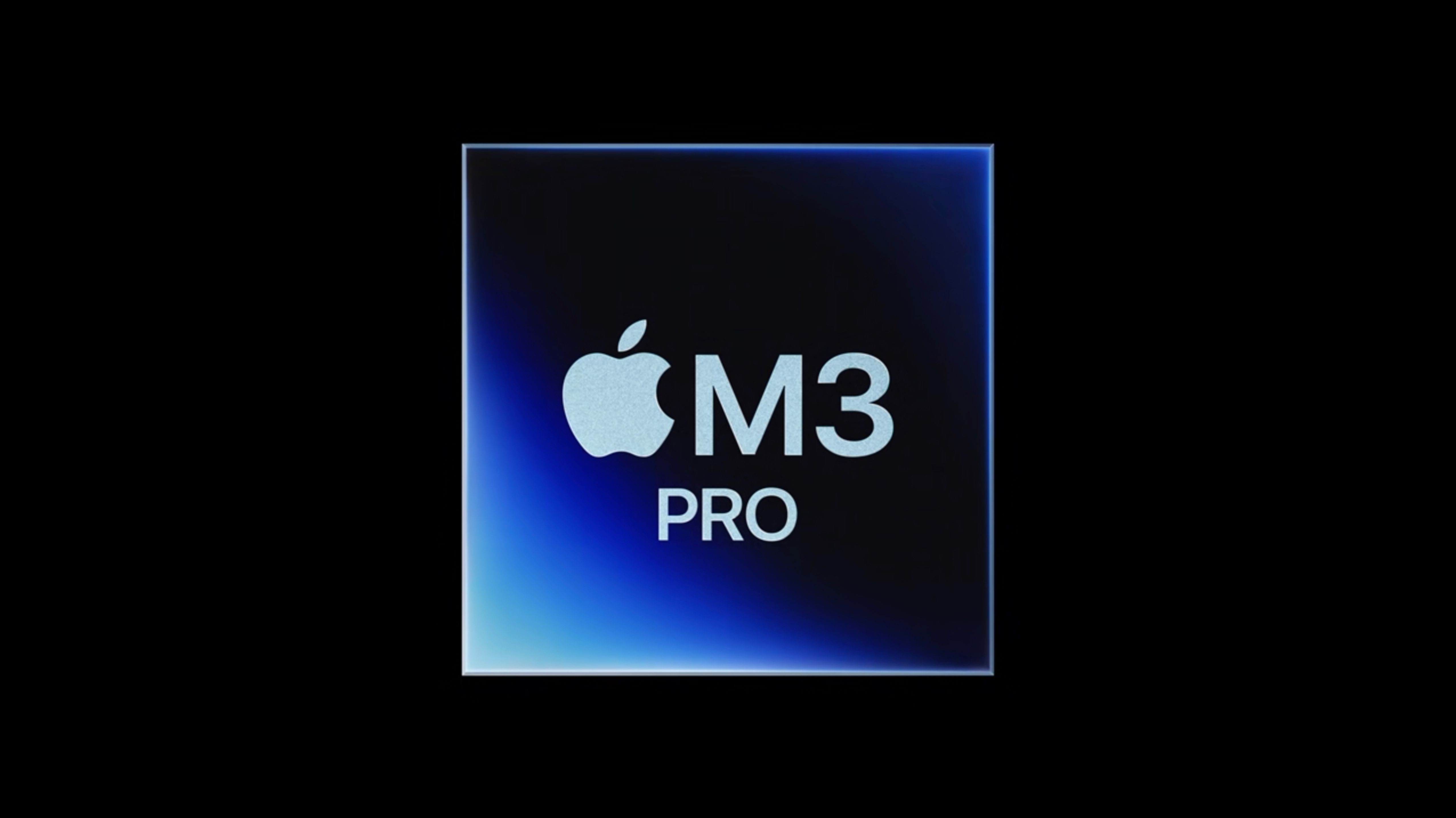 Apple's new M3 Pro chip with a 12-core CPU offers only marginally faster CPU performance compared to the M2 Pro chip with a 12-core CPU, according to a Geekbench 6 result spotted today by Vadim Yuryev, co-host of the YouTube channel Max Tech. This is only a single benchmark result, so further results are needed to ensure accuracy.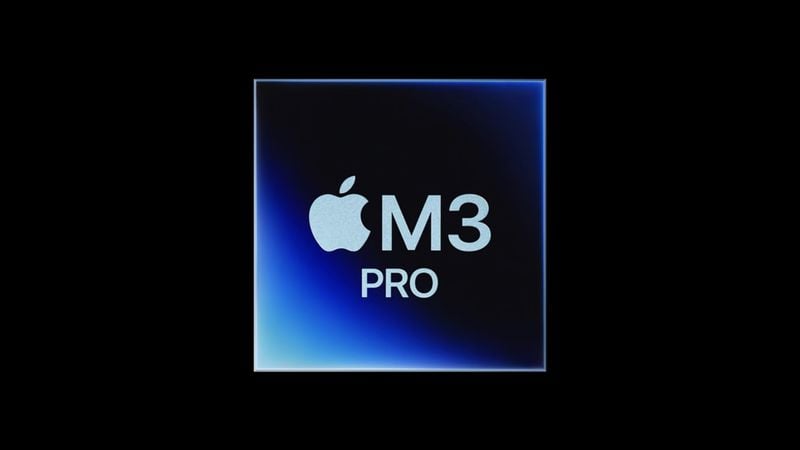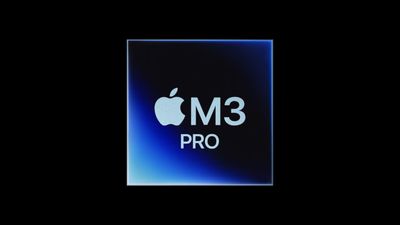 Apple announced new 14-inch and 16-inch MacBook Pro models with M3, M3 Pro, and M3 Max chips on Monday. This benchmark result appears to be for the 14-inch model, based on the "Mac15,6" model identifier listed.
The result shows the M3 Pro has a single-core score of 3,035 and a multi-core score of 15,173. If these scores are accurate, the M3 Pro is up to 14% faster than the M2 Pro in terms of single-core performance, but only up to 6% faster in terms of multi-core performance for the most demanding tasks and workflows.
Both the M2 Pro and M3 Pro are equipped with up to a 12-core CPU, but the M3 Pro has only six high-performance cores and six efficiency cores, while the M2 Pro has eight high-performance cores and four efficiency cores. So while the M3 Pro is manufactured with TSMC's 3nm process, compared to 5nm for the M2 Pro, the chip's resulting performance gains are diminished due to it having two fewer performance cores. The M3 Pro also has 25% less memory bandwidth and one fewer GPU core compared to the M2 Pro.
By limiting the M3 Pro's number of high-performance cores, Apple has created more differentiation between the M3 Pro and the M3 Max, which has up to 12 high-performance cores. However, as a result, the M3 Pro is only marginally faster than the M2 Pro.
Geekbench 6 results from earlier this week showed that the M3 Max is up to 45% faster than the M2 Max, while the standard M3 chip is up to 20% faster than the standard M2 chip, so the M3 Pro is by far the least improved chip of the series. Of course, the M3 Pro is still a significant upgrade for those coming from an Intel-based Mac. M3 Pro is also up to 20% faster than the M1 Pro chip, which is a decent improvement.
As always, benchmarks provide a useful reference point, but real-world performance can vary.
The new MacBook Pro models are available to order now, and M3 and M3 Pro configurations will begin arriving to customers and launch in stores on Tuesday, November 7. M3 Max configurations will launch later in November.
Popular Stories
Apple made the first beta of iOS 17.2 available to developers and public beta testers last week, and the software update includes many new features and changes for iPhones. Below, we have highlighted 10 of these new features and changes. iOS 17.2 is expected to be released to the public in December. Once available, the update can be installed in the Settings app under General → Software…
Thursday November 2, 2023 1:22 pm PDT by Joe Rossignol
Apple appears to be internally testing an iOS 17.1.1 update for the iPhone, based on evidence of the software in our website's analytics logs this week. iOS 17.1.1 will almost certainly be focused on bug fixes, but it's unclear exactly which issues the update will address. The update could include the same fix for Wi-Fi connectivity issues that Apple rolled out in the first iOS 17.2 beta,…
Saturday November 4, 2023 9:05 pm PDT by Joe Rossignol
Apple's new M3 Pro chip with a 12-core CPU offers only marginally faster CPU performance compared to the M2 Pro chip with a 12-core CPU, according to a Geekbench 6 result spotted today by Vadim Yuryev, co-host of the YouTube channel Max Tech. This is only a single benchmark result, so further results are needed to ensure accuracy. Apple announced new 14-inch and 16-inch MacBook Pro models…
Apple recently claimed that Safari is three different browsers in effort to avoid regulation in the European Union (via The Register). The claim came as part of a response to the European Union in August, just before the European Commission designated many of Apple's iOS, App Store, and Safari as gatekeeper platforms. This classification means that Apple now has to ensure that these…
Apple plans to update its entire iPad lineup throughout 2024, according to Bloomberg's Mark Gurman. This means new models of the iPad Pro, iPad Air, iPad mini, and entry-level iPad can be expected to launch next year. Gurman touched on the lack of new iPads and AirPods heading into the holiday shopping season in the latest edition of his Power On newsletter:Apple could have tried to rush out …
Saturday November 4, 2023 1:36 pm PDT by Joe Rossignol
Apple is preparing a fix for an issue causing some Apple Watches to experience excessive battery drain after being updated to watchOS 10.1, the company said today in an internal memo shared with Apple Authorized Service Providers. In the memo, which MacRumors obtained from multiple sources, Apple said the issue will be fixed in a watchOS update that is "coming soon." Apple did not provide…
Friday November 3, 2023 5:11 am PDT by Tim Hardwick
Apple in October announced an M3-powered 24-inch iMac, as well as new 14-inch and 16-inch MacBook Pro models with M3 series chips. So when will the rest of Apple's Mac lineup be updated to the latest M3 processors, and will they be worth the wait? Now that Apple's "Scary Fast" event has passed, attention naturally turns to the other Macs in the company's lineup and where they might fit into…