Sports news
Last Call: Biggest Questions, Players to Watch and Best Bets for Ohio State vs. Penn State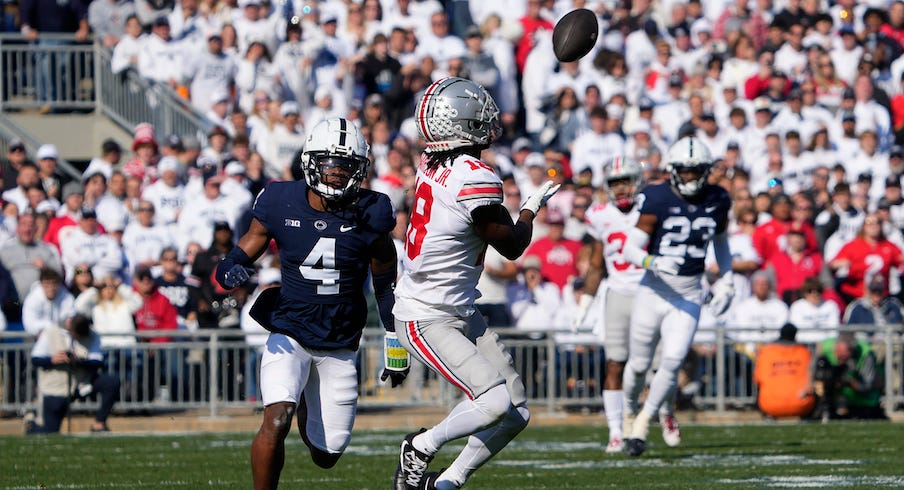 Ohio State's most anticipated home game of the 2023 season has arrived.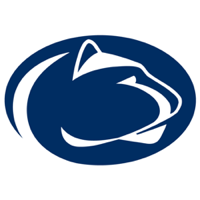 6 – 0
Oct. 21, 2023 – NOON
Ohio STADIUM
Columbus, Ohio
The eyes of the college football world will be fixated on Columbus this afternoon as Ohio State hosts Penn State in a battle of unbeaten top-10-ranked teams at Ohio Stadium. The stakes for this year's clash between the Buckeyes and Nittany Lions are as high as ever as both teams enter today's game tied with Michigan for the Big Ten East lead and with real aspirations to make the College Football Playoff.
With that in mind, there's no shortage of questions for Ohio State to answer in today's game. If the Buckeyes are to win, they'll need some big-time performances from some of their key players. And there will be no shortage of betting action from college football fans on what is undeniably the game of the week.
Our biggest questions, players to watch and best bets for today's game:
Biggest Questions

Can the offensive line stand up to pressure?

With or without Emeka Egbuka, Marvin Harrison Jr. and the rest of Ohio State's pass catchers have the skill to carve up a blitz-heavy, man scheme like Penn State's. Kyle McCord has shown the accuracy and poise to take advantage of such situations. The only remaining ingredient is the offensive line.
It's hard to quantify the exact effectiveness of an offensive line in pass protection, but it does feel as though the Buckeyes' front five has held up better in that area than in run blocking. Ohio State's only taken 10 sacks in six games, tied for 40th-least in the country.
The Nittany Lions present a different challenge altogether in that area, however. They've piled up 27 quarterback takedowns to this point in the season, third-most in college football. The more chances Ohio State's offensive line can give McCord to find someone downfield, the more the Buckeyes can take advantage of wins against man coverage.
– Andy Anders
What will Dallan Hayden's role be today?

After Dallan Hayden filled in for injured running backs TreVeyon Henderson and Miyan Williams and ran for 146 yards and three touchdowns against Maryland last year, many Ohio State fans expected to see Hayden play a significant role in the Buckeyes' big game against Michigan one week later. Instead, Hayden played only 11 snaps and ran the ball just twice against the Wolverines.
Eleven months later, the Buckeyes are playing in another high-stakes game one week after Hayden stepped up in a big way on the road. Will they give him a chance to build off his momentum this time? That could depend in part on the health of Henderson, Williams and Chip Trayanum, but I think they should even if the other running backs are healthy. Hayden gave Ohio State's rushing offense an evident spark last week, and this game is too important to be thinking about redshirt implications.
– Dan Hope
Will Carnell Tate and Brandon Inniss receive snaps?

When asked about Carnell Tate and Brandon Inniss on The Ryan Day Radio Show, Ohio State head coach Ryan Day said the freshman wide receivers "deserve to play" due to their effort in practice and, when called upon, their performances in games.
Against Purdue, Tate collected three receptions for 79 yards, while Inniss hauled in his first career reception and ran the ball 58 yards for a touchdown. Could we see them build off those performances in Ohio State's top-10 showdown with Penn State? The Nittany Lions' defensive backs will provide a much more difficult test than the Boilermakers, but with the talent Brian Hartline recruits at wide receiver, which includes Tate and Inniss, it wouldn't surprise me to see them in action on Saturday.
– Chase Brown
Can Ohio State's defense take advantage of Penn State's reluctance to throw deep?

You wouldn't know it from his sheer arm strength alone, but Penn State quarterback Drew Allar has not connected on many deep passes this year. He's attempted the fewest passes of 20 yards or more downfield (11) of any Big Ten quarterback, and his passing chart certainly reflects that. With that in mind, does Ohio State defensive backs cheat up more to defend the short and intermediate routes and risk a big play? But if OSU successfully executes that strategy, it could be a long day for the Nittany Lions.
– Garrick Hodge
Players to Watch

Xavier Johnson

Depending on the health of both Emeka Egbuka and Ohio State's top three running backs, Johnson could be used in a variety of ways Saturday, ranging from lining out wide to taking handoffs in the backfield. Johnson has been used to being a Swiss Army knife before, and he may need to provide a lift to OSU's offense again.
– Garrick Hodge
Jordan Hancock

Hancock would be a player to watch regardless of whether Denzel Burke was healthy, as the team's slot coverage specialist is likely to see playing time inside when Penn State spreads things out. But Burke's injury might make it that Hancock is on the field every play if Burke isn't able to go on Saturday.
When Burke left Ohio State's game against Purdue last week, it was freshman Jermaine Mathews Jr. who came onto the field for Ohio State – but only because Hancock was already playing nickel. When Sonny Styles took over at nickel, Hancock replaced Mathews on the outside. If he alternates between both positions against Penn State, his success could be vital for that of the entire defense.
– Andy Anders
Sonny Styles

Styles' role has fluctuated from week to week based on matchups and how much Hancock has played in the slot, but the sophomore safety should see a lot of playing time this week against a Penn State offense that primarily uses a two-tight end lineup. Add in the possibility that Hancock will need to play outside more this week because of Burke's injury, and this is a game where the Buckeyes will need to be able to consistently rely on Styles.
The five-star prospect hasn't quite had his true breakout game yet, but today would be a great time for Styles to become a star in front of a national audience.
– Dan Hope
JT Tuimoloau

Somebody had to pick him. Last season, Tuimoloau had one of the best individual performances in college football's decorated history: Six tackles, three tackles for loss, two sacks, one pass breakup (that led to a Zach Harrison interception), one forced fumble, one fumble recovery and two interceptions, including a pick-six that helped seal Ohio State's 44-31 win over Penn State. Should we expect to see the same performance from the 6-foot-4, 269-pound defensive end in 2023? No. But Ohio State fans wouldn't mind if Tuimolaou were able to produce even half of that stat line against Penn State on Saturday.
– Chase Brown
Best Bets

Ohio State to Win (-198, DraftKings)

A moneyline better than -200 for Ohio State at home doesn't come around very often. I expect a tight game in this one so I wouldn't personally take a spread of more than -3 for Ohio State (it's -4.5 on DraftKings as of the time I'm writing this), but I do like Ohio State to come out with a win on Saturday and think this moneyline makes a lot of sense.
– Andy Anders
Marvin Harrison Jr. over 83.5 receiving yards (DraftKings)

Picking a receiver to have 84+ yards against a Penn State defense that's held opponents to 121.2 passing yards per game this season might be a risky play, but Harrison had 185 yards against Penn State last season and has topped 100 yards in four of Ohio State's last five games. The Buckeyes are going to need Harrison to be a playmaker today, and he sure sounds hungry to have a big game this week against his home-state school – which he said gave him extra motivation for his career-high performance last year – after an uncharacteristically drop-filled game last week.
– Dan Hope
Kyle McCord over 234.5 passing yards (FanDuel)

Kyle McCord's thrown for 239 yards or more in each of Ohio State's six games in 2023. While Penn State's defense is talented, especially its cornerbacks Kalen King, Johnny Dixon and Daequan Hardy, Ohio State has wide receivers that can consistently win one-on-one battles on the perimeter, which bodes well for McCord. I don't expect him to throw for 300, 350 or 400 yards, but 235 should be no problem for a quarterback with Marvin Harrison Jr. to pass the ball to.
– Chase Brown
Cade Stover over 42.5 receiving yards (FanDuel)

We've been rolling with Farmer Gronk overs the last few Last Calls, and it hasn't failed us yet, so why fix what's broken?
– Garrick Hodge