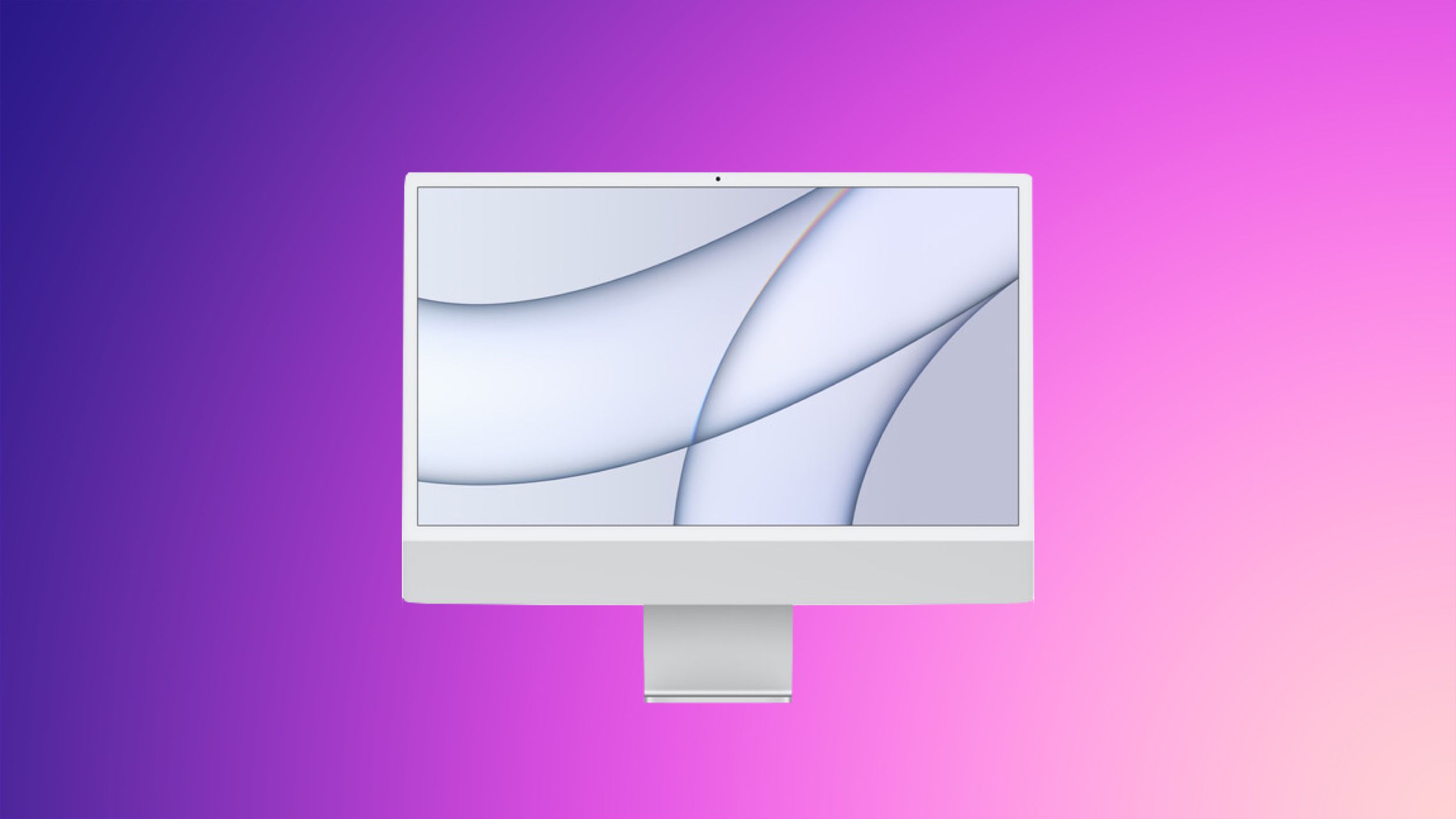 Apple is planning a Mac-focused product launch, likely including the announcement of a refreshed 24-inch iMac, for the end of this month, Bloomberg's Mark Gurman reports.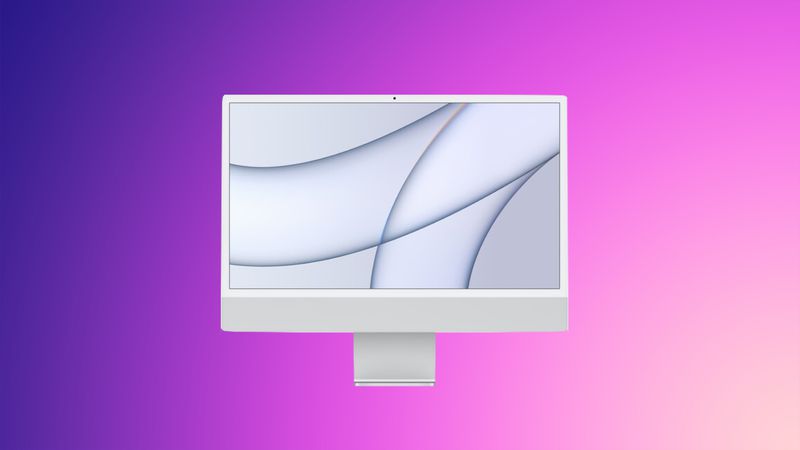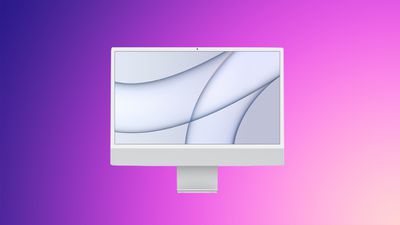 In the latest edition of his "Power On" newsletter, Gurman said that Apple is "planning a Mac-centered product launch around the end of this month" that could see the the release of a refreshed 24-inch ‌iMac‌ model, which is long overdue a hardware update. The current model launched in April 2021 and it is the only current-generation Mac left with the M1 chip. Gurman has repeatedly said that Apple's next iMac will skip the M2 and feature the M3 chip instead, but he declined to mention which chip the new machine will feature in this newsletter.
Gurman noted that Apple retail stores are now in short supply of the ‌iMac‌, 13-inch MacBook Pro, and 14- and 16-inch MacBook Pro, and many configurations now will not arrive until mid-November, in what he believes is "a clear sign that something is about to happen" regarding these three machines. He added that Apple has "made headway" on new 14-inch and 16-inch MacBook Pros. While the current, M2 Pro and ‌M2‌ Max 14-inch and 16-inch MacBook Pro models launched in January, he thinks that an "additional update the same year would be unusual, but not inconceivable."
Gurman believes that the upcoming Mac announcement will take place on Monday, October 30 or Tuesday, October 31, followed by Apple's earnings call on Thursday, November 2. He does not expect any of the new Macs to feature major changes other than new processors, but mused that there could be minor improvements to their displays.
Gurman also reiterated rumors that next-generation MacBook Air models with M3 chips will not launch until early 2024 and that a larger "pro" version of the ‌iMac‌ with a 32-inch display and a new design is tabled for late 2024 or 2025. Mac redesigns are apparently likely to occur when Apple begins adding touchscreens to the lineup further in the future.
Popular Stories
iOS 17.1 is expected to be released by Tuesday, October 24 following weeks of beta testing. The software update includes several new features and changes for iPhones related to Apple Music, AirDrop, StandBy mode, and more. Below, we have recapped eight new features and changes coming to the iPhone with iOS 17.1. When the software update is available, users will be able to install it by…
Friday October 20, 2023 1:35 pm PDT by Juli Clover
Chinese smartphone company OnePlus this week introduced its first foldable smartphone, the OnePlus Open. OnePlus joins several other manufacturers that have come out with foldable smartphones, including Samsung, Google, and Xiaomi. We picked up the OnePlus Open to see how it compares to Apple's latest flagship, the iPhone 15 Pro Max. Subscribe to the MacRumors YouTube channel for more videos. …
Apple is planning a Mac-focused product launch, likely including the announcement of a refreshed 24-inch iMac, for the end of this month, Bloomberg's Mark Gurman reports. In the latest edition of his "Power On" newsletter, Gurman said that Apple is "planning a Mac-centered product launch around the end of this month" that could see the the release of a refreshed 24-inch iMac model, which is…
Following the addition of the Action button on the iPhone 15 Pro models, all iPhone 16 models may feature yet another all-new button. Apple plans to add a so-called "Capture" button to all iPhone 16 models, according to early pre-production information obtained by MacRumors. The button would be located below the power button on the right side of the device, where the mmWave antenna window is …
Thursday October 19, 2023 7:01 am PDT by Joe Rossignol
Apple plans to start implementing generative AI technology on the iPhone and iPad in late 2024 at the earliest, according to Jeff Pu, an analyst who covers Apple's supply chain for Hong Kong-based investment firm Haitong International Securities. In a research note on Wednesday, Pu said his supply chain checks suggest that Apple is likely to build a few hundred AI servers in 2023, and…
Friday October 20, 2023 11:20 am PDT by Juli Clover
Apple today seeded a second release candidate (RC) version of iOS 17.1 to developers for testing purposes, with the software coming a few days after Apple seeded the first RC. The second release candidate is limited to iPhone 15 models, and it won't be available for download on other devices. Registered developers are able to opt into the iOS 17.1 beta by opening up the Settings app, going…
Saturday October 21, 2023 7:24 pm PDT by Tim Hardwick
Apple is rumored to be developing a new HomePod with a screen, and new images shared online allegedly give us a first glimpse of the new smart speaker. The above image appears to show a HomePod similar in size to the second-generation HomePod that was launched earlier this year, but with what appears to be a functioning LCD display on the top. The image was shared by device collector and…
After a flurry of rumors suggesting we might see some new iPad models this week, a new Apple Pencil turned out to actually be what was in the cards. The new Apple Pencil charges via USB-C, launches early next month, and is the cheapest model in a lineup that now includes three different Apple Pencils. This week saw some additional rumors about future iPad and iMac models, while we're…
Wednesday October 18, 2023 11:21 am PDT by Juli Clover
Apple today introduced new firmware for the the AirPods Pro 2 with Lightning port and the AirPods Pro 2 with USB-C port. The new firmware is 6A305, up from the 6A303 update for the AirPods Pro 2 that came out on October 10. Apple does not provide details on what features might be included in the refreshed firmware, so it is unclear what's new. Apple added multiple new AirPods Pro 2 features…