Sports news
Experts pick World Series winner, MVP and more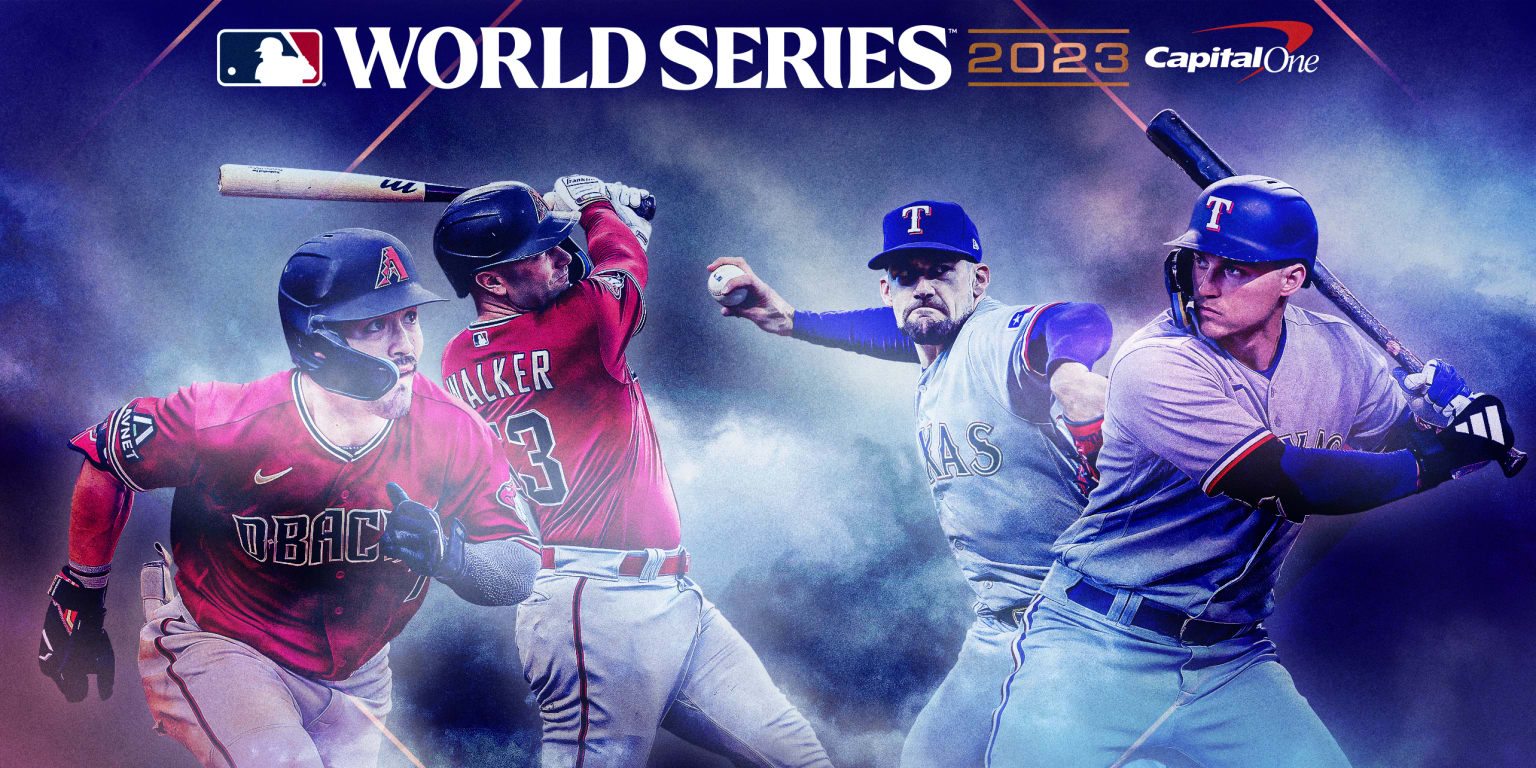 As we gear up for the 2023 World Series, with Game 1 between the D-backs and Rangers at Globe Life Field on Friday night, several key questions loom.
From who will be crowned World Series champion to who will win America a free taco with the Fall Classic's first stolen base, we asked 58 MLB.com voters to weigh in with answers to the following questions:
Who will win the World Series?
How many games will the Series last?
Who will hit the most homers?
Which pitcher will have the most strikeouts?
Who will record the first stolen base and win America a free taco?
Who will win World Series MVP?
Who will win the World Series?
With such an improbable World Series matchup involving teams that defied the odds to reach the Fall Classic, our voters are almost evenly split on the question of which club will prevail.
On one hand, the Rangers have one of the most powerful lineups in the game and have shown they can outslug any opponent. On the other, the young, dynamic D-backs have used timely hitting, speed and strong pitching to shock the baseball world with their first National League pennant in 22 years.
"Looking back at how each of these teams made it to the World Series, I could make a compelling case for either to win it all," said reporter/producer Sonja Chen. "But the D-backs have earned the chip on their shoulders that they've been playing with all postseason, and I could see them doing all the little things well en route to the title, even though the Rangers are probably the better team on paper."
Editorial producer Michael Reynolds goes straight to the point in picking Arizona:
"Count me among those who are done doubting Torey Lovullo's squad," he said.
Still, despite the Cinderella story being authored by the D-backs, the Rangers hold a slight edge among our voters.
"Although the D-backs have a 'team of destiny' thing going on, the Rangers have an experienced postseason ace in Nathan Eovaldi who knows what it takes to win on this stage," said executive reporter Mark Feinsand. "Texas entered this season with expectations of being here, and with a former World Series MVP in Corey Seager, the Rangers should be able to bring home the first title in club history."
How many games will the Series last?
6 games: 27
7 games: 27
5 games: 4
4 games: 0
Our panel sees this World Series as being a very competitive one, with 54 of the 58 voters picking a six- or seven-game Fall Classic.
"This seems like a classic back-and-forth series that'll feature plenty of close games," said reporter/producer Henry Palattella. "Both teams have studs at the top of their lineup, which is why depth will matter even more in this series."
Reporter/producer Brent Maguire echoed that sentiment: "This is a fascinating World Series matchup between two teams that nearly missed out on the playoffs but started coming together at the optimal time in October. Both teams have exceeded my wildest expectations and I expect this to go seven games with several close calls through the series."
Who will hit the most home runs?
Corey Seager (TEX): 21 votes
Adolis García (TEX): 19 votes
Christian Walker (ARI): 6 votes
Evan Carter (TEX): 3 votes
Josh Jung (TEX): 2 votes
Tommy Pham (ARI): 2 votes
Corbin Carroll (ARI): 1 vote
Lourdes Gurriel Jr. (ARI): 1 vote
Nathaniel Lowe (TEX): 1 vote
Gabriel Moreno (ARI): 1 vote
Alek Thomas (ARI): 1 vote
Texas sluggers Corey Seager and Adolis García lead the way in this poll question, and for good reason.
Seager has been a monster in the postseason throughout his career, particularly with the long ball — he has 16 homers in 278 career postseason at-bats, including eight in the 2020 playoffs, when he was named MVP of both the NLCS and the World Series. And Seager appears to be heating up at the plate, going 3-for-5 with a double and a homer in ALCS Game 7 against the Astros.
Senior social media coordinator Nestor Alvarez sees Seager delivering a huge homer late to drive Texas to a title.
"The Rangers will win the World Series after a tough Game 7 with a clutch two-run homer by Corey Seager in the bottom of the eighth inning," he said.
García was incredible in this department during the ALCS, launching five homers in the series against Houston, including two in the decisive Game 7 to clinch the series MVP Award.
"It's hard to believe Adolis García's torrid stretch — five homers and 13 RBIs over the final four games of the ALCS — will be slowing any time soon," said editorial producer Casey Drottar, "with the World Series serving as a bigger stage for the Rangers' slugger to unleash another barrage of blasts."
Who will record the most strikeouts?
Nathan Eovaldi (TEX): 29
Zac Gallen (ARI): 13
Brandon Pfaadt (ARI): 8
Jordan Montgomery (TEX): 5
Kevin Ginkel (ARI): 1
Merrill Kelly (ARI): 1
Max Scherzer (TEX): 1
By a wide margin, our voters have the Rangers' Nathan Eovaldi as the strikeout leader for this year's Fall Classic. Eovaldi has always stepped up his performance in the postseason, and this year has been no exception — in four starts, he has a 2.42 ERA and has struck out 28 while walking only four.
That continued his trend of playoff success. In 69 career postseason innings, the right-hander owns a 2.87 ERA and 25 percent strikeout rate.
"Eovaldi has come back strong since his IL stint, and maybe that break saved him some innings for this time of year," said senior contributor Sweeny Murti. "I think he continues his dominance in Games 1 and 5 and leads the Rangers to their first championship."
The D-backs' Zac Gallen and Brandon Pfaadt also got several votes from our panel, with Gallen looking to bounce back from a pair of rough NLCS outings and rookie Pfaadt surprising us with his strong postseason performance thus far.
"I'm predicting a rebound performance from Gallen after a pair of bad starts in the NLCS," said homepage editor Andy Werle. "He gets the nod over Eovaldi thanks to Texas' higher overall K rate at the plate and Gallen's own superior strikeout numbers."
Who will steal the first base and win America a free taco?
Corbin Carroll (ARI): 49
Ketel Marte (ARI): 4
Evan Carter (TEX): 2
Alek Thomas (ARI): 1
Geraldo Perdomo (ARI): 1
Leody Taveras (TEX): 1
Alright, now for the important stuff: Who wins us a free taco by swiping the first base in this year's World Series?
According to our voters, by an overwhelming margin, it will be Carroll. National columnist Anthony Castrovince sums it up nicely:
"Carroll swiped 58 bags in a ridiculous rookie campaign that makes him the runaway favorite for NL Rookie of the Year. But he won't truly be a household name nationally until he gets us that taco. I feel he knows this in his heart and will respond appropriately."
It's a heavy responsibility. But Carroll seems up to the task. As if he needed any more incentive than the adulation of more than 300 million people, there's also the fact that the team with the player who won America a free taco with the Fall Classic's first steal has won the World Series in each of the last six years.
The World Series MVP will be …
Corey Seager (TEX): 15
Corbin Carroll (ARI): 11
Nathan Eovaldi (TEX): 5
Christian Walker (ARI): 5
Gabriel Moreno (ARI): 4
Marcus Semien (TEX): 4
Ketel Marte (ARI): 3
Adolis García (TEX): 2
Jordan Montgomery (TEX): 2
Evan Carter (TEX): 1
Lourdes Gurriel Jr. (ARI): 1
Jose Herrera (ARI): 1
Josh Jung (TEX): 1
Merrill Kelly (ARI): 1
Tommy Pham (ARI): 1
Paul Sewald (ARI): 1
Our voters see Seager winning his second career World Series MVP Award, and given his postseason track record, why not?
As MLB Pipeline senior writer Jim Callis notes, if Seager does win the honor again, he'll make history.
"Seager was MVP the last time he was in the World Series (2020), he's having a good October and he's heating back up," Callis said. "He'll join Bob Gibson, Sandy Koufax and Reggie Jackson as the only two-time World Series MVP Award winners, and he would be the first to win the award in both the American and National Leagues."
Carroll was the only other player to garner more than 10 votes, and it would stand to reason that as the key position player on Arizona's roster — one who can beat you with both his bat and his legs — he would be the favorite pick to take home Series MVP honors if the D-backs win it all.
"This is the fitting capstone on the Corbin Carroll experience," said Michael Clair, senior manager of storytelling and special projects. "He's one of the most complete players to ever step on the baseball field."