Sports news
D-backs vs. Rangers World Series Game 2 FAQ, lineups (8 ET, FOX)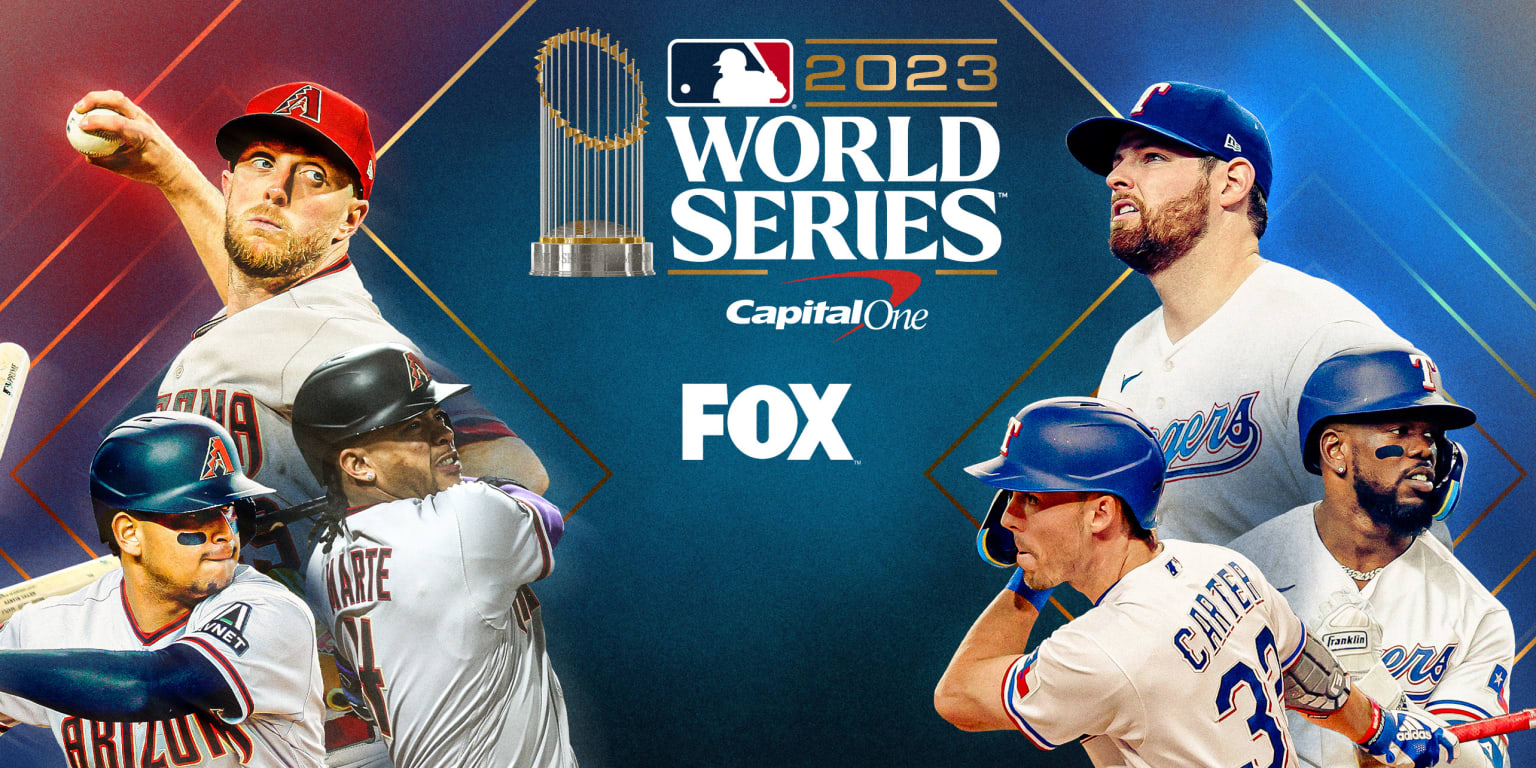 After surrendering a ninth-inning lead and letting the Rangers erupt, the D-backs have their own cleaning up to do in Game 2 on Saturday night. Even in a sport that conditions its athletes to forgive and forget and move on to the next, the Rangers' 6-5, 11-inning victory was such a blow to the belly that it will be fascinating to see how this predominantly young and notably feisty Snakes squad responds.
"We're not going to have a whole lot of time to dwell on that," D-backs veteran Evan Longoria said after the loss. "I just think the message should be that, for eight innings and one out, we were winning that game. If we continue to do that, we're going to have success in this series."
The D-backs dropped not only Game 1 but also Game 2 of the National League Championship Series against the Phillies, and we all know how that turned out. In best-of-seven series with the current 2-3-2 format, clubs taking a 1-0 lead at home, as the Rangers just did, have come out on top 65 of 98 times (66%).
With both clubs having dived deep into their bullpens in the first extra-innings game of this postseason, length would be welcomed from Rangers starter Jordan Montgomery and D-backs starter Merrill Kelly, though a looming off-day Sunday means no stone will be left unturned by Texas manager Bruce Bochy and Arizona manager Torey Lovullo.
Game 1 was a beauty of a ballgame between two resilient teams with contrasting styles. Ultimately, the Rangers' thump outsized the D-backs' small ball. But the stands are clean, the day is fresh, and we'll see what Game 2 brings.
When is the game and how can I watch it?
First pitch is set for 8 p.m. ET (7 CT) on Saturday at Globe Life Field, airing on FOX.
The Fall Classic is available in the US on MLB.TV with authentication to a participating Pay TV provider. Games are available live internationally (except in Canada). Full game archives will be available approximately 90 minutes after the game ends.
Who are the starting pitchers?
D-backs: RHP Merrill Kelly
Kelly has pitched well overall this postseason, putting up a 2.65 ERA in three starts. He has struggled with command at times, issuing multiple walks in each of those outings and serving up three homers in Game 2 of the National League Championship Series against the Phillies. That said, each of Kelly's first three starts also came on the road, so don't expect the atmosphere at Globe Life Field to be too much for a guy who had eight strikeouts over five innings of one-run ball with Arizona's season on the line in Game 6 of the NLCS in Philadelphia.
"Trying to treat it as much like a normal game as I can," Kelly said. "Obviously, once I get out there, it's probably going to be very apparent to me that it's not."
Rangers: LHP Jordan Montgomery
Montgomery wasn't the biggest name the Rangers acquired at the Trade Deadline this year, but he has undoubtedly been the most consistent. The lefty — acquired from the Cardinals for a package of prospects — posted a 2.79 ERA in 11 regular-season starts with Texas, earning his spot atop the rotation.
Montgomery has started Game 1 or 2 of every series for the Rangers this postseason. He also worked 2 1/3 scoreless innings of relief in Game 7 of the American League Championship Series to improve to 3-0 with a 2.16 ERA in five appearances.
What are the starting lineups?
D-backs: With Texas starting a left-hander, Arizona flipped Corbin Carroll and Ketel Marte atop the order as it's typically done when facing a southpaw. That was the only change from the D-backs' Game 1 lineup.
Rangers: With another right-hander on the mound for Arizona, Bochy is running back his typical lineup, with rookie Evan Carter in the three-hole and DH Mitch Garver in the fifth spot. Bochy has continually said that he won't change the top of the lineup, despite leadoff hitter Marcus Semien's continued struggles this postseason.
How will the bullpens line up after the starter?
D-backs: Arizona's bullpen blueprint faltered for the first time this postseason in Game 1, but it's unlikely that changes Lovullo's usage plan for Game 2. Left-hander Joe Mantiply appears to be the first option against the big lefty bats at the top of the Rangers' order in Seager and Carter. Andrew Saalfrank has been used as another high-leverage lefty this postseason, but he has struggled with command and was not called upon in Game 1. Instead, fellow lefty Kyle Nelson tossed 1 1/3 scoreless innings, including inducing a key groundout from Seager in the bottom of the 10th.
Meanwhile, right-handers Ryan Thompson and Kevin Ginkel will fill in the other gaps before handing the ball to closer Paul Sewald, whose blown save in Game 1 was his first in seven chances this postseason. Ginkel (28 pitches) and Nelson (24) had heavy workloads in Game 1, but with Sunday's off-day looming, expect Lovullo to remain aggressive with his relievers.
Rangers: With Game 1 starter Nathan Eovaldi going just 4 2/3 innings, the Rangers relied on a trio of converted starters in Dane Dunning, Cody Bradford and Jon Gray to eat innings late in the Game 1 win. Gray, who pitched 1 2/3 frames, will likely be down for Game 2, but Dunning and Bradford could still go if necessary after throwing an inning apiece.
The one hiccup is that closer José Leclerc tossed the 10th and 11th innings. Bochy has been aggressive in his bullpen usage, and Leclerc's 26 pitches weren't especially strenuous, but Josh Sborz and Aroldis Chapman will likely be the high-leverage options in Game 2.
Any injuries of note?
D-backs: Outfielder Jake McCarthy was removed from the roster just before Game 1 of the NL Wild Card Series after suffering a strained right oblique. He is not expected to return.
Rangers: Garver returned to the lineup after being removed from Game 7 of the ALCS after being hit by a 97 mph fastball from Astros reliever Bryan Abreu in the sixth inning.
Reliever Jonathan Hernández has been left off the roster in every postseason series due to a right lat strain, an injury that Bochy said was sustained during Game 162, when Hernández tossed one perfect inning with two strikeouts in Texas' 1-0 loss to Seattle.
Who's hot, who's not?
D-backs: Marte has recorded a hit in all 13 games this postseason — and each of his 17 career postseason games. His 17-game hitting streak is tied with Manny Ramírez, Derek Jeter and Hank Bauer for the longest in postseason history.
Walker, on the other hand, is just 1-for-19 (.053) with eight strikeouts over his past six games, including going 0-for-4 with three K's and a walk in Game 1.
Rangers: García continued his hot stretch after earning ALCS MVP honors, going 3-for-4 with the walk-off homer, a walk and a hit-by-pitch in Game 1. Seager went 1-for-4 with a game-tying home run and two walks.
Most of the Rangers' offense is clicking, though Semien's struggles continued with a 1-for-6 night.