Sports news
Cowboys and Dolphins drop out of top five in Prisco's Power Rankings, plus 'MNF' grades and Week 10 picks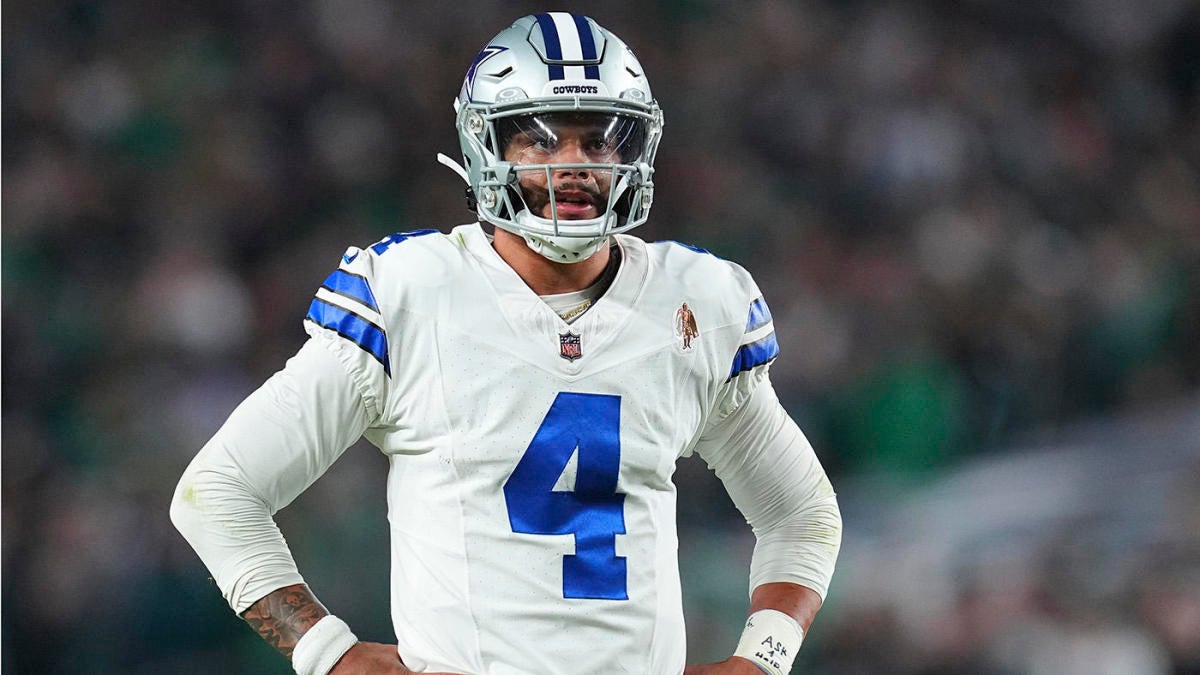 Welcome to the Tuesday edition of the Pick Six newsletter!
It's never easy to sleep during the first week after turning the clock back, but that wasn't an issue last night, because the Jets offense put me to sleep. If you managed to watch all four quarters of the Chargers' 27-6 win, then give yourself a pat on the back because it's not easy to sit through an entire game involving this Jets offense.
We'll be grading both teams in today's newsletter, plus we have Prisco's latest Power Rankings and we'll be making some bold predictions for the second half of the NFL season.
As always, here's your daily reminder to tell all your friends to sign up for the newsletter. To get them signed up, all you have to do is click here. All right, let's get to the rundown.
1. Today's show: Early bets for Week 10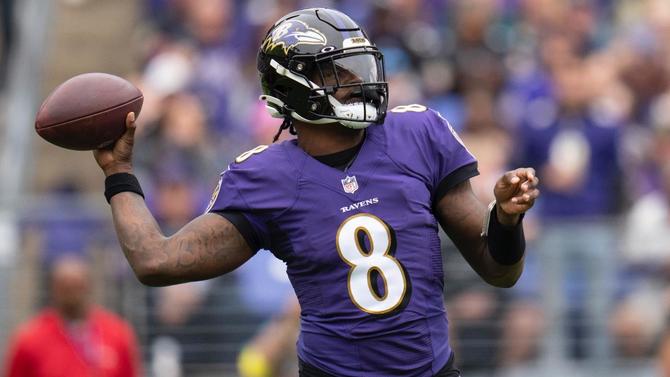 With Week 9 officially in the books, we decided to get an early jump on Week 9 today by revealing some of our best bets for the upcoming week of NFL action.
During today's episode, Katie Mox and Will Brinson were joined by SportsLine gambling gurus Emory Hunt and Alex Selesnick.
The crew covered several of their favorite early bets for Week 10 and we're going to look at a couple of those below.
Selesnick: Lions (-1.5) to cover against Chargers. "I like the Lions quite a bit. The Lions are coming out of the bye with a healthy David Montgomery." Not only are the Lions coming off a bye, but the Chargers will be on a short week after playing on Monday night.
Hunt: Ravens (-6) to cover against the Browns. Emory is all over the Ravens in this game. "What the Ravens are going to do is force Deshaun Watson to prove that his arm is 100%," Hunt said. "This one will look like the first matchup [which the Ravens won 28-3]. I think this is going to be another big win for Baltimore."
If you want to hear the rest of the props and early best bets for Week 10, you can do that by listening to the show here. You can also watch today's show on YouTube by clicking here.
2. Monday night grades after Chargers blow out Jets
The Chargers needed a win on Monday night and they got it by destroying the Jets 27-6. Los Angeles got a punt return for a touchdown in the first quarter and could have sent the offense home after that because that early TD ended up being all the points needed to win.
Here are our grades from the game:
CHARGERS GRADE: B+
When the Chargers win, it's usually because their offense has a huge game, but not on Monday night. The Chargers defense stole the show in what was easily its most impressive performance of the season. Joey Bosa, Khalil Mack and Tuli Tuipulotu all recorded at least two sacks on a night where the Chargers racked up eight sacks of Zach Wilson. As if that's not impressive enough, the defense also forced three turnovers, which led to two Chargers touchdowns. As good as the defense was, the play of the game came from Derius Davis, who returned a punt 87 yards for a TD in the first half. On an off night for the offense, everyone else shined for a 4-4 Chargers team that is now just one game out of a playoff spot in the AFC.
Chargers notes
Chargers somehow win without their offense. The Chargers managed to win by 21 points despite totaling just 191 yards of offense, which is a rarity in the NFL. Since 2000, that's the third-fewest yards that a team has ever totaled when winning a game by 21 points or more. In 2001, the Jets beat the Dolphins 24-0 in a game where New York only totaled 162 yards. In 2018, the Bears beat the Bills 41-9 despite totaling just 190 yards of offense. It's rare for a blowout to happen when your offense can't move the ball, but the Chargers managed to pull that off on Monday.
JETS GRADE: C-
The Jets fell behind 14-0 during a disastrous first quarter and this game was essentially over after that because New York simply doesn't have the offensive firepower to overcome a 14-point deficit. The Jets lost two fumbles in the first quarter and to make matters worse, the Jets special teams gave up a punt return TD in the quarter. The only bright spot in this game for New York was a Jets defense that held the Chargers to under 200 yards while sacking Justin Herbert five times (The defense only allowed two Chargers drives that went for more than 25 yards). This loss epitomized the Jets season so far: They have a playoff-caliber defense, but the offense is wildly inconsistent, has trouble moving the ball and struggles to score points.
Jets notes
Jets offense goes from bad to worse. The Jets didn't score an offensive touchdown in this game, which marks the 16th time over the past five years that New York has gone without an offensive TD. To put that in perspective, no other NFL team has even gone 10 games without an offensive TD in the span. Basically, it's been a long offensive nightmare for Jets fans and things likely won't be getting any better this season unless Aaron Rodgers is somehow able to play again.
One other note from this game actually involves Rodgers. After the Jets' loss, Rodgers was asked by Derwin James when he plans to return to the field.
Rodgers' response? "Give me a few weeks."
I don't think we'll see Rodgers before Christmas and if the Jets go on a losing streak, I don't think we'll see him at all (There's no reason to risk his health if they can't make the playoffs). That being said, it would be pretty crazy to see him return this season. You can read more about Rodgers here.
If you want to check out more of our takeaways from the game, be sure to click here.
3. Prisco's Power Rankings heading into Week 10
Last week marked the first time all year that the Chiefs fell out of the top five of Prisco's Power Rankings, but they're already back. Prisco has two new teams in his top five this week and the Chiefs are one of them.
With that in mind, let's check out his top five heading into Week 10:
Eagles (Same as last week)
Ravens (Same as last week)
Jaguars (Same as last week)
Chiefs (Up two spots from last week)
Bengals (Up three spots from last week)
Dropped out: Cowboys, Dolphins
I'm not going to spoil the rest of the Power Rankings here, but I am going to give you a few nuggets. Here's what has changed since Prisco's last Power Rankings:
The biggest jump this week went to the Minnesota Vikings. After watching Joshua Dobbs lead Minnesota to an improbable last-minute win over the Falcons, Prisco decided to reward the Vikings by moving them up 11 spots from 23rd to 12th.
In the AFC, the biggest jump went to Indianapolis. The Colts beat the Panthers on Sunday in a game where Bryce Young basically handed them the victory with two pick-sixes. Prisco was so impressed with Indy's defense that he moved the Colts up four spots from 22nd to 18th.
The biggest tumble in this week's rankings went to the Jets. After watching them get embarrassed on Monday night, Prisco responded by dropping them eight spots, from 12th down to 20th.
Now, let's talk about the worst team in the NFL. The Panthers have been ranked 32nd for the past few weeks and Prisco is keeping them there for at least one more week. However, they might not be dead last for long and that's because they face the Prisco's 29th-ranked team (the Bears) on Thursday.
If you want to know where your favorite team ended up in Prisco's Week 10 Power Rankings, be sure to click here. If you want to argue with Prisco over his rankings, you can do that on Twitter by clicking here. I argue with him all the time about everything.
4. Breech's Week 10 picks: 49ers get big road win over Jaguars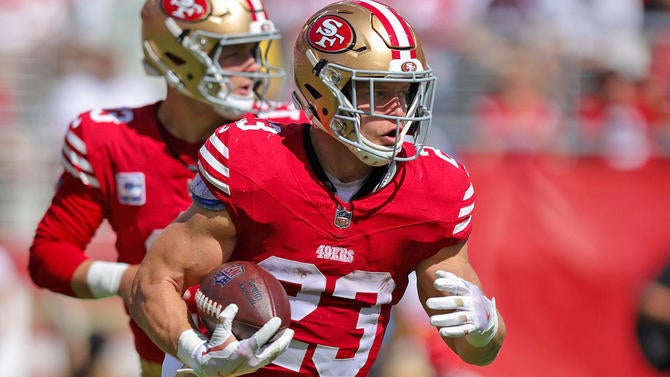 It's Tuesday, which can only mean one thing around these parts: It's time for my weekly picks.
This is the part of the newsletter where I give you three picks and then we cross our fingers and hope all three picks are right. In Week 9, I went 10-4 and that would have been 12-2 if the Falcons and Buccaneers didn't go out and BOTH lose on a last-second touchdown. I hate last-second touchdowns.
Anyway, here are three of my picks for Week 10.
San Francisco (5-3) at Jacksonville (6-2): The 49ers pass rush has been struggling some this year, but it should definitely get a boost this week with the addition of CHASE YOUNG. Also, I think we're going to see Brock Purdy pick apart a Jaguars secondary that has surrendered the third-most passing yards in the NFL this year. PICK: 49ers 27-24 over Jaguars.
Cleveland (5-3) at Baltimore (7-2): The two defenses in this game are so good that they cancel each other out. This is all going to come down to who plays better between Lamar Jackson and Deshaun Watson and I'll take Jackson in that debate. PICK: Ravens 19-16 over Browns.
Houston (4-4) at Cincinnati (5-3): C.J. Stroud looked awesome on Sunday, but at this point, it would be foolish to pick against Joe Burrow. The Bengals quarterback has looked unstoppable since Week 5 and he's a big reason why Cincinnati has won four in a row. PICK: Bengals 27-20 over Texans.
To check out the rest of my picks for Week 10, be sure to click here.
5. Five bold predictions for the second half of the NFL season
The second half of the NFL season is finally here, and to celebrate, we decided to come up with some bold predictions for the final nine weeks of the year.
Cody Benjamin came up with five bold predictions and we're going to check out three of those below:
Vikings make the playoffs. "Any hopes of a Minnesota postseason bid appeared to vanish the minute Kirk Cousins suffered a torn Achilles in Week 8. But there wasn't a more spirited team on Sunday, with journeyman Joshua Dobbs coming in cold off the bench to guide a comeback upset of Atlanta. Couple Dobbs' emergence with Justin Jefferson's eventual return from injury, plus Brian Flores' perpetually aggressive defense, and it won't be a shock if these Vikings outlast the Buccaneers, Commanders and even Seahawks in the wild-card race."
Will Levis challenges for Offensive Rookie of the Year. "C.J. Stroud has one of the best passer ratings in the NFL. Jordan Addison has seven touchdowns. Puka Nacua has over 800 receiving yards. Levis, meanwhile, only made his debut in Week 8. But two games into his career, he looks the part as the Titans' signal-caller, even with a subpar line and receiving corps."
Commanders part ways with Ron Rivera. "Call it a mutual split that occurs immediately following Week 18. A full-on dismissal is certainly in the cards, with Rivera now at 26-32-1 after three-and-a-half years on the job."
You can check out Cody's full list of predictions here.
6. Extra points: Kyler Murray set to return in Week 10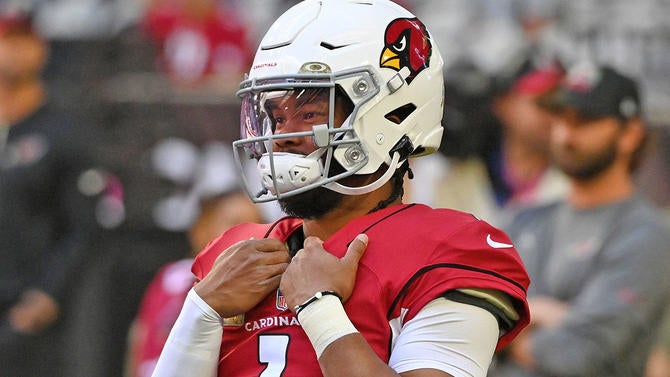 It's been a busy 24 hours in the NFL, and since it's nearly impossible to keep track of everything that happened, I went ahead and put together a roundup for you.