Sports news
Bracketology: Kansas enters season as top seed of 2024 NCAA Tournament, Duke is No. 2 overall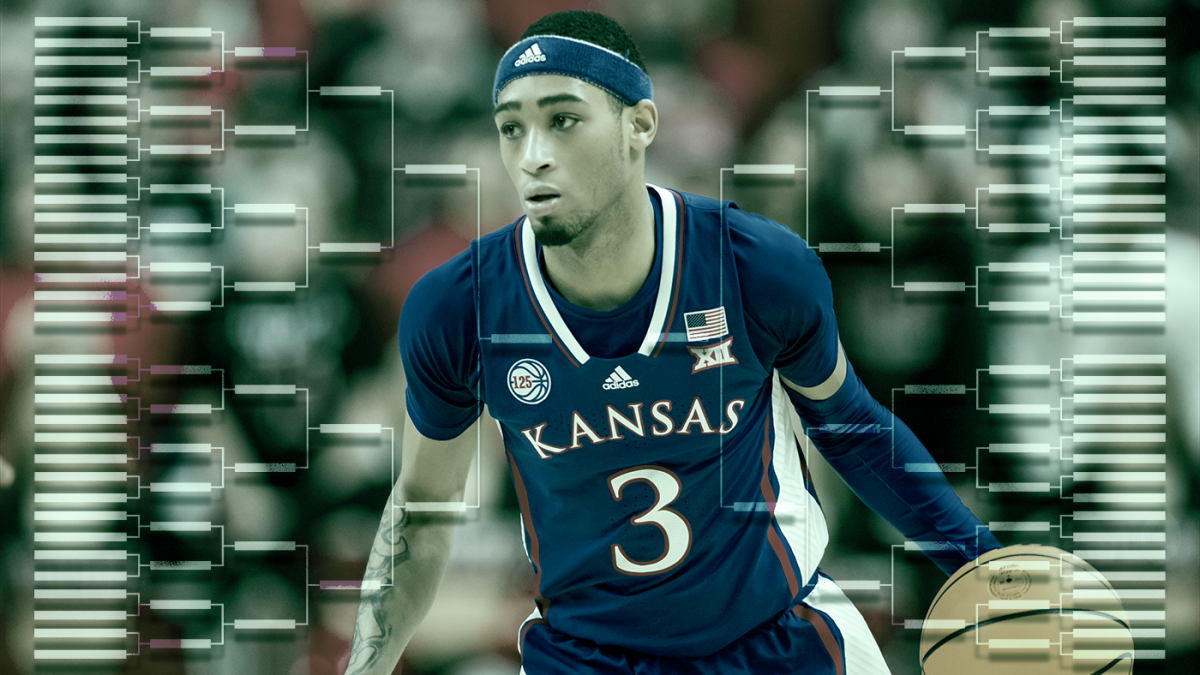 The end of Daylight Savings Time is upon us, which can only mean one thing: The 2023-24 Division I men's college basketball season starts on Monday! So, you know what? I suppose this would also be a good time for a preseason bracket.
Here is a look at the top overall national seeds and top teams on the No. 1 line in this bracket.
No. 1 seed overall — Kansas (South): The Jayhawks are loaded enough to make a run at their fifth national championship and second in three seasons. Coach Bill Self added big man Hunter Dickinson from Michigan in the transfer portal as well as Towson sharpshooter Nick Timberlake. Those two averaged a combined 36.2 points per game at their previous schools. K.J. Adams, Dajuan Harris and Kevin McCullar are all back, while Self also added five-star freshman guard Elmarko Jackson.
No. 2 overall — Duke (East): A lot of people like Duke to win it all in Jon Scheyer's second year at the helm. Talent, as always, is in abundance with this Blue Devils team. Preseason First Team All-American Kyle Filipkowski leads three sophomore returnees. Senior guard Jeremy Roach is also back after averaging 13.6 points per game and 3.1 assists. Not to mention, as always, Duke is welcoming in a great recruiting class (No 2 overall in the 2023 cycle, according to 247Sports).
No. 3 overall — Purdue (Midwest): The Boilermakers are the only team on the top line without an NCAA Tournament championship in its past but is well-equipped to win one — if only it can get past the opening round. Purdue is the No. 3 overall seed in this bracket and welcomes almost everyone back from last season, most notably consensus Player of the Year Zach Edey. It also added some much-needed athleticism with freshmen Myles Colvin and Cam Heide along with defensive specialist Lance Jones from Southern Illinois. Having lost to double-digit seeds in the last three tournaments, including becoming the second 1-seed to lose to a 16-seed last season, this is a team that knows it will solely be judged on how they perform in March.
No. 4 overall — Michigan State (West): The Spartans round out the projected top four. When guards Jaden Akins and A.J. Hoggard decided to return to Michigan State, its national championship hopes got a big boost. Coach Tom Izzo has five of his top six scorers returning and a top-10 recruiting class led by five-star center Xavier Booker. The Spartans are going to be an old team, especially by current standards; they could start four seniors and a junior unless Booker breaks into the starting five.
Bracketology top seeds
Check out Palm's latest bracket, full field of 68 and all the teams on the bubble on the Bracketology hub.
Conference notes
Michigan State and Purdue are among eight Big Ten teams in this bracket as the conference looks to end a long dry spell. The league has not had a team win the NCAA Tournament since the Spartans in 2000. Izzo is looking for his second national championship. The only other current Big Ten coach to win the NCAA Tournament as a player or head coach is Indiana's Mike Woodson.
The SEC has nine teams in the bracket, led by 2-seed Tennessee. The Volunteers are one joined by Arkansas and Texas A&M among the top four seeds.
The Big East has seven teams in the field, including three among the top 10 teams overall.
There are also seven Big 12 teams, which would be half of the conference's new membership number as Houston, UCF, Cincinnati and BYU join the league. The Big 12 had put seven out of 10 into the field several times, which is a record for the highest percentage of teams from one conference.
Can FAU re-create the magic in a new conference?
One key storyline to keep an eye on this season is how FAU's season plays out after the Owls made a run to the Final Four as an 8-seed last season. They are now in the American Athletic Conference after moving over from Conference USA. Last season, they played Memphis in the 8-9 game. This season, they play home-and-home in the regular season with the Tigers. Penny Hardaway's squad is FAU's biggest challenger for the top of the conference standings. Being in a better conference allows FAU a chance to play for a better NCAA Tournament seed. Nonconference games against Illinois and Arizona will have a lot to say about that as well.
No home cooking
As you probably know, teams cannot play on their home courts in the NCAA Tournament nor play where they host. This season, Creighton cannot play in Omaha because it is their home floor and they are hosting. However, Gonzaga, which is located in Spokane, Washington, can play in the Spokane sub-regional because it is not on their home floor and they are not hosting.