Sports news
Bengals vs. Bills score, takeaways: Cincinnati sneaks past Buffalo behind Joe Burrow's two touchdown passes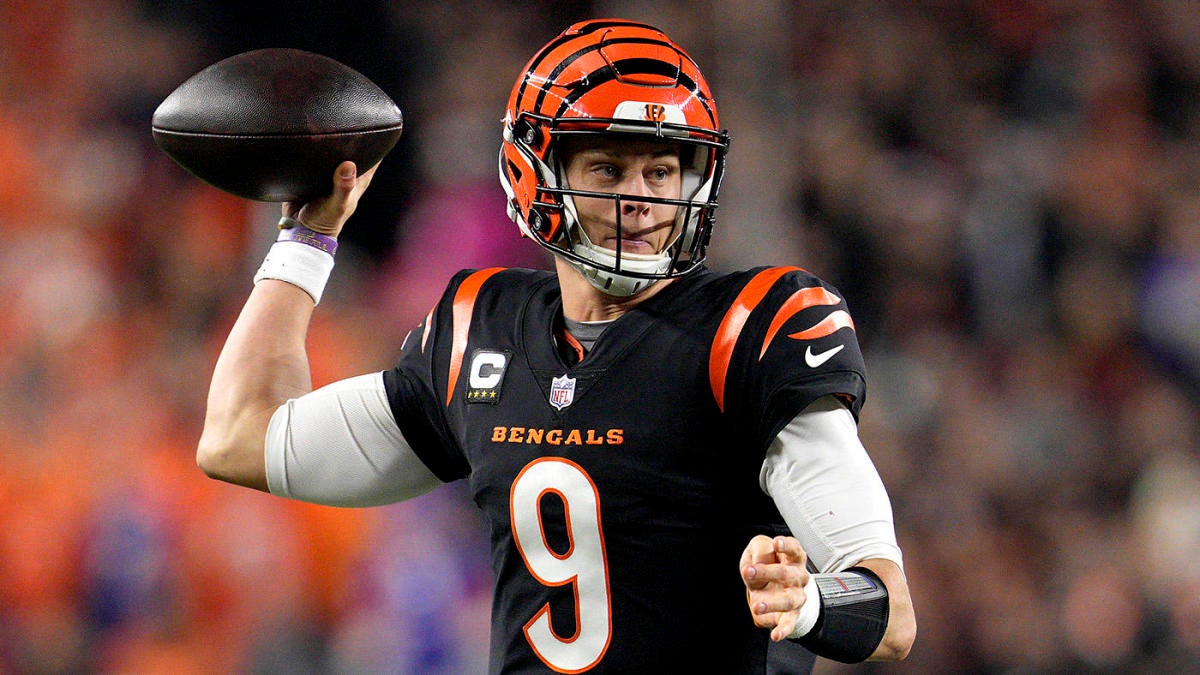 After a 1-3 start, the Cincinnati Bengals look very much like the team that has appeared in the last two AFC title games. The Bengals won their fourth straight game after recording a 24-18 win over the visiting Buffalo Bills on Sunday night.
Per usual, Joe Burrow had a big role in a Bengals win. The Pro Bowl quarterback threw two first-half touchdowns while helping Cincinnati take a 21-7 lead at intermission. Burrow completed 11 of his first 14 passes while directing the Bengals offense to touchdowns on its first two drives.
Cincinnati only added three points to its tally in the second half, but it was enough to pull out a win over Buffalo, which fell to 5-4. Down 24-10, the Bills made it a six-point game when Stefon Diggs scored on a 17-yard catch, then caught Buffalo's two-point conversion attempt. But a 32-yard completion from Burrow to Tyler Boyd and a 5-yard run by Joe Mixon on Cincinnati's ensuing possession put the game on ice.
Here's a closer look at went down in the Queen City.
Why the Bengals won
Cincinnati never trailed and made plays on both sides of the ball. Burrow spread the ball around while mostly staying one step ahead of Buffalo's defense. Speaking of Burrow, he continues to look more and more like himself after a calf injury limited him during the season's first month. He moved around in the pocket, extended plays and even picked up a key first down with his legs on a third down in the second half.
Burrow had a field day throwing to Tee Higgins, who led both teams with 110 yards on eight receptions. Burrow also had success throwing to his tight ends that included first-half touchdown passes to Irv Smith Jr. and Drew Sample. Smith, Sample, and fellow tight end Tanner Hudson caught a combined 10 passes for 101 yards and the two touchdowns.
While often overlooked, the Bengals defense deserves a lot of credit for holding the Bills to just 18 points and 317 total yards.
Why the Bills lost
When the Bills lose, it's usually for the same reasons. That was again the case on Sunday night, as turnovers and a lack of a running game were two big reasons why Buffalo is just a game over .500.
The Bills' lack of a running game contributed to them having the ball for less than nine minutes in the first half. Of the Bills' 68 rushing yards, 44 of those were courtesy of Allen, who scored Buffalo's first touchdown on a 2-yard touchdown run on the Bills' first possession. James Cook had just 20 yards on the ground, while Latavius Murray had only 4 yards on two carries.
Allen's pick didn't directly lead to any points, but rookie tight end Dalton Kincaid's fumble early in the fourth quarter set up Evan McPherson's 20-yard field goal that made it a 14-point game with 8:08 left. Kincaid's fumble largely overshadowed his 10-catch, 81-yard performance.
The sixth-best red zone defense entering the game, Buffalo gave up a pair of touchdowns inside its own 20-yard line in the first half. The unit also gave up touchdown late in the first half and was unable to get off the field after Diggs' heroics late in the game.
Allen made quite a bit of history on Sunday night, albeit in a losing effort. He scored his 44th career rushing touchdown to pass Steve Young for the second-most all time by a quarterback. Allen's 200th total touchdown passed Dan Marino for the second-most in a player's first six seasons. His 31st game with a touchdown pass and run tied Young and Aaron Rodgers for the second-most all time, courtesy of CBS Sports Research.
Turning points
Two plays immediately come to mind. While he had a relatively quiet, night, Ja'Marr Chase's 11-yard grab on a fourth-and-1 play helped set up Burrow's 22-yard touchdown pass to Sample with 1:37 left until halftime.
The Bengals were protecting a 21-10 lead early in the fourth quarter when Germaine Pratt knocked the ball out of Kincaid's grasp with the Bills threatening to score. The turnover not only prevented a score by the Bills, it helped set up a 12-play, 85-yard drive that was capped off by Evan McPherson's field goal.
Play of the game
The award goes to Pratt's heads-up forced fumble that was scooped up by Nick Scott, a free agent acquisition this past offseason.
Quotables
"I told him before the game I was going to feed him. He told me he was feeling good, I told him it was coming his way all day. Stepped up big time." — Burrow to NBC Sports when asked about Higgins, who recorded his first 100-yard receiving performance since Cincinnati's win over New England in Week 16 of the 2022 season
"Just a little scratch. Thats' football, baby." — Burrow when asked about his nicked up pointer finger on his non-throwing hand
What's next
Cincinnati will play host to a Houston Texans team next Sunday that is coming off a 39-37 win over the Buccaneers. In that game, C.J. Stroud — who played just up the road from Cincinnati in college at Ohio State — threw for a rookie single-game record 470 yards and added five TD passes.
Buffalo will play host to the Broncos next Monday night. After a 1-5 start, Denver won consecutive games going into their Week 9 bye, defeating the Packers and Chiefs.