Technology news
Apple Argued Safari Is Three Different Browsers to Avoid Regulation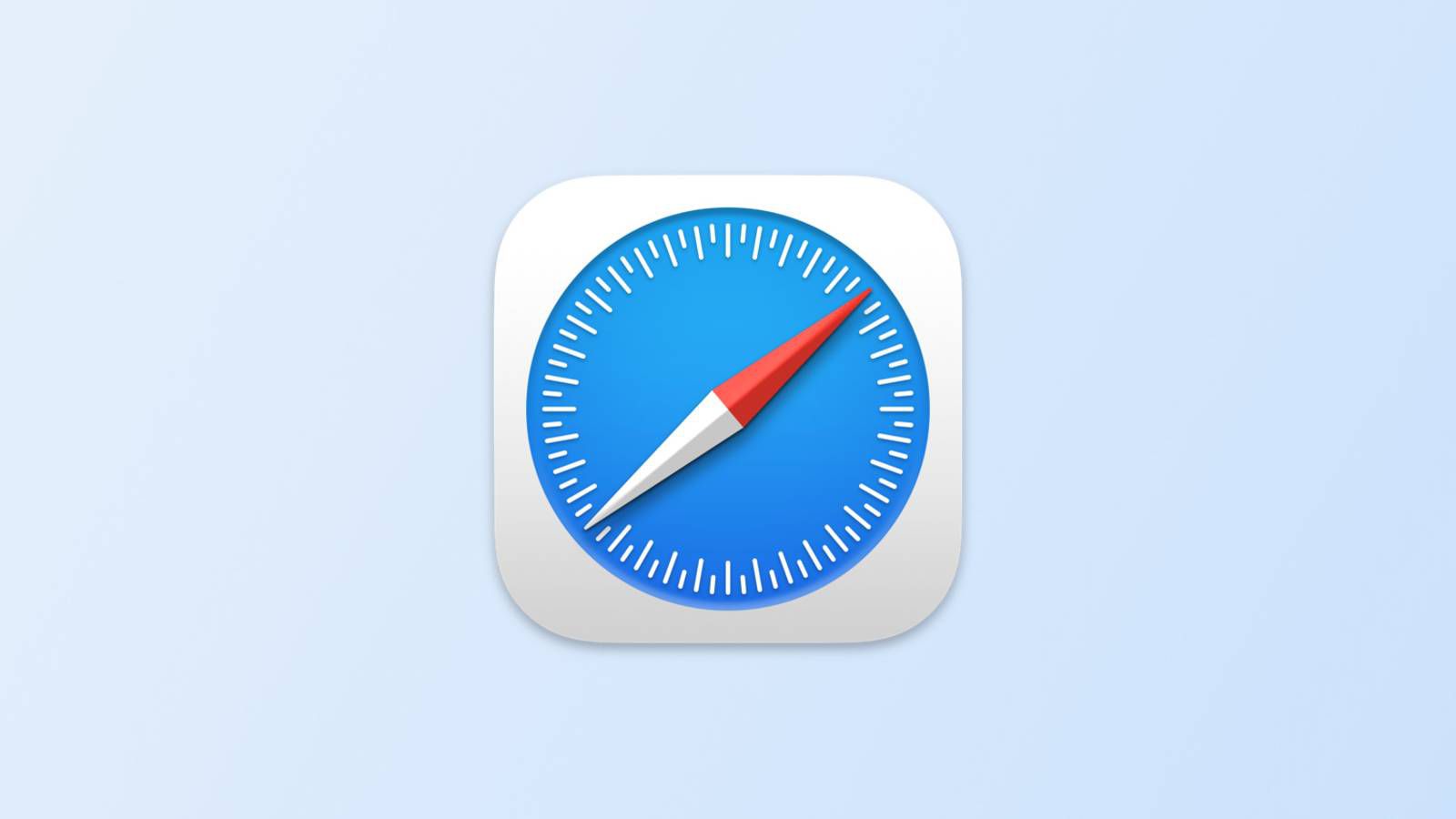 Apple recently claimed that Safari is three different browsers in effort to avoid regulation in the European Union (via The Register).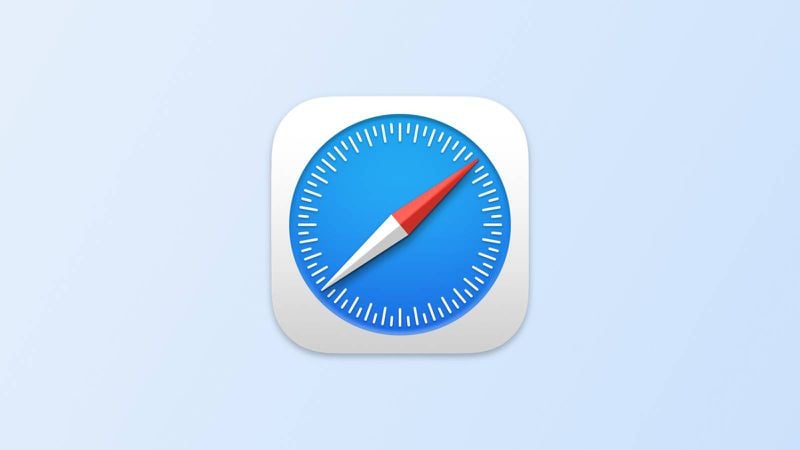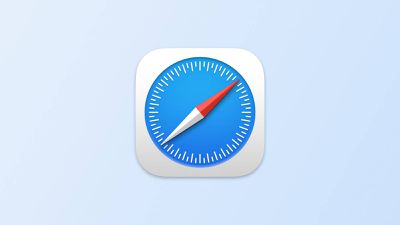 The claim came as part of a response to the European Union in August, just before the European Commission designated many of Apple's iOS, App Store, and Safari as gatekeeper platforms. This classification means that Apple now has to ensure that these platforms fall in line with the Digital Markets Act's requirements, such as allowing browser engines other than WebKit and the installation of third-party app stores.
It has now emerged that after being informed that Safari was likely to fall under the DMA's regulations, Apple filed formal a response to the European Union claiming that Safari is, in fact, "three distinct web browsers." The company's claim is based on the argument that Safari for iOS, iPadOS, and macOS are entirely different and serve different purposes.
On example cited by Apple is Safari's sidebar feature on iPadOS and macOS, allowing users to see opened tabs, tab groups, bookmarks, and browsing history. Since this feature is unavailable in the version of Safari for iOS, Apple claimed that it is a distinctly different browser. The company added that each version of Safari serves different purposes for users depending on the device upon which it is accessed.
The European Commission went on to point out that Safari's functionality and underlying technologies are near-identical across platforms. The Commission even highlights Apple's own marketing materials for its Continuity feature, which appear to contradict the company's claims, touting the tag line "Same Safari. Different device." As a result, the Commission rejected Apple's claim and insists that "Safari qualifies as a single web browser, irrespective of the device through which that service is accessed."
Apple is now obliged to ensure that Safari adheres to the DMA's requirements, such as by allowing non-WebKit-based browsers on iOS and iPadOS. Companies that do not adhere to the new regulations risk facing EU investigations, substantial fines, and the imposition of "behavioral or structural remedies." The fines can amount to 10 percent of a company's global turnover, with a 20 percent penalty for repeat violations. Questions remain about whether Apple's argument about Safari being three different browsers violates the DMA's Anti-Circumvention provision that forbids subdividing a platform's market share to avoid regulation.
Note: Due to the political or social nature of the discussion regarding this topic, the discussion thread is located in our Political News forum. All forum members and site visitors are welcome to read and follow the thread, but posting is limited to forum members with at least 100 posts.
Popular Stories
Wednesday November 1, 2023 7:53 am PDT by Joe Rossignol
The first benchmark results for the standard M3 chip surfaced in the Geekbench 6 database today, providing a closer look at the chip's CPU performance improvements. Based on the results so far, the M3 chip has single-core and multi-core scores of around 3,000 and 11,700, respectively. The standard M2 chip has single-core and multi-core scores of around 2,600 and 9,700, respectively, so the…
Thursday November 2, 2023 1:22 pm PDT by Joe Rossignol
Apple appears to be internally testing an iOS 17.1.1 update for the iPhone, based on evidence of the software in our website's analytics logs this week. iOS 17.1.1 will almost certainly be focused on bug fixes, but it's unclear exactly which issues the update will address. The update could include the same fix for Wi-Fi connectivity issues that Apple rolled out in the first iOS 17.2 beta,…
Apple made the first beta of iOS 17.2 available to developers and public beta testers last week, and the software update includes many new features and changes for iPhones. Below, we have highlighted 10 of these new features and changes. iOS 17.2 is expected to be released to the public in December. Once available, the update can be installed in the Settings app under General → Software…
Tuesday October 31, 2023 3:11 am PDT by Tim Hardwick
Apple's latest M3 Pro chip in the new 14-inch and 16-inch MacBook Pro has 25% less memory bandwidth than the M1 Pro and M2 Pro chips used in equivalent models from the two previous generations. Based on the latest 3-nanometer technology and featuring all-new GPU architecture, the M3 series of chips is said to represent the fastest and most power-efficient evolution of Apple silicon thus far. …
Tuesday October 31, 2023 11:26 am PDT by Juli Clover
Apple today released a new firmware update designed for the AirTag item trackers. The firmware features a build number of 2A61, up from the 2A36 firmware that came out last December. It has been nearly a year since Apple updated the firmware on the AirTags, and there is no word yet on what might be included in the update. Today's firmware release will be rolling out on a staggered basis….
Wednesday November 1, 2023 7:27 pm PDT by Joe Rossignol
The first benchmark results for Apple's M3 Max chip surfaced in the Geekbench 6 database today, providing a look at CPU performance. Based on the "Mac15,9" model identifier shown, the results appear to be for the new 16-inch MacBook Pro. The highest multi-core score for the M3 Max with a 16-core CPU is currently 21,084 as of writing. If this early result is accurate, this means the M3 Max is …
Thursday November 2, 2023 7:41 am PDT by Joe Rossignol
Macs equipped with the standard M3 chip still support only one external display with up to 6K resolution at 60Hz, according to Apple's tech specs. So far, the chip is available in the entry-level 14-inch MacBook Pro and the 24-inch iMac. This limitation has existed since the first Apple silicon Macs with the M1 chip were released in 2020, but users can connect multiple external displays to…
Tuesday October 31, 2023 8:15 am PDT by Joe Rossignol
At its "Scary Fast" event, Apple announced new 14-inch MacBook Pro, 16-inch MacBook Pro, and 24-inch iMac models with M3 series chips. It was a very quick and tidy 30-minute event, with no other products or surprises revealed. Below, we have listed some rumored products that were not announced at the event. Magic Accessories With USB-C Bloomberg's Mark Gurman reported that Apple's…