Sports news
49ers vs. Bengals score: Live updates, highlights, analysis for NFL Week 8 game at San Francisco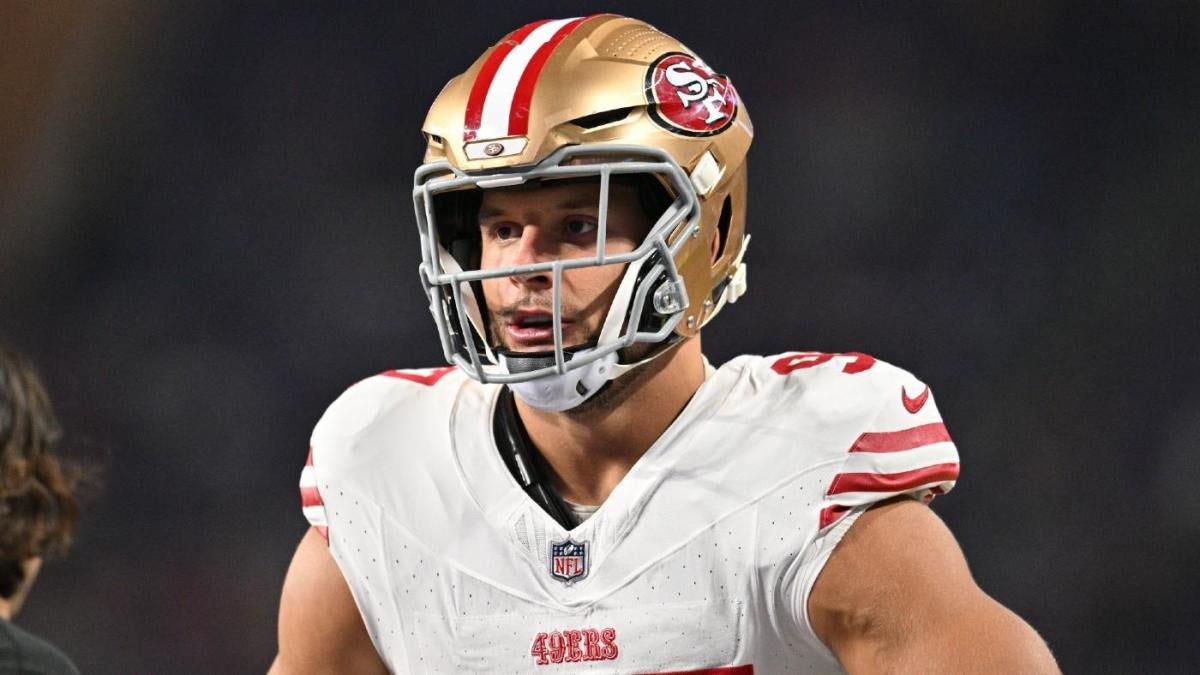 Brock Purdy starts at QB for the 49ers after clearing concussion protocol

The Bengals and 49ers have one half of football in the books. Midway through their Week 8 matchup from Santa Clara, the Bengals held the four-point lead large in part thanks to a two touchdown burst to begin the game in the first quarter. San Francisco was able to sandwich a touchdown drive of their own between that run, but Cincinnati has been able to move the ball well coming out of its bye.
Joe Burrow has been crisp passing the football as he surpassed his career high with 19 straight completions during the first half, and looks as healthy as he's been at any point this season. Meanwhile, Brock Purdy has also been sharp and made a number of plays with his legs to help extend drives. As for San Francisco's lone touchdowns of the half, that, of course, went to Christian McCaffrey, who tied the NFL record with his 17th straight game with a touchdown.
Will the Niners rally in the second half to avoid the upset or will the Bengals hold on to extend their winning streak to three games? We're about to find out. As this game continues to unfold, check out our live blog of Sunday's contest. Below, you can find instant analysis and real-time highlights of all the best plays.
How to watch Bengals-49ers
When: Sunday, Oct. 29 | 4:25 p.m. ET
Where: Levi's Stadium (Santa Clara)
TV: CBS | Live stream: Paramount+ (click here)
Follow: CBS Sports App
Odds: 49ers -4; O/U 44 (SportsLine consensus odds)
See New Posts
That's a remarkable throw by Joe Burrow to hit Chase perfectly on the sideline for him to tap both feet in to move the chains. The clock keeps ticking in favor of Cincinnati.
Christian McCaffrey keeps the Niners in this game with a touchdown reception from Purdy. The 49ers quarterback hasn't been stellar in this second half, but he has performed well on the run including that TD to CMC.
That's the third catch for Aiyuk that has gone for over 20 yards.
Not a trend 49ers fans want to see: Brock Purdy has two passing touchdowns and seven interceptions in the second half when tied or trailing in his career.
Brock Purdy now has back-to-back games with two or more interceptions. He had zero such games in his career prior to last week.
And then the follow-up score by Chase one play later.
Great interception by Logan Wilson
The defense is OWNING this second half. Another turnover! Brock Purdy is picked off on his second consecutive throw. The Bengals quickly answer for a Joe Burrow touchdown pass to Ja'Marr Chase to go up by two scores. That could be the dagger with 13:04 to play in the game.
Monster call in favor of Cincinnati. The Chase fumble was ruled an incomplete pass, which allowed them to punt the ball away. Roughly a 25-yard swing in field position. The 49ers would have had the ball at midfield and now will begin at their own 25-yard line.
Back-to-back monumental turnovers. Cincinnati had an opportunity to really bleed clock and possibly go up by two scores had they converted a third-and-7 from the San Francisco 45-yard line. However, Ward forces a fumble off of Chase to give the Niners the ball back at midfield. This will get looked at to see if Chase had full possession. If he didn't this would result in an incomplete. Huge call coming up.
Oh my goodness. What an incredible interception by Pratt. Purdy was trying to loft the ball to Mitchell for what would have absolutely been a touchdown and Pratt got his hand in to record the pick. A monster swing that eliminates a scoring drive for San Francisco.
That's an iffy first-down call on the direct snap to Juszczyk. If I were Zac Taylor, I would have challenged that. Seemed awfully close.
Another catch and another chunk play for Aiyuk. Whenever San Francisco has gone to the wide receiver, it's led to big gains. The play-action has also been helpful to Purdy on a number of those throws.
Monster three-and-out for this 49ers defense. Let's see if Brock Purdy and the offense can get something going to knot things up at 17.
Joe Burrow's 20-yard scramble just tells you how confident he is with his calf at the moment. That's clearly no longer an issue for him, which is a great sign for the Bengals not just for this week but for the weeks ahead.
Joe Burrow's first pass of the second half — which feel incomplete — snaps a run of 19 straight completions (a new career high).
Oh boy. Irv Smith coughs up the football and eliminates what would have been a scoring drive for the Bengals right before the half. Brutal.
Joe Burrow has now thrown 18 straight completions, a new career high.
Joe Mixon has been running extremely hard today. He's rushed seven times for 55 yards so far.
The Bengals might have gotten away with a facemask on that scramble by Purdy. Moody connects on the 36-yard field goal to bring the Niners within four of the Bengals. Purdy is making plays with his legs today and leads the team with 43 yards on the ground.
Both of Aiyuk's catches today show the receiver with a tremendous amount of space thanks to his precise route-running. It barely looks like the Bengals were covering him.
Both defenses have been able to get each quarterback off of their spot and have sent them on the run. San Francisco finally gets home with a third-down sack of Burrow, which leads to Evan McPherson missing the 50-yard field goal. Much-needed momentum shift for San Francisco.
According to CBS Sports sideline reporter Tracy Wolfson, Trey Hendrickson is questionable to return with a left ankle injury. Added that it was heavily taped.
CBS cameras showed that Hendrickson had his ankle stepped on. Hobbled to the sideline.
Uh oh. Bengals pass rusher Trey Hendrickson is down on the ground after what appeared to be a non-contact (or minimal contact) play.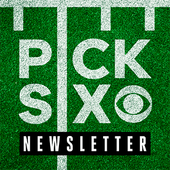 Please check the opt-in box to acknowledge that you would like to subscribe.
Thanks for signing up!

Keep an eye on your inbox.

Sorry!

There was an error processing your subscription.