Sports news
2023 NFL trade deadline live updates: All the latest signings, rumors and buzz in final two days to make deals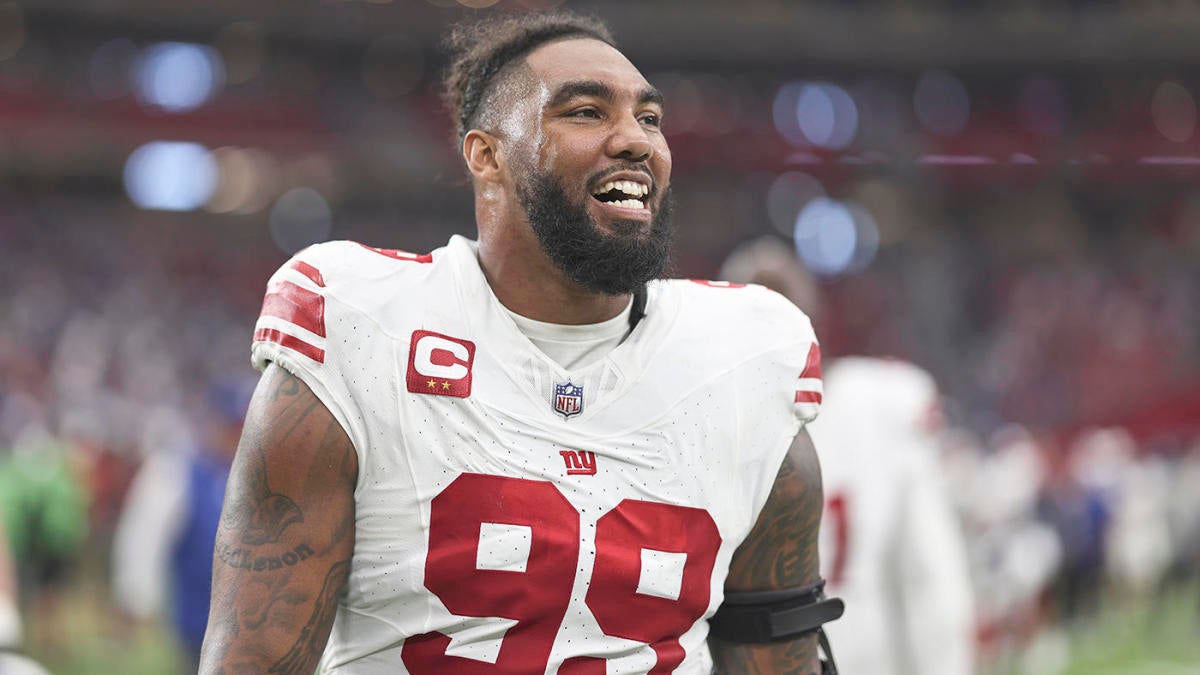 Keep it locked here for all the latest news ahead of the Oct. 31 NFL trade deadline

The NFL trade deadline is here! Between now and 4 p.m. ET on Tuesday, Oct. 31, general managers and front office personnel across the league will be on the phone wheeling and dealing in the hopes of making their club better either in the immediate to help spring them to a Super Bowl title or to contend in the seasons ahead.
It's always a fascinating time of the year on a number of different fronts. Not only could star players be dealt, but we also get a sense of how every team in the league views itself essentially at the midway point of the year. If they are buyers, that's a sign that they feel they are a piece or two away from making a championship run. If they sell, it could send the season further down the tubes.
As we count down to the deadline, let this be your hub for all the latest rumors and trades that go down in the NFL.
For starters, here are a few helpful links to keep you informed:
Below, check out our live blog covering the absolute latest news and rumors on the deadline:
See New Posts
Giants telling teams Pro Bowl RB Saquon Barkely "isn't going anywhere" per CBS Sports NFL Insider Josina Anderson
The New York Giants re-signed Pro Bowl running back Saquon Barkley to a one-year, $10.091 million contract after a somewhat public negotiation, and while teams are naturally reaching out about the once-again, soon-to-be free agent, the G-Men don't plan on sending him anywhere, according to CBS Sports NFL Insider Josina Anderson. Anderson reports that the 26-year-old former second overall pick from the 2018 NFL Draft is seen as "not only a core piece but the face of the franchise."
That's an intriguing sentiment considering the the Giants gave quarterback Daniel Jones a four-year, $160 million contract this past offseason.
Eagles deal DL Kentavius Street to Falcons
Philadelphia dealt defensive tackle Kentavius Street and a 2025 seventh-round pick to the to the Atlanta Falcons for a 2024 sixth-round pick.
Street wasn't playing much in the Eagles defensive tackle rotation with Jalen Carter, Jordan Davis, Fletcher Cox, Milton Williams, and Marlon Tuipulotu ahead of him on the depth chart. Street had three pressures in 51 snaps this season, making the 53-man roster after a strong training camp with the Eagles.
The Falcons parted ways with a 2024 sixth-round pick to add Street to a defensive tackle rotation that consists of David Onyemata, Grady Jarrett, LaCale London, and Albert Huggins. Street, familiar with the NFC South after spending 2022 with the New Orleans Saints, had a career-high 3.5 sacks and 19 pressures last season.
Jets head coach Robert Saleh would "like reinforcements" for offensive line but says scarcity at position around NFL limits potential deals
"You'd like reinforcements, but no one is trading offensive linemen," Saleh said Monday, via The Score 1260. "They are so scare throughout the league. There have been so many injuries around the league in regards to o-line. There are some really good players available that we can get in here for a workout. We have a couple days to figure it out and get some people in here and see if we can add some depth back to the offensive line."
New York has four offensive lineman currently on injured reserve: guard Alijah Vera-Tucker (torn Achilles), center Connor McGovern (knee), interior offensive lineman Wes Schweitzer (calf) and offensive tackle Duane Brown (hip).
Henry unlikely to be traded in part because of contract status
One of the best running back of the last four to five years, Tennessee Titans rusher Derrick Henry, is in the final season of his four-year, $50 million contract and since the Titans are off to a 3-4 start, there had been some trade buzz surrounding the 29-year-old Pro Bowler. However, the chances of him being dealt have decreased because he didn't restructure the $5.5 million remaining on his contract ahead of the trade deadline, according to ESPN.
Payton: Broncos 'not openly or even remotely shopping anyone'
The Broncos have won two in a row to run their record to 3-5 after a 1-4 start, leaving Payton satisfied with his roster entering the team's Week 9 bye and the trade deadline.
"We're not openly or even remotely shopping anyone," Payton said Monday, via DenverSports.com. "Have people called? Sure they have. Typically, the buyer wants the media to know they have called. Not the seller. So we're preparing, we have a Buffalo cutup I'm going to look at [the Broncos play the Bills after their bye in Week 10]… I'm sure at some point I'll meet with [general manager] George [Paton], but we're looking at the next opponent. Obviously, it's a bye week and then a Monday night game, so the schedule changes a little. I don't know that it's [our trade deadline outlook] is any different because we have a bye. It's a matter of what those other teams deem important, and it's hard to predict that."
Saquon doesn't look to be going anywhere
WATCH: How will Vikings approach trade deadline?
Giants trade DL Williams to Seahawks
Seattle sent a 2024 second-round pick and a 2025 fifth-rounder to the New York Giants for defensive lineman Leonard Williams. After losing Uchenna Nwosu to injured reserve, the Seahawks needed some help up front. New York is 2-6 and needs the draft picks more than it needs another half-season from Williams, whose contract voids at the end of this year.
Eagles adding RB, CB help?
The Eagles were already active prior to the deadline by acquiring Kevin Byard last week, but could Howie Roseman have more up his sleeve? The Eagles restructured Byard's contract and created cap space and need help at RB — and potentially at slot CB.
Why do the Eagles need help at RB? Here's a good answer.
On buyers and sellers at trade deadline
Reported this on CBS3 in Philadelphia yesterday, but it's fair to keep in mind that teams won't be shopping players based on how they do in Week 8. That's no way to do business. Chase Young and Montez Sweat have been on the block for a while, so teams like the commanders know which direction they are going in well ahead of time.
Titans not shopping Henry, but listening to offers
A leftover from Sunday — the Tennessee Titans have informed running back Derrick Henry that they are not shopping him, but they have received at least one offer, according to NFL Media. The club will continue to listen to offers and the asking price is reportedly more than a mid-round pick. For more on Henry's situation, click here.
Cardinals not shopping Kyler Murray
According to The Athletic, the Cardinals are not shopping Kyler Murray leading up to Tuesday's deadline. The report notes that there are teams that could be interested in trading for Murray, but Arizona has not put him on the block and is expected to start for the organization in the coming weeks. Following the Week 8 loss to Baltimore, head coach Jonathan Gannon did tell reporters that Joshua Dobbs would start next week against the Browns in Cleveland.
Murray practiced fully all last week.
Washington could move a pass rusher
Jonathan Jones reports that "league sources anticipate the Commanders will part with either Chase Young or Montez Sweat by Tuesday." That's especially true in the aftermath of Washington losing to the Eagles on Sunday to fall to 3-5 on the year and 0-3 within the division.
Broncos are open for business
Here's what CBS Sports NFL Insider Jonathan Jones had to say about the situation with the Broncos: "I continue to be told anyone in Denver can be had, and that would include star young cornerback Patrick Surtain II."
If Surtain were truly available, it could prove to be one of, if not the biggest deals we see at the deadline. The former No. 9 overall pick is in a down year by his standards but is still just 23 years old and oozes with legit top corner talent. With Denver possibly looking at a total rebuild, this is certainly a situation worth watching.
Who else are buyers?
Jones also notes that the Buffalo Bills are looked at as buyers (possibly for more running back depth) along with the Detroit Lions, Baltimore Ravens, Atlanta Falcons, and New Orleans Saints.
Philly not done dealing?
According to CBS Sports NFL Insider Jonathan Jones, the Eagles could still be looking to make a trade, despite already pulling off a deal to acquire All Pro safety Kevin Byard.
GM Howie Roseman is one of the best front office leaders in the NFL and Philadelphia is firmly in the Super Bowl mix, so it wouldn't be surprising to seem him push even hard to help put them over the top.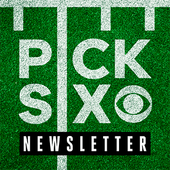 Please check the opt-in box to acknowledge that you would like to subscribe.
Thanks for signing up!

Keep an eye on your inbox.

Sorry!

There was an error processing your subscription.